ISLAMABAD, Pakistan: The Speaker of the National Assembly Raja Pervez Ashraf has said that interfaith harmony is a pre-requisite for the socio-economic development of the Country.
While addressing a Conference on "Religious Diversity & Inclusion" organized by the Freedom of Religion Leadership Network, the International Research Institute & Paigham-e-Pakistan, the Speaker said that the creator of the Constitution of Pakistan Shaheed Zulfiqar Ali Bhutto focused on the inclusion of provision of basic rights.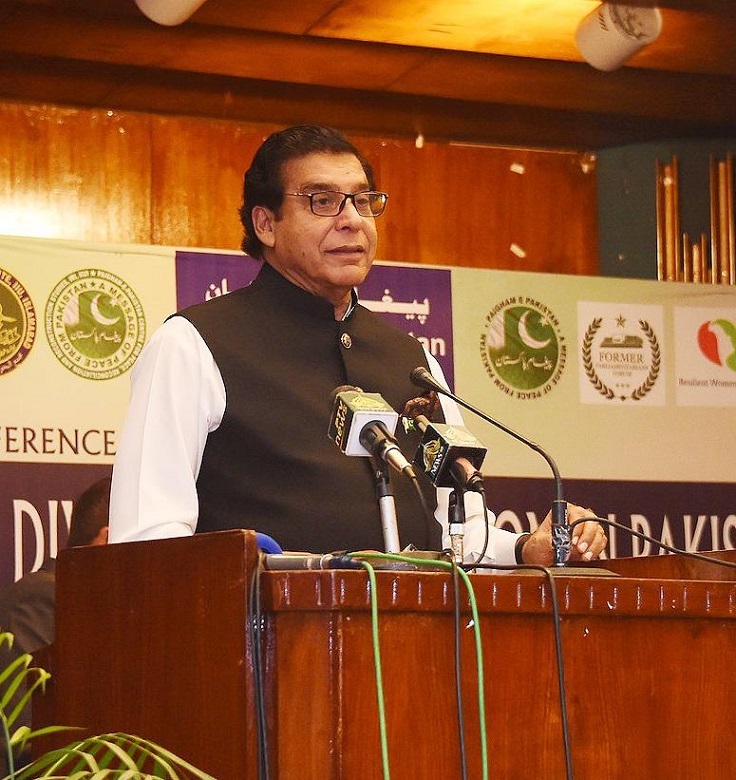 Pervez Ashraf added that the former MNA Ms. Asiya Nasir, who is a member of the Jamiat Ulema-e-Islam, indicates the inclusiveness of people with different faiths in political parties.
In his remarks, the Federal Minister for Finance and Planning Ahsan Iqbal said that extremism is a global issue and its rise is a real threat to a tolerant society.
Ahsan Iqbal said that it is an age of mass media and it is the prime responsibility of social media to propagate tolerance & peace.
The former MNA/Coordinator FORB Ms. Asiya Nasir said that the Constitution of Pakistan guarantees inclusivity for all in maintaining interfaith harmony.
Ms. Asiya Nasir appreciated the participation of the Speaker at the Conference.