By Mati Ullah Khan
Except its third term in the Office, Pakistan Muslim League-Nawaz (PML-N) has also always plagued with heightened inflation like its once arch-rival Pakistan People's Party (PPP) was found dealing with throughout its 16 years of governance at the Centre.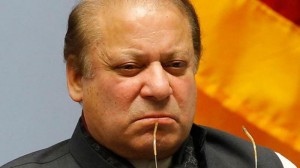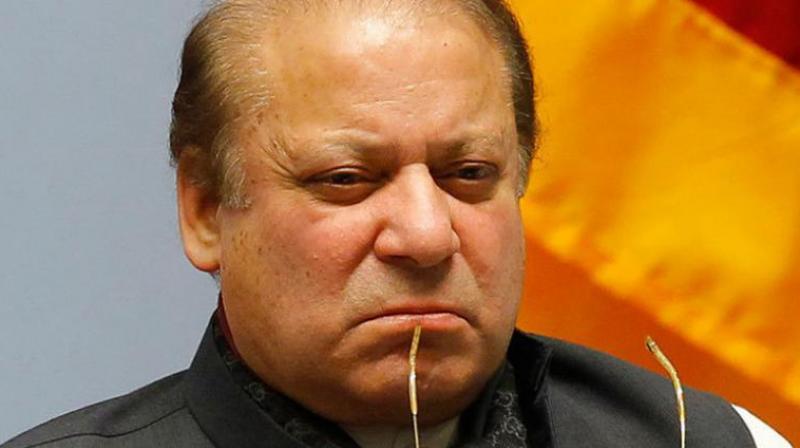 In 1990s, PML-N's Nawaz Sharif ascended to the throne of prime minister twice – from November 6, 1990 to July 18, 1993 & from February 17, 1997 to October 12, 1999 – and ruled for almost six years. Of them, four years witnessed the inflation in double digits.
Inflation in Prime Minister Nawaz Sharif's 90s eras:
Year

CPI* Inflation

Major Factors of double-digit inflation

1991
12.6%
·        Pakistani rupee's depreciation against US dollar (8.8%)

·        Oil price shock due to Gulf war

·        Increase in administered prices

1992
10.6%
·        Exchange rate depreciation (5.1%)

·        Increase in administered prices

·        Floods

1993
9.8%
1997
11.8%
·        Pakistani rupee's depreciation against US dollar (12.2%)

·        Increase in administered prices such as petroleum products

·        Withdrawal of subsidies of basic food items

1998
7.8%
1999
5.7%
Following the hiatus of over 14 years, Nawaz Sharif was again elected as the 20th Prime Minister of Pakistan in May 2013 general elections. He assumed the Office on June 5, 2013 and ruled till July 28, 2017 when he was disqualified by the Supreme Court of Pakistan for lifetime from holding any public office.
The PML-N leader Shahid Khaqan Abbasi replaced Nawaz Sharif as his successor and governed the Country from August 1, 2017 to May 31, 2018. Thus, party sitting at the helm of the Country's affairs completed its full five-year term.
Inflation in PML-N's third term:
| | |
| --- | --- |
| Year | CPI Inflation |
| 2014 | 8.6% |
| 2015 | 4.5% |
| 2016 | 2.9% |
| 2017 | 4.1% |
| 2018 | 3.9% |
During PML-N's five years (2014-2018), the headline inflation measured by Consumer Price Index (CPI) remained on average at 4.8 percent.
In the Fiscal Year 2016, the recorded 2.9 percent CPI inflation was the lowest in decades while the monthly inflation of 1.3 percent in September 2015 was the lowest since July 1993.
As earlier indicated above while mentioning the data of inflation in Prime Minister Nawaz Sharif's first two eras, inflation in Pakistan is caused by both external and internal factors. International commodity prices, especially oil and food prices are the main external drivers while domestic supply chain and market expectations also play an important role to determine inflation.
In PML-N's their term with Prime Minister Nawaz Sharif in the Office, mainly the low oil and commodity prices, stability in rupee, monitoring of prices, and smooth supply of commodities in the market were the reasons behind the contained inflation.
In fact, two aspects played an even more key role in moderating the headline inflation during the period i.e., declining trend in major global commodities prices and overvalued Pakistani rupee (PKR) against the US dollar.
For an import-led economy like Pakistan, the decline in global prices of imported items such as petroleum products, cooking oil, and pulses etc significantly impacts domestic price level and brings down inflation rate.
Since the start of the Financial Year 2014, the favorable trend (**) in global commodity prices was observed which also put the inflation on downward trajectory in Pakistan. In 2015-16, world food prices reached the lowest level in years (***).
Additionally, the artificial appreciation of Pakistani rupee's value by the then Finance Minister Ishaq Dar (****) by injecting billions of dollars in the market to stabilize the PKR also helped immensely in mitigating any substantial increasing trend in commodity prices in the Country.
Contrary to what PML-N's predecessor Pakistan People's Party (PPP) and its successor Pakistan Tehreek-e-Insaf (PTI) faced, both the above-mentioned factors – lower commodity prices in the international market and overvalued currency – helped PML-N in easing the inflationary pressure.
US dollar rates in Pakistan after 2008
In May 2008, when PPP took over, the US dollar was trading at Rs 62 and it left it at Rs 99 in March 2013 with a 59 percent increase.
When PML-N came to power in June 2013, the dollar was at Rs 98 and when Nawaz Sharif's Cabinet was dissolved on July 28, 2017, it was trading at Rs 107 which amounted to an increase of less than 10 percent. Though when PML-N's full tenure ended on May 31, 2018, the US dollar had reached Rs 118.
Similarly, when PTI took over for the first time on August 18, 2018, the dollar was at Rs 124 and they left it trading at Rs 183 in the end of March 2022; thus, the rupee depreciated by 32.24% percent against the US dollar.
Prime Minister Shahbaz Sharif's: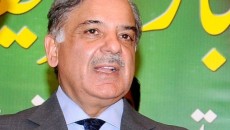 The President PML-N Shahbaz Sharif was sorn in as the 23rd Prime Minister of Pakistan on April 11, 2022, a day after Imran Khan was ousted through a Vote of No Confidence in the Parliament.
Inflation in PDM's government:
Month

CPI Inflation (YoY)

Major Factors

April 2022
13.4%
·        Pakistani rupee's depreciation against US dollar (33.86%) from April 11, 2022 to February 03, 2023.

·        Withdrawal of subsidies on fuel and energy products

·        Escalating international commodity prices including of fuel in the backdrop of Russia-Ukraine conflict

·        Flood in June 2022

May 2022
13.8%
June 2022
21.3%
July 2022
24.9%
August 2022
27.3% (highest in 49 years) *****
September 2022
23.2%
October 2022
26.6%
November 2022
23.8%
December 2022
24.5%
January 2023
27.6% (Highest in 48 years) *****8
Shahbaz Sharif had an experience of ruling the Country's biggest province Punjab thrice; however, managing monetary issues at the federation level turned out to be an uphill task for his administration.
Though Shahbaz Sharif enjoyed the backing of over a dozen political parties under the alliance of Pakistan Democratic Movement (PDM) but yet he certainly didn't find the premiership a bed of roses.
Like almost all of his predecessors, initially he was also confronted with high global inflationary environment driven by the Russia-Ukraine conflict and later flash floods in June 2022 causing crop losses.

Subsequently, in Pakistan, the foreign reserves with the State Bank of Pakistan (SBP) dipped to record low of US$ 2.916.7 million by February 3, 2023 (*******), the US dollar in the interbank market climbed to highest ever rate of Rs 276.58 on the same day (February 3) from Rs 182.93 on April 11, food supply chain disrupted, and fuel prices skyrocketed nationwide thus constantly adding to inflationary pressures.
Resultantly, in first 10 months under the government of Shahbaz Sharif, the CPI inflation rose to 27.6% percent in January 2023 (********), the highest in last 48 years, against 13.0 percent recorded in January 2022.
CPI for the month of Jan'23 clocked-in at 27.55% YoY (+2.88% MoM). This is the highest YoY inflation after May 1975 (27.77%).This takes 7MFY23 average inflation to 25.40% compared to 10.26% in 7MFY22.@PBSofficialpak @StateBank_Pak #PBS #Inflation #Pakistan #Economy #AHL pic.twitter.com/P2eyxSBbl2

— Arif Habib Limited (@ArifHabibLtd) February 1, 2023
* The Consumer Price Index (CPI) is the main measure of price changes at the retail level. It indicates the cost of purchasing a representative fixed basket of goods and services consumed by private households.
Inflation in PML-N governments (References)
** https://www.fao.org/3/cb2951en/CB2951EN.pdf
*** https://data.worldbank.org/indicator/FP.CPI.TOTL.ZG?end=2021&start=2008
****https://tribune.com.pk/story/1691123/govt-injected-7b-keep-rupee-overvalued-recent-years
***** https://www.dawn.com/news/1707875/august-inflation-rises-to-2726pc-highest-in-49-years
****** https://www.dawn.com/news/1734885
******* https://www.sbp.org.pk/ecodata/forex.pdf
******** https://www.pbs.gov.pk/sites/default/files/price_statistics/cpi/CPI_Monthly_Review_Jan_2023.pdf