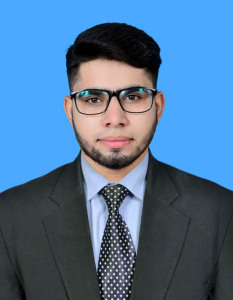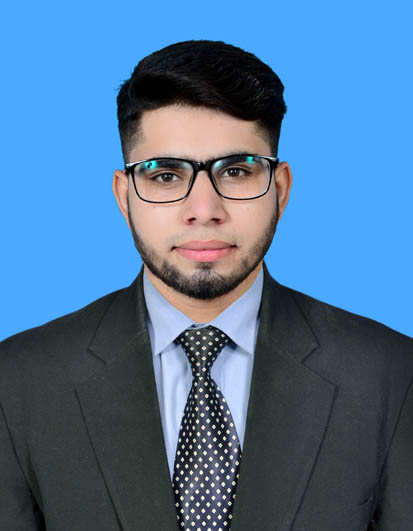 On March 9, 2022, after sunset, a cruise missile was launched from somewhere in the "Western India". According to the Pakistan Intelligence, at 19:13, the missile was found near the "Sirsa" in India, and then flew to the southwest at a high altitude, and then gradually turned right south of the "Suratgarh" in India, towards Pakistan. It then flew more than 100 kilometers into Pakistani territory before crashing harmlessly in the Pakistani town of Mian Channu. It took less than seven minutes to complete its journey.
However, there is minimal open source material accessible on the decision-making process of India's nuclear command and control. This missile was not a nuclear missile but a strategic missile – any non-nuclear strategic missile should likewise be controlled by the nuclear command authority (NCA). One must need to understand the internal Beaurocratic dynamics within India, where the military is completely excluded from decision-making in the nuclear command authority. The delivery systems are largely under the control of the Defence Research and Development Organization (DRDO), while the warheads are under the control of the Department of Atomic Energy.
Therefore, concerning the strategic problem, India has always claimed that all missiles will be regulated or authorised by political authority. In this case, one would presume that the political leadership was notified a day later because it took two days for India to openly recognise that a missile was gone. Despite the fact that, whatever happened on the base has been covered up by the Indian military, which is why no explanation has been provided. Otherwise, it might have been quickly reported that this incidence had occurred, and the political leadership could have accepted responsibility.
Realistically, "Peace time" and "War time" deployments are not the same, and neither India nor Pakistan are on high alert. Therefore, Pakistan's posture is similar to that during the Cold War. As a result, it is almost difficult for any radar operator to detect, identify, and obtain approval to conduct what is necessary.
However, this was entirely a "peace time" situation for which no government could be prepared. Pakistan did the right thing by waiting to analyse what happened and then informing the international community and India, and asked for joint inquiry. In fact, Pakistan has rightfully asked a formal transparent investigation in which all facts are verified and disclosed. Pakistan is the primary country affected by such incidents; no other country may be affected by these occurrences.
However, there is a significant issue over whether it was a planned or unintentional launch with a country that has nuclear weapons and claims to have a secure command and control system. If it was an unintentional launch, it is a failure of their command and control system, and India should investigate thoroughly. However, the timing of the launch seemed questionable because an Indian submarine was identified by Pakistan's Navy a week before this occurrence. That was entering Pakistan's exclusive economic zone.
There are a variety of options here, including India testing Pakistan's deterrence capacity. India might have been looking for ways to uncover gaps in Pakistan's military and nuclear policy. India has been attempting to strengthen its first strike capacity; it is, in general, working toward complete counter-strategies with a greater emphasis on first-strike-capabilities, so that this might be part of a bigger plan that India has.
Regarding the fact that, it was a deliberate act from the Indian side – keep in mind that this was not an ordinary missile – it was a BrahMos cruise-missile, and there are several steps that must be taken before a missile can be launched – so to believe that, it was launched accidentally would mean that those pre-requisite steps were bypassed or somehow mist up leading to this accident. They have charged several middle-ranking personnel with being responsible for the erroneous or unintentional launch, but no one will know the truth until an independent or joint investigation is conducted, as Pakistan has requested.
This is particularly required as a confidence-building-measure under the February 1999 "Lahore Agreement," which states that both parties must notify one another in the event of any type of inadvertent or accidental action that might weaken deterrence. And it was undoubtedly the necessity on the Indian side to use the hotline between the director general military operations and the two foreign sectaries, or any other means of contact, to alert Pakistan to such a mistake. The Indian, on the other hand, waited more than forty-eight hours to react, which appears to be an unavoidable delay.
Therefore, it's important to keep in mind that every missile is pre-programmed. It's either the coordinates or a flight route that's already been calculated. One concern arises as to why, after passing into Indian Territory or Air Space, it abruptly turned nearly ninety-degree and entered Pakistan's Air Space. It wasn't armed, and it didn't strike anything important. It landed in the village with no serious consequences. The goal was not to hit any important targets in Pakistan, but to see how prepared Pakistan were to respond.
International Response
Sadly, knowing how little attention this issue has received from the international world. If the positions were reversed, a Pakistani missile was shot down in Indian Territory. There would have been a big international response, especially from major nations like the US, who would have criticised Pakistan for reckless and aggressive behaviour against its neighbours. As India's counter-force shifts its ideological positions, Pakistan must be well aware – Indian always claimed about no first use – but they are working on the technology and capacity for a pre-emptive attack, which is a given and not up for dispute.
Similarly, regarding the lack of international response, the explanation is self-evident: India is now a member of the Western or American-led security alliance geared at China – and it is a member of the Quadrilateral alliance – and it is termed by the US as a net security provider. It is also an important commercial partner for western countries, which is why there has been little negative reaction in the west. The state department has largely endorsed the Indian version that it was an accident — that no genuine attempt was made to even request the investigation that the Indians had promised to perform.
Full-Spectrum Deterrence
The goal of full-spectrum deterrence is to prevent a big conflict from breaking out — yet in this situation, what Pakistan get is a purposeful or accidental collapse of peacetime conditions. Deterrence follows an escalation ladder, starting with diplomatic or threat exchanges and progressing to the use of conventional force deployments, even conventional force strikes, and finally to the use of nuclear weapons if the situation deteriorates to that point.
Implications
Although some reports indicate that BrahMos is a dual-purpose nuclear-conventional missile, India asserts that it is a conventional supersonic missile but it is still a strategic missile. It becomes particularly important in the context of nuclear entanglement, as conventional capabilities might also lead to nuclear retaliation.
The most important thing is that if India wanted to test Pakistan's deployments, it could do so through bilateral agreements with the US – for example, basic exchange co-operation agreements (BECA) – where satellites from the US are available to India – and now they have a situational space – situational agreement recently signed with the US – so they have multiple bilateral agreements with the US. After the Balakot attack, one can anticipate anything from India.
Conclusion
India has already crossed the threshold on a number of aspects that are part of the strategic restricted regime, such as the deployment of an anti-ballistic-missile-system (ABM), as well as the development and deployment of a submarine-launched-ballistic-missile (SLBM). Long-range-missiles and the Intercontinental-ballistic-missile-system (ICBM) are both focusing on the development of numerous independently charged re-entry vehicles.
They currently see themselves as part of the P5 alliance – they don't see themselves as limited to the South Asian region, nor are they forced to have a CBM dialogue with Pakistan. In this environment, realistic dialogue between India and Pakistan to ensure strategic stability is impossible. Indian military modernization and Indian military escalation; conventional and strategic – under these circumstances, Indians are unlikely or unwilling to discuss restrictions with Pakistan.
Indians believe they are on a different level, and as a result, they are unwilling to connect with Pakistan. Although, Pakistan can continue to offer the option of adopting bilateral actions to prevent future incidents.
The writer is associated with the Institute of Strategic Studies Islamabad. He can be reached at hafiznadirali7@gmail.com
Note: The above article was initially published in Pakistan Observer.