By Shazia Cheema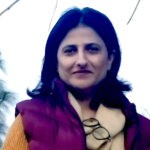 The Islamabad Policy Research Institute (IPRI) has compiled a timeline of the Indian propaganda hatched against Pakistan from 2018 to 2020.
The IPRI data indicates a pattern of Indian propaganda against Pakistan on digital media that grew exponentially after the 2018 general elections in Pakistan.
The data shows that the arch-rival India has intensified its efforts to isolate Pakistan worldwide and orchestrated a propaganda campaign against it particularly its prime institution – the Pakistan Army.
The Indian propaganda has remained multifaceted, aiming at to fuel unrest in Pakistan, malign its army, sabotage the multi-billion-dollar China Pakistan Economic Corridor (CPEC), and thwart Pakistan's attempts to ensure perpetual peace in the region i.e. facilitating the Afghan peace process.
We need to revisit the situation where does Pakistan stand and what is needed to battle such constant propaganda flow?
The human mind becomes pray of the words and the systematic use of cognitive semiotics can set and reset the target perception, this propaganda tool is not only lethal for the individual cognitive system but also toxic for the collective wisdom.
Unfortunately, as a sovereign country, we tend not to temp with the appetite of poking our noses into neighboring countries' affairs. Moreover, it will be correct to say that we still lack behind in systematic false opinion/perception generation.
Our establishment is focusing more on development programs such as CPEC and revenue generation via geo-strategic diplomacy.
The word democracy means in Pakistan, government by kinship, wealth, and bullying
I do not find it difficult to admit that Pakistan as a developing country is running smoothly beside all odds; dysfunctional political system, terrorism, and a sworn enemy as neighbour. There is no harm in admitting that institutions of Pakistan such as judiciary, bureaucracy, and defence are programmed on auto function despite all the political chaos. From time to time, we also manage to keep face in front of the outer so-called civilized world by maintaining the democratic government.
We have a democratic government which is a mix of efficient institutions and morally corrupt politicians who are practically unable to take a load of running an extremely geo-politically critical piece of land
However, we are aware of this open secret that the word democracy means in Pakistan, government by kinship, wealth, and bullying. The point is yet Pakistan has somehow managed to retain this position until now.
The recent wave of malicious propaganda targeting the Pakistan Army is a wake-up call. Again our enemy is trying to harbour the perception that our civil structure is weak thereby Army unnecessarily is influencing the situation.
I believe that the institutions of Pakistan…pillars of our stability; upon which our country is standing are effective and functional enough that they need to take credit for functionality seems unnecessary. At face value, we have a democratic government which is a mix of efficient institutions and morally corrupt politicians who are practically unable to take a load of running an extremely geo-politically critical piece of land.
We are not yet ready for true democracy
However, highly functional institutions and so-called democracy are co-existing until the alarming situation occurs by intensifying efforts to isolate Pakistan worldwide by orchestrating a systematic propaganda mission against Pakistan's prime institutions.
Let us admit that it must have been dealt with effectively and promptly via counter communication warfare attack since India has started organizing attacks mainly from 2018 onwards. The central pillar of Pakistan which is balancing the power structure to an economic influx in Pakistan is its army thereby it is in the list of enemy's number one strategic manoeuvring. It is a wake-up call for civilians that our peace and stability are under direct attack by defaming and maligning the Pakistan Army and side by side portraying a picture of a weak government.
Let's say it out loud and clear that we are not yet ready for true democracy, that cliché is not practical even in most self-proclaimed democratic countries, the electoral process is funded by corporates and candidates seek different alliances to set and maintain credibility; meaning if the West cannot provide the Utopian Democracy than we are not even in the list of the contestants of this talent show.
Long ago, our system figured out a middle ground where the country would be run by the untiring selfless effort of the pillar institutions but also having a so-called democracy based on corporate, aristocracy and outlaws. They enjoy their term of power by making more money, buy more lands and get NROs and then comes the next lot, with the same vision and same agenda.
Faces change but the democratic play remains the same which puts us (citizens) on snooze mode because the majority of us are least bothered about who is coming or going, this theatricality continues.
I firmly believe we are a content nation, do not get bothered easily but that does not mean we can be fooled easily. A layman has full awareness of what could be the consequences if our line of defence will get weak because our defence institution is not merely a military force rather a shield of our survival.
We are fully aware of the fact that how capable they are in foreign policies, how masterfully they negotiate for us, how skillfully they establish a firm standpoint for us, above all how much they are feared by our enemies plus how much our friends want to depend on them in time of need. In simple words, they are saving us from all harms and putting unimaginable efforts to keep this country functional. We do admit it and are thankful to them besides the fact they never ask for any worldly appreciation and timely fame on media.
Let me make it very clear that India's higher-order propaganda canon is trying to strafe Pakistan Army and few selfish individuals are practically navigating for them. The Pakistan Army is not an easy target to hit that's why India is zone-jamming with the help of few so-called politicians and as I have explained earlier what politics means in Pakistan. I will repeat again that politics is a business in Pakistan and like every other business it requires investment to get profit.
We are immune to that till the Pakistani government gets targeted of false propaganda just to involve the Pakistan Army in the figure, and by doing that projecting an overall weak picture of Pakistan. We are sitting on a geographically vulnerable piece of land, at one end it is our advantage but under the weak guard, it could become our collective graveyard.
This piece of land is highly in demand by multiple parties for multiple interests. Let's not forget that by lowering its guards, we can become another Syria, Iraq, or Afghanistan. We are living in peace and using our geographic location in our favor is just because of our defence forces.
As a cognitive semiotician, I have observed that how India is exploiting our fault lines, which was once Islamic extremists, Balochistan, and for a small period of time our judicial system. For me, it is understandable that exiting fault lines could be easily twisted and tilt with million-dollar investment.
To my astonishment, India was never capable of creating or crafting a faultline. By studying the Russia-USA communication warfare, I have come across the fact that how a faultline could be artificially created, but to my knowledge, the amount of effort in terms of time, cash, and human resources is overwhelmingly beyond India's capacity.
How can we forget the proverb 'never underestimate your enemy especially if he/she is piercingly feared by you'? So in panic, hysteria, and fear, India manufactured a faultline named "bilinear generals" and as we Pakistanis, are not ready to fall into that craves because of being already on our survival mode which is beyond any doubt depends on the Pakistani Army, so to speed up the process India aligns an existing faultline "weak democracy" with this newly created faultline. This malicious attack set into the plan when our own politicians accept to facilitate this attack on us.
The current bizarre and un-thoughtful example is a recent speech by an acclaimed dishonest and corrupt politician in which he was pointing his finger by taking the name of Army Chief and blurting whatever had been fed to him.
At this point, I want to make all politicians get crystal clarity of the fact that do not consider us fool, we know who is who and who is doing what, we are fully aware who is important for us and who is a useless burden on us taxpayers in the name of democracy. We know that you all are the same across parties and agendas, we know that we bear you because you look good on the global face but keep in mind that never ever try to undermine those pillars whom actually we trust and count for our peace and prosperity.
It is clear as daylight that politicians, due to lack of strategic planning, policy-making or even being alienated to sociology and psychology, putting Pakistan in danger just to gain their materialistic and self-centered benefits.
The Indian propaganda core is using highly educated propaganda experts, those who are fully aware of social and cultural semiotics and the human cognitive system. All meaning-making tools are being used by fully expert and properly guided communication soldiers. They create and craft each article, writing peace, add, and news ticker, etc. by using semiotic theories which are being used in the West. Ironically India is in full swing in the process; however, Pakistan is a step back in counter communication attack. But it does not mean that we cannot defend our narrative and or cannot target the enemy's perception —- it is just a matter of time.
Note: The writer Shazia Cheema is an analyst writing for national and international media outlets including the Nation, Pakistan Today, Pakistan Observer, Eurasia Diary, InSight, and Mina News Agency. She heads the DND Thought Center. She did her MA in Cognitive Semiotics from Aarhus University Denmark and is currently registered as a Ph.D. Scholar of Semiotics and Philosophy of Communication at Charles University Prague. She can be reached at her: Twitter @ShaziaAnwerCh  Email: shaziaanwer@yahoo.com
Disclaimer:
The views and opinions expressed in this article/Opinion/Comment are those of the author and do not necessarily reflect the official policy or position of the DND Thought Center and Dispatch News Desk (DND). Assumptions made within the analysis are not reflective of the position of the DND Thought Center and Dispatch News Desk News Agency.