From Kabul to South China Sea —- India plans to steer region
By Agha Iqrar Haroon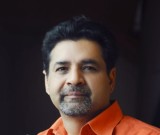 Putting political issues out of his mind including the investigative session of her daughter at Federal Judicial Academy in Islamabad conducted by Joint Investigation Team (JIT), Prime Minister Nawaz Sharif called special meeting of National Security Committee immediately after his return from Tajikistan. What pressed him to call his entire team dealing with national security to sit together and discuss certain issues?
There must be some important and urgent issues to be discussed; therefore such important and urgent meeting was called by Prime Minister Nawaz Sharif. What these issues could be?
The meeting was attended by Minister for Defence Khawaja Muhammad Asif, Minister for Finance Muhammad Ishaq Dar, Minister for Interior Chaudhry Nisar Ali Khan, Adviser to PM on Foreign Affairs Mr. Sartaj Aziz, Chairman Joint Chiefs of Staff Committee General Zubair Mahmood Hayat, Chief of Army Staff General Qamar Javed Bajwa, Chief of Naval Staff Admiral Muhammad Zakaullah, Chief of Air Staff Air Chief Marshal Sohail Aman, National Security Advisor Lt. General (retd) Nasser Khan Janjua, Director General ISI, Lt. General Naveed Mukhtar and senior civil and military officials.
Information coming from Dushanbe suggests that meeting between Prime Minister Nawaz Sharif and Afghan President Ashraf Ghani did not take place after Tripartite meeting and even their informal meeting was not "very cordial". Certain circles believe that Afghanistan has taken an unaccepted stance over CASA-1000 project stating that it would not allow hydroelectric transmission line to pass through Afghanistan into Pakistan unless Islamabad offers Indian goods to transport to and from Afghanistan via Wagah Border, Lahore. If such information is true, then CASA-1000 project would stand nowhere because Pakistan is firm in not allowing India having a trade passage to Afghanistan from Wagah Border unless Kashmir issue is resolved.
Diplomatic circles believe that Pakistan is working on a new regional strategy as dependence of Afghanistan over India is growing because Afghan leadership is not certain for how long it would enjoy financial support from the United States.
It looks clear that Afghanistan is ready to compromise its already fragile diplomatic relations with Pakistan at the cost of its growing dependency and relations with India. The hostile conduct of President Ghani towards Pakistan indirectly confirms claims of Pakistan that both India and Afghanistan are directly and indirectly involved in destabilising Pakistan. Former spokesman of Tehreek-i-Taliban Pakistan (TTP) Ehsanullah Ehasn in his video confessional statement claimed that terror outfit TTP was (is) getting financial and operational support from Indian intelligence agency RAW and Afghan intelligence agency NDS. Ehsanullah Ehsan also claimed that top leadership of TTP including its Chief Mullah Fazlullah is residing inside Afghanistan from where terror attacks are being planned inside Pakistan.
The arrested spy of RAW Kulbushan Yadev also confirmed in his two video statements that India and Afghanistan were providing him support to launch terror attacks inside Pakistan.
Pakistan is becoming sandwich between ever hostile India and old friend Afghanistan but Islamabad still tries to maintain its friendly and cordial relations with both neighbours.
"Pakistan continues to work for peace and progress in Afghanistan and will continue to strive for return of normalcy in Afghanistan at the earliest. This, however, requires simultaneous efforts by the Afghan government for restoring effective control on its territory," the National Security Committee (NSC) said in a statement after a meeting.
Pakistani leadership looks committed for bringing peace in Afghanistan but not receiving "simultaneous efforts" from Kabul.
I believe that Pakistan has expressed its resolve to have good relations with all its neighbours as it would be in the interest of all, and has been sacrificing for regional peace but still facing hostile response from Afghanistan and India. Islamabad is ready to do whatever is needed to normalize relations with both neighbours but not at the cost of Kashmir issue. Pakistan shall never compromise on Kashmir issue. CASA-1000 or any other project cannot move Pakistan from its just stance of providing diplomatic and moral help to Kashmiris who are fighting for their freedom and sacrificing their children like Shaheed Burhan Wani with every passing day.
Diplomacy of Pakistan is passing through a sensitive phase where it is sustaining its classical position over Kashmir cause while satisfying ever increasing demands of the United States which is standing with India for curtailing Russia and China through New Delhi. US sanctions over Kashmiri freedom fighters indicate that Washington is ready to compromise its relations with Pakistan for bigger interests in the region — this time in South China Sea.
Russian regional experts believe that Trump administration wishes to curtail its involvement in Afghanistan but India is pushing Washington to stay in Afghanistan with more forces. Indian think tanks have been successful to tell the US that diplomatic vacuum in Afghanistan would certainly help Russia, China and Pakistan.
Disclaimer:
The views and opinions expressed in this article/Opinion/Comment are those of the author and do not necessarily reflect the official policy or position of the Dispatch News Desk (DND). Assumptions made within the analysis are not reflective of the position of Dispatch News Desk.