By Agha Iqrar Haroon
ISLAMABAD, Pakistan: The Indian Ministry of External Affairs through Indian High Commission in Islamabad has asked Pakistan not to allow interaction between the media and the family of convicted RAW Spy Kulbhushan Jadhav on December 25 when his mother and wife will meet him at the premises of Foreign Office of Pakistan in Islamabad.
Pakistan in principle decided free access to family of RAW Spy Kulbhushan Jadhav to Indian as well as Pakistani media present in Islamabad but Foreign Office of Pakistan received request from Ministry of External Affairs of India through Indian High Commission in Islamabad to deny access of media to family of RAW Spy Kulbhushan Jadhav after his meeting with his mother and wife.
It is pertinent to mention that the mother and wife of Indian death raw convict Kulbhushan Sudhir Jadhav will reach Pakistan tomorrow (Monday) on a commercial flight for a meeting with Jadhav in the Ministry of Foreign Affairs, Islamabad.
While issuing visas to both Kulbhushan Jadhav's mother and wife, Pakistan had also offered to arrange a media interaction with both the ladies after their meeting with the detained spy.
However media persons in Islamabad on Sunday were informed that the Indian High Commission has asked Pakistan not to arrange media interaction with family of Kulbhushan Jadhav.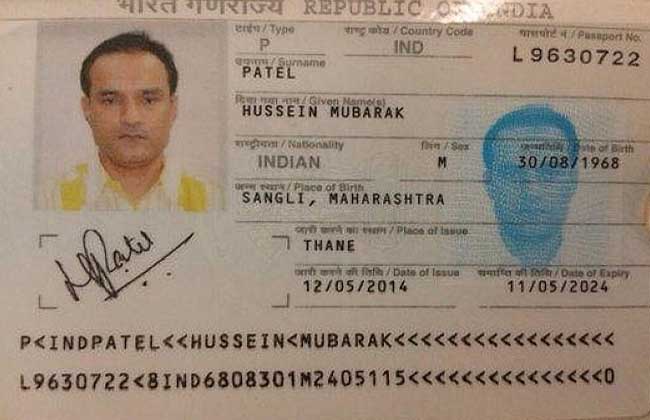 "This situation actually denies the right of information of Pakistani media for asking several questions journalists have in their minds including that why Kulbhushan Jadhav (Yadev) was living in Iran with a Muslim identity while having a fake passport of Hussain Mubarak Patel? Journalists could also ask his family to share information about Pension Book of Yadev if he was really a retire officer of Indian Navy. We have many questions to ask his family. Alas we will not allow to talk to his family", commented senior Diplomatic Correspondent Khalid Jamil while talking to Dispatch News Desk (DND) News Agency.   
During the meeting scheduled tomorrow with Kulbhushan Jadhav, the Indian Deputy High Commissioner J.P Singh will also accompany the former's family.
Earlier this month, Pakistan permitted the meeting of the mother and wife of Kulbhushan Jadhav with him purely on humanitarian grounds.
The Indian Research and Analysis Wing (RAW) agent and Naval Officer 41558Z Commander Kulbhushan Jadhav alias Hussain Mubarak Patel was arrested by Pakistani law enforcement agencies on March 3, 2016 after he illegally crossed over into Pakistan.
Kulbhushan Jadhav confessed before a Magistrate and the Court that he was tasked by RAW to plan, coordinate and organize espionage, terrorist and sabotage activities aimed at destabilizing and waging war against Pakistan.
In April 2017, Kulbhushan Jadhav was awarded death sentence by the Field General Court Martial (FGCM) for his involvement in espionage and sabotage activities against Pakistan.
According to sources in Foreign Office in Islamabad, Pakistan received a request of meeting of Yadev with his family in last week of April through Indian High Commission in Islamabad.
However on May 18, 2017, the International Court of Justice (ICJ) stayed the hanging of Kulbhushan Jadhav after India approached it against the death sentence.
"Let me assure you that the Commander is under no threat of immediate execution and his mercy petitions are still pending," the Foreign Office Spokesperson Dr Muhammad Faisal told media persons in Islamabad on December 21.