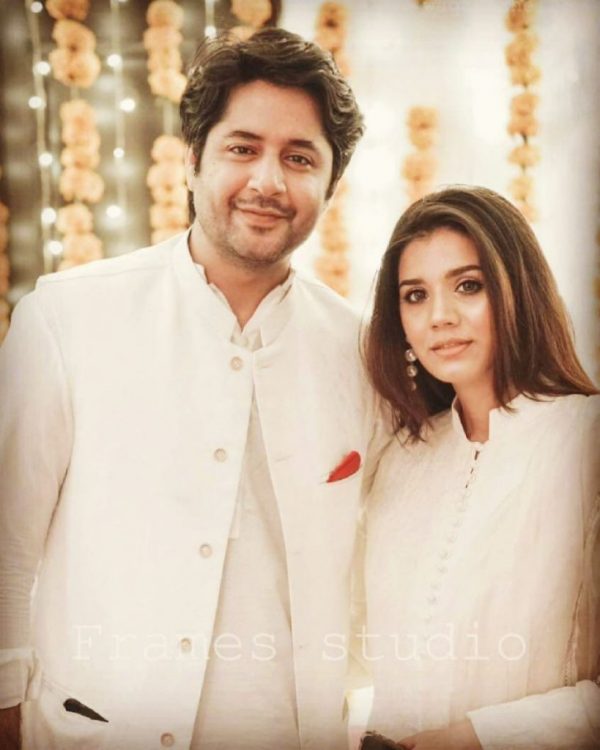 Imran Ashraf's wife, Kiran always stayed in the talks for always being motivating. The couple betrothed each other in 2018. They are parents to a son, Roham. Kiran has always been a supporter of Imran through all his successes. Unfortunately, the news of Imran Ashraf separation took the internet by shock.
The rumours began when Kiran changes her username on Instagram from Kiran Imran Ashraf to Kiran Ashfaque Hussain Dar. People started speculating that there is something wrong between them. Soon after changing her name, she deleted pictures with Imran Ashraf. Seeing these activities, Imran Ashraf separation from his wife was not a shock for many.
Imran Ashraf Separation Announcement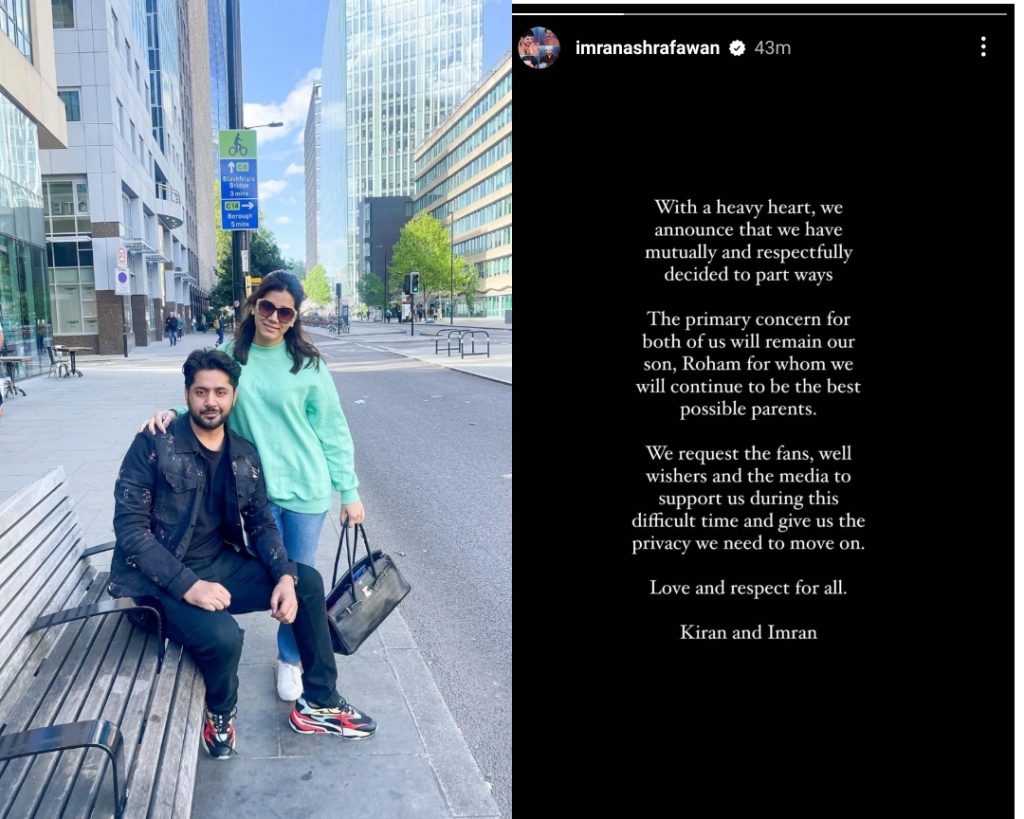 The couple mutually bid farewell to this relationship in the most respectful. They have become an addition to the couples who have used social media to announce parting ways. The duo posted a small note on their Instagram which stated:
"With a heavy heart, we announce that we have mutually and respectfully decided to part ways. The primary concern for both of us will remain our son, Roham for whom we will continue to be the best possible parents. We request the fans, well-wishers and the media to support us during this time and give us the privacy we need to move on. Love and respect for all. Kiran and Imran. "
Reason Of Divorce
Both of them did not disclose any reason behind their divorce. We cannot even speculate anything because they both always showed love towards each other. Kiran and Imran Ashraf appeared together in various public events as a happy couple. So, their separation is still mysterious.
The couple has chosen to keep the reason private because they mutually parted ways without creating trouble for each other. Neither of them hurled insults or criticism towards the other. All they want is to be the best possible parents for their son, Roham.