Biryani is the traditional dish of the Subcontinent that is famous all over the world. The tempting aroma and the creative blend of masalas with chicken or beef make it a whole feast. Although there are so many types of Biryanis, however, Hyderabadi Biryani is considered one of the richest forms. People love to have it with their friends and family as it brings them all of them at one table. There are different recipes that have been used for Hyderabadi biryani, however, this recipe is a traditional one and rich in taste. Check out the details!
How To Make Best In Taste Hyderabadi Biryani?
Check out the ingredients and recipe here for the best in taste Hyderabadi biryani that will be on you unforgettable list. It is simple and perfect to make at home. Note down these details!
Ingredients
In order to achieve the best results, follow each step and use all the mentioned ingredients. This recipe has been in use for many years and produces a welcoming aroma with perfect taste. It is also called Kacchi Hyderabadi Biryani as it has rice used in the partially cooked form and finally prepared in dum style. So, note down these ingredients now.
Main Ingredients
Meat 1 Kg
1 tbsp salt
Ginger garlic paste 1 tbsp
1 tbsp red chilli paste
1 tbsp green chilli paste (sauteed brown onions to taste)
1/2 tbsp cardamom powder
3-4 Cinnamon sticks
1 tbsp cumin seeds
4 Cloves
A pinch of mace
to taste mint leaves
2 tbsp lemon juice
250 gms yogurt
4 tbsp clarified butter
750 gms semi-cooked rice
1 tsp saffron
1/2 cup water
1/2 cup oil
Garnish ingredients
Eggs, boiled
Carrots, sliced
Cucumbers
Recipe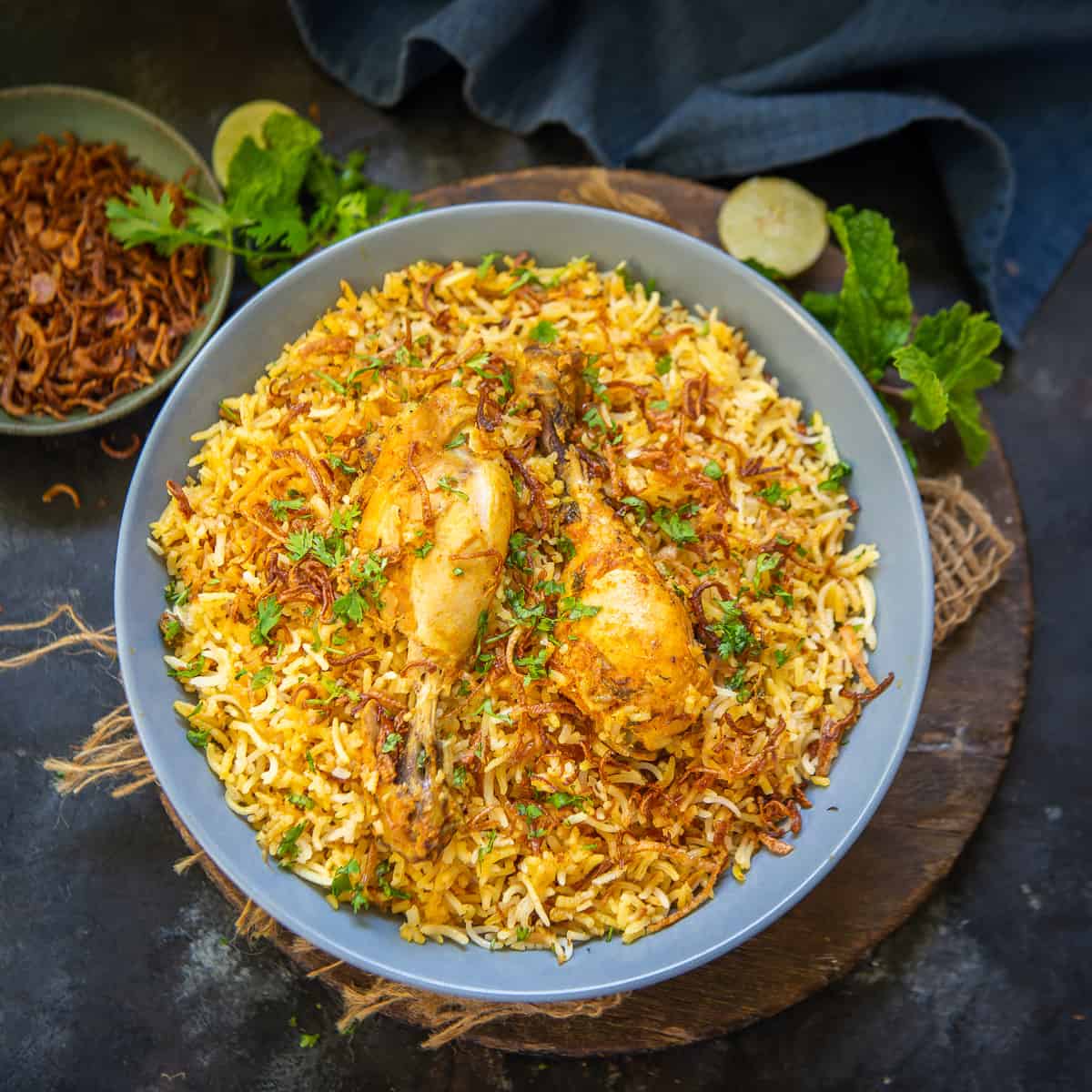 So, gathering all of these ingredients, now you have to follow these steps for making the richest in flavours Hyderabadi Biryani.
Step 1
Wash and clean the meat properly.
Step 2
Now add yogurt, salt, red chillies powder, ginger garlic paste, green chilli paste, sauteed brown onions, cardamom powder, cinnamon, cumin seeds, cloves, mace, mint leaves and lemon juice in the meat to marinate.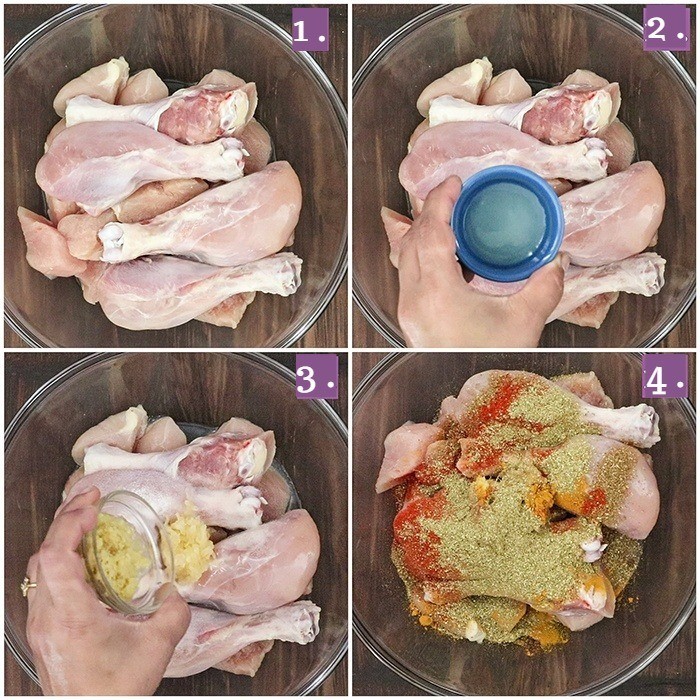 Step 3
Mix all of these ingredients thoroughly together.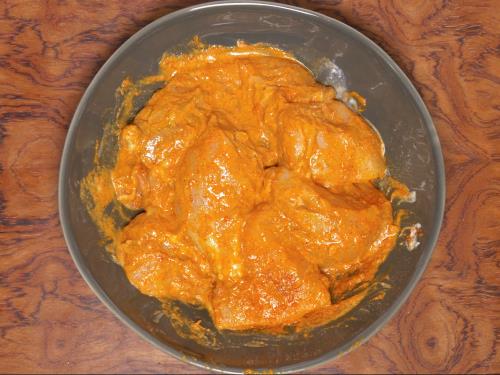 Step 4
Soak a large pinch of Saffron in milk before soaking rice in water for cooking.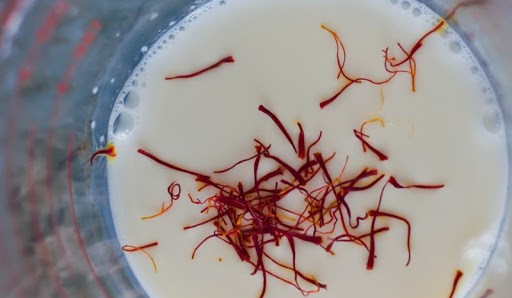 Step 5
Now soak Basmati rice in a bowl filled with water.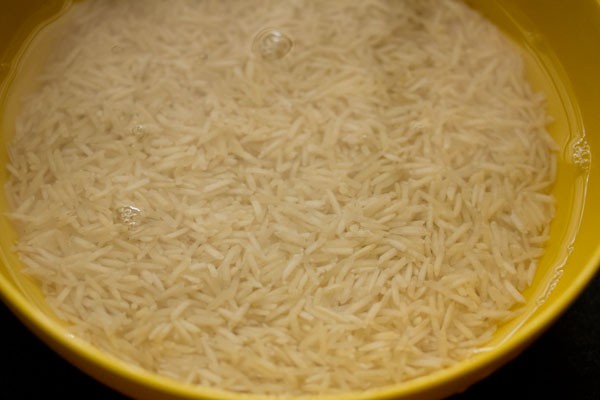 Step 6
Now add whole spices in a pot to fry in ghee before adding marinated rice and chicken in it.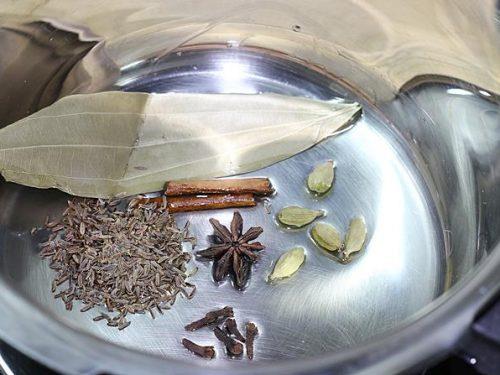 Step 7
Add curd, clarified butter, semi-cooked rice, saffron, water and oil. Mix it well.
Step 8
Now apply sticky dough on the sides of the pan. Cover with a lid to seal it and cook for about 25 minutes. Make sure that the rice must be cooked 3/4 for Hyderabadi biryani.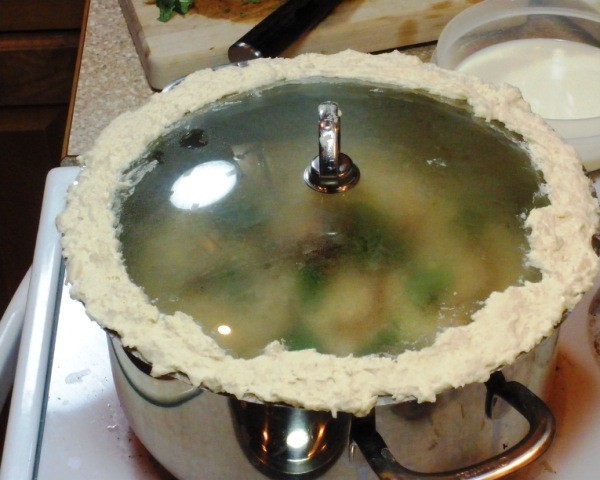 Step 9
As soon as the time gets finished, remove the lid with care while opening the seal.
Step 10
Now garnish biryani as per your choice using carrots, eggs and everything that can make it look tempting.
So, enjoy this delicious Hyderabadi biryani with your friends and family at home and make it a wonderful unforgettable experience for everyone. Moreover, don't forget to share your valuable feedback with us!