Thinking of visiting NADRA for identification documents makes one have a view of a long queue to wait for the whole day. However, with the passage of time, digital advancement in different public sectors has systemized operations to a great extent while ensuring to facilitate citizens with ease. NADRA introduced its E-Commerce Platform in 2008. It allows customers to pay utility bills and perform other electronic transactions after proper verification. With over 12000 E-Sahulat franchises in the country, it is the best and most secure electronic transaction system available to citizens of Pakistan. Find out how to install NADRA E-Sahulat and everything you need to know!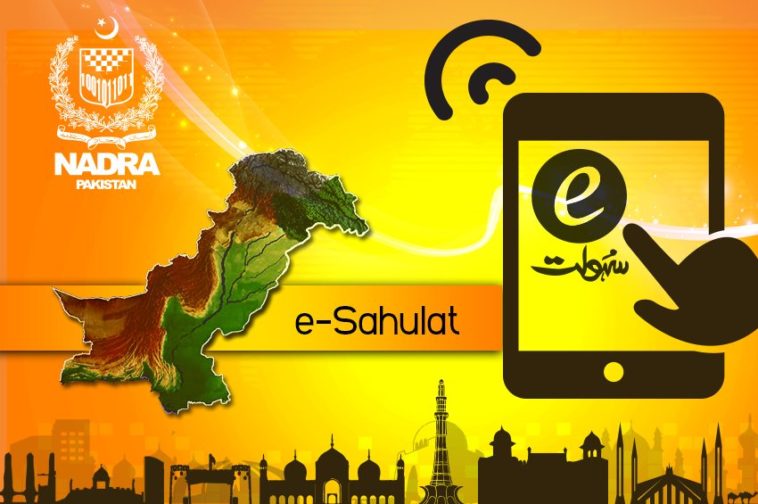 How To Install NADRA E-Sahulat Software – Everything You Need To Know!
NADRA E-Sahulat is an e-commerce platform introduced with the idea to facilitate customers in availing services online. It gives you a way out of any sort of hassle while saving you from long queues and time wastage. Here we an overview of the E-Sahulat platform:
NADRA E-Sahulat provides online payment and collection facilities to the general public and organizations through various outlets.
The outlets across the country have been connected to NADRA's data warehouse via a secure internet connection and are installed at public places through its Franchise Network.
Just go to your nearest E-Sahulat center and pay your electricity, gas, water, and telephone bills.
Transferring money across Pakistan through E-Sahulat is very easy. Go to your nearest E-Sahulat franchise and take your original and valid CNIC along with one Photocopy.
To transfer money, you shall have to provide the receiver's CNIC number as well.
You can also become the owner of an E-Sahulat franchise by applying for it through NADRA E-Sahulat online and offline systems.
How To Apply For E-Sahulat Franchise?
To apply for the E-Sahulat franchise, all you need to do is follow these easy steps:
You can download the franchise application form from https://e-sahulat.NADRA.gov.pk/ or you can get it from NADRA's regional offices.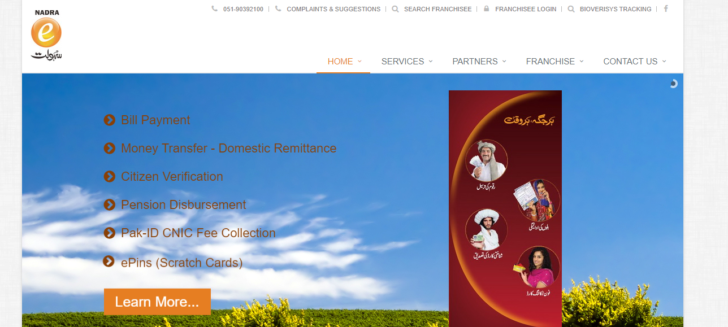 You can apply online for it as well. Use the following link for online franchise registration.https://e-sahulat.NADRA.gov.pk/subpages/apply_online.php
Whether you're applying online or offline, you need to deposit Rs.600/- in any branch of Habib Bank in the country.
After depositing the registration fee in HBL, you have to submit the application form to any NADRA regional office.
For applying online, go to the link https://e-sahulat.NADRA.gov.pk/subpages/apply_online.php and provide all the required information in the application form.

After that, click on 'Submit Request' to complete the registration process.
Prerequisites for Franchises
Must have a shop or a place for conducting business
The business place should meet all standards & aesthetics laid down by NADRA
It should be located in the vicinity of around 2500 homes
Franchise owner should have the ability to market his product and do business
How To Install E-Sahulat Software?
Here is a guide to how you can install NADRA E-Sahulat software:
Visit the website https://e-sahulat.nadra.gov.pk.
On the home page, click on the option Franchise Login from the menu list on the top.
As the page will open up, you will see space to fill up login details.
Fill up the login details and hit enter button.
From the side menu on the portal, click on Downloads.
On the top, you will see the first option to download E-Sahulat software.
Click to download and you will get an exe. file to run the setup for installation.
Now run the setup and follow instructions by clicking next on the windows.
After finally clicking on Install, the process is complete now.
For further installation details, you can watch this video!
Want to add something to this write-up? Don't forget to share your feedback with us!