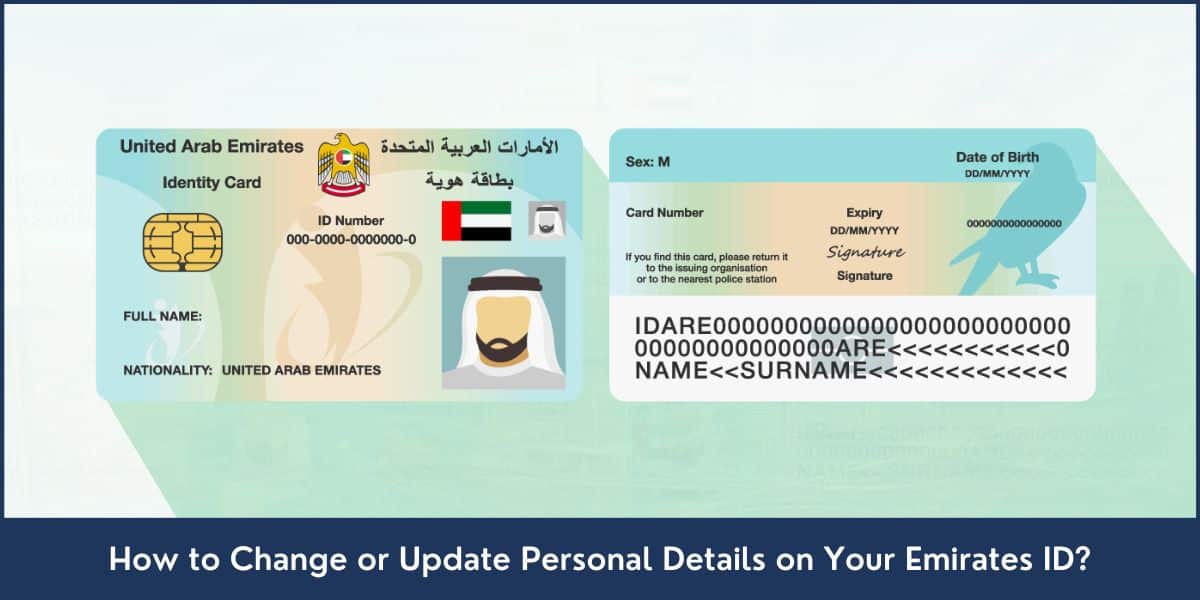 To change or update personal details on your UAE Emirates ID, you will need to follow these steps:
Visit an Emirates Identity Authority (EIDA) customer service center: Locate the nearest EIDA customer service center to your location. You can find the list of centers on the official EIDA website or by calling their toll-free number.
Carry the required documents: Ensure you have the necessary documents with you. These typically include your original Emirates ID, a valid passport, and any supporting documents related to the changes you wish to make. For example, if you want to update your address, you may need to provide proof of your new address such as a utility bill or a tenancy agreement.
Complete the application form: Once you reach the customer service center, ask for an application form for updating personal details. Fill out the form accurately and provide all the required information.
Submit the application and documents: Submit the completed application form along with your original Emirates ID, passport, and supporting documents to the EIDA officer. They will review your application and verify the information.
Pay the fee (if applicable): Depending on the type of update you are making, there may be a fee involved. The EIDA officer will inform you about any applicable fees and guide you on how to make the payment.
Biometric data verification: After reviewing your application, the EIDA officer will request your biometric data, including your fingerprints and a photograph. This information is used to update your Emirates ID.
Collect your updated Emirates ID: Once the necessary changes are made, the officer will inform you about the estimated time for the new Emirates ID to be ready. You will be provided with a receipt or reference number to collect the updated Emirates ID when it's available.

Religious scholar Tahirul Qadri announces he will sue Emirates Airlines for diverting flight Ek-612 from Islamabad to Lahore Airport
It's important to note that the process and requirements may vary slightly, so it's advisable to check the official EIDA website or contact their customer service for the most up-to-date information before visiting the customer service center.