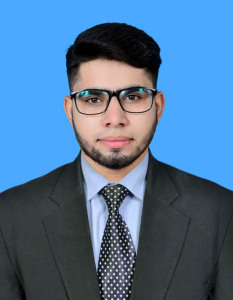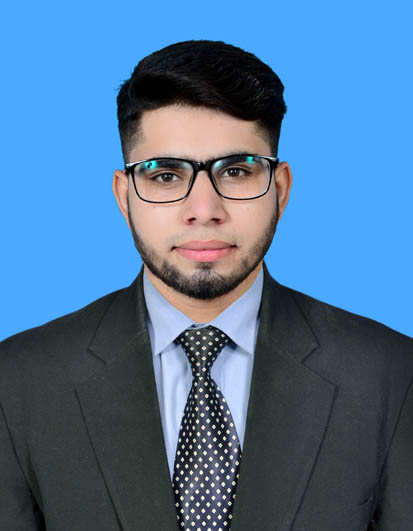 The Kashmiri movement began in 1990, and since then, several generations have come and gone in Kashmir, but those who have carried on this struggle without faltering or making concessions in this regard since the period when the then-Indian government imposed governance rules and appointed "Mr. Jagmohan" as the governor of Kashmir and unleashed a wave of terror and brutality on its citizens has continued.
There are two bilateral agreements between India and Pakistan that acknowledge the conflict over Kashmir. The first, known as "Shimla", and the second, known as the "Lahore Agreement", both acknowledge Kashmir as a disputed territory that has to be settled. However, India frequently claims that Kashmir after Shimla is a bilateral issue that requires a bilateral solution and that it cannot be brought up in International forums. This claim is false because it was already intended that no bilateral agreement, including this one, would replace or render inapplicable decisions made by the United Nation Security Council (UNSC) or the UN general assembly. There are UN resolutions that acknowledge a person's right to fight for their freedom or engage in a legitimate battle for it. This right is valid and cannot be linked with terrorism.
Violations of human rights have been routinely employed as weapons of policy for more than seven decades, but especially after 1990. The major powers will be forced to turn a blind eye as a pattern of violations. The UN high commissioner for human rights adopted a report, the most important part of which was that "It called upon India to fully respect the right of self-determination of the people of Kashmir as protected under the International Law."
From August 5, 2020, until September 2, 2021, Kashmiris were subjected to the longest lockdown in history. Pathetically, it's also notable that the United States and its allies have been silent about that. The crimes committed against defenseless people in occupied Kashmir are going unnoticed in liberal world, where animals are cared for and granted rights.
As the first UN document to emphasize the Kashmiri people's right to self-determination, the UN resolutions were significant in this regard. The litany of atrocious human rights breaches in this document continued.
"Denial of access to justice and impunity for Indian security forces due to laws such as the Arms forces in Jammu & Kashmir, special power act and the Jammu & Kashmir public safety act. Use of military courts and tribunals which have not convicted even a single soldier for human rights violation, illegal administrative detention without due process, excessive use of force against civilians such as the use pellet guns, including against minors and females – deliberate shooting at and killing of protestors at peaceful rallies and funerals, arbiter arrests and detention including of children, use of torture, and inforce disappearances of at least 8000 people since 1989. Denial of access to health and education, restriction on the right to freedom of expression, reprises against human rights defenders and restrictions on journalists and most disgustingly use of rape as an instrument of policy, torture and reprises by security forces such as the 'Kunan Poshpora' incident, leading to over 143 cases of sexual violence".
Despite the fact that between 70,000 and 100,000 people have died and many more have been injured throughout the years, particularly since 1990 when there have been 7,000 Indian troops stationed in Indian-occupied Kashmir. In the last five years of the Modi administration, the Indian government has engaged in spirals of violence that have reached their peak. Pellet guns and human shields have been used, also, an army officers who used a human shield has even received a decoration from the head of the Indian Army.
It is a sad truth that there is no enforcement mechanism or force for international law. The UN resolutions were never put into effect because they were not enacted in accordance with chapter (VII), which would have necessitated mandatory action.
However, in the name of profit and commercial gain, principles like human rights, freedom, justice, and the law have also been sacrificed. India is a highly valuable asset since it is a significant commercial market for western states in particular. These so-called liberal states does not want to offend the Indians by pursuing and upholding their commitments to human rights and other ideals.
The reality is that in this world, realpolitik trumps law, humanity, and even human rights. This is especially true of those nations that view themselves as the foremost advocates of human rights. However, in the cases of Palestine and Kashmir, these various same principles have not been applied to protect the populations of Kashmiris or Palestinians.
The identification of the Kashmiri people's struggle with terrorism is another way that the Indians have been able to successfully sway international opinion in their favour. This has happened particularly since 9/11, when it was not and is not in the interests of the United States and its allies in the west to discuss Islam and Muslims but to treat terrorism as a Muslim phenomenon.
The truth is that terrorism is a tactic that has been used by many people or groups, including Jews, Buddhists and Cristian's, but it has never been described in terms of their religion. Only Muslims have had terrorism associated with their religious identity.
As a result, there is prejudice towards Muslims, which is why the Kashmiri conflict is often viewed through the lens of terrorism. This has been improved to some extent by the errors made by purported Islamist organizations that regrettably attempted to sabotage the Kashmiri uprising.
The Jammu Kashmir Liberation Front (JKLF), the "Hurriyat", and others founded the Kashmiri movement to realize their right to self-determination. However, some extraneous groups hijacked this movement, which led to the use of kidnappings and other forms of terrorism, and the Kashmiri struggle was demonized as a result of this involvement and interference by people.
Nadir Ali is associated with the Institute of Strategic Studies Islamabad (ISSI). He has written for Pakistan Today, Pakistan Observer, and numerous other publishers. He tweets at @hafiznadirali7 and can be reached at hafiznadirali7@gmail.com
Disclaimer:
The views and opinions expressed in this article/Opinion/Comment are those of the author and do not necessarily reflect the official policy or position of the DND Thought Center and Dispatch News Desk (DND). Assumptions made within the analysis are not reflective of the position of the DND Thought Center and Dispatch News Desk News Agency.