Atlas Honda's CD 70 is a favourite vehicle of most citizens in Pakistan. Its smart shape, high performance, and better mileage make it functional on the roads of Pakistan. CD 70 can make its way through all the congested streets and heavy traffic on the roads. Honda CD 70 price in Pakistan has been increasing since last year due to the unstable economy and other factors.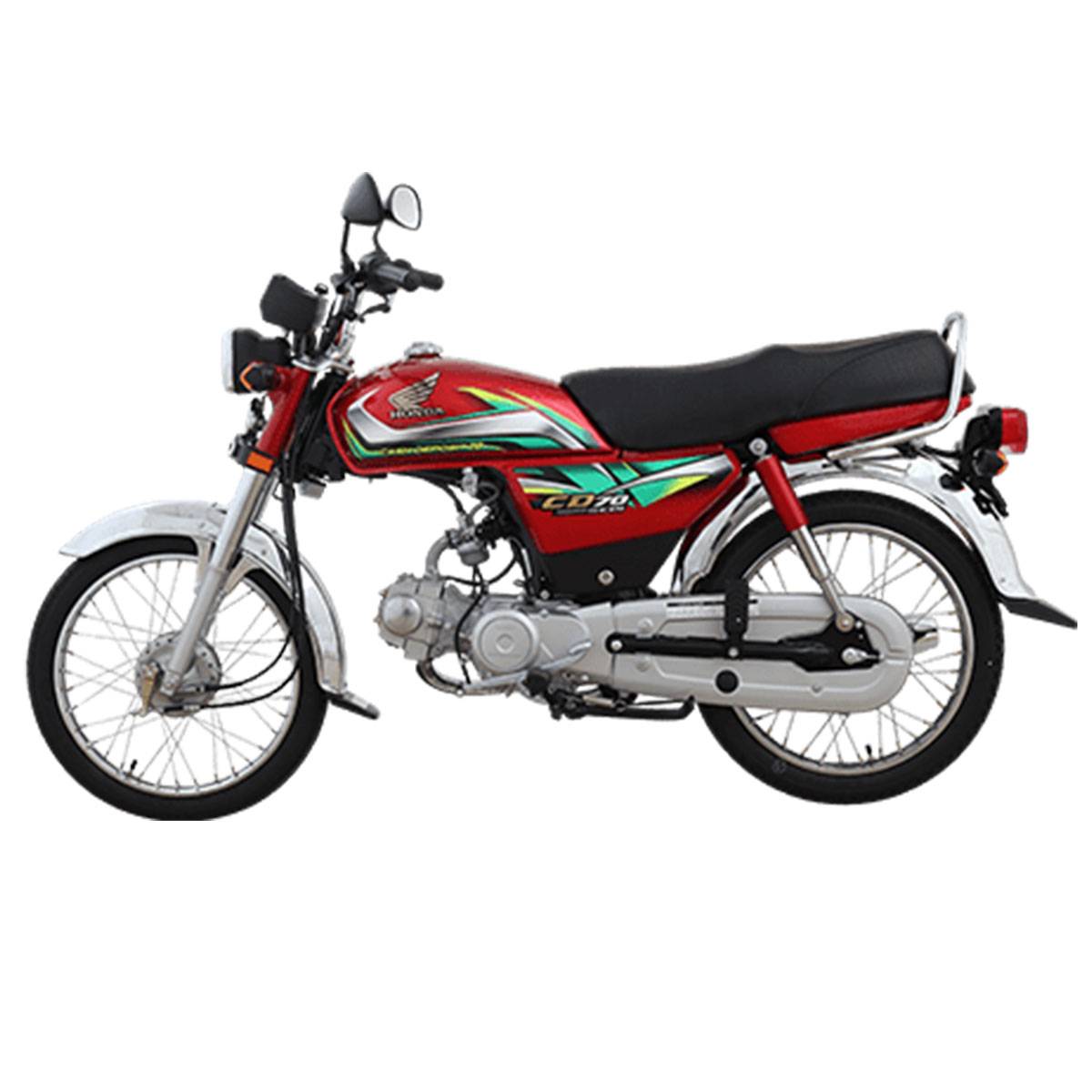 Revised Honda CD 70 Price in Pakistan 2023
Atlas Honda has announced the first revision of the Honda CD 70 price in Pakistan for the year 2023. The prices rose in November last year and had been effective till today. However, this recent price hike will remain effective in Pakistan from 1st February  2023 and onwards.
Here's the change in the Honda CD 70 Price in Pakistan 2023.
Bikes
Current Prices (Rs.)
Revised Prices (Rs.)
Increase (Rs.)
CD70
121,500
128,900
7,400
CD70 Dream
129,500
137,900
8,000
The above-mentioned are the ex-factory prices of the Honda CD 70. It excludes the registration and dealership charges. These are the prices shared by the company. Along with CD 70, the prices of CG 125 and 150 cc two-wheelers have also hiked due to several reasons.
Overview of Honda CD 70 Bike
Honda CD 70 2023 has a 4-cylinder AHC Air Cooling system with 70cc engine displacement. The bike has a back-bone type frame with a smart and easy-to-handle body. It has a fuel capacity of 8.5 litres with a 1 litre Reserve. CD 70 can ride up to 72 to 80 kilometres with a full tank.
Reasons for the Hike in Price
The prices of Honda CD 70 have risen due to a lot of factors in Pakistan. The main reason is the currency rate depreciation due to the rise in the price of Dollars. Moreover, import restrictions have made it difficult for the company to retain its profits. All of these have disrupted the economy. Therefore, consumers have to face the consequence of paying higher prices.
This recent price hike in Honda CD 70 has impacted negatively the purchasing power of consumers. Because the bike has increased to PKR 128,900 making it out of reach of lower or middle-class people.
Amidst this tough situation, customers can opt for Honda CD 70 instalment plans.
Review