Atlas Honda is constantly updating its motorbikes with exclusive features and technology every year to improve the riding experience. That is the reason that Honda motorbikes are accounted as one of the selling motorbike brands in Pakistan. Let's talk about Honda CD 70 Dream price further in the article.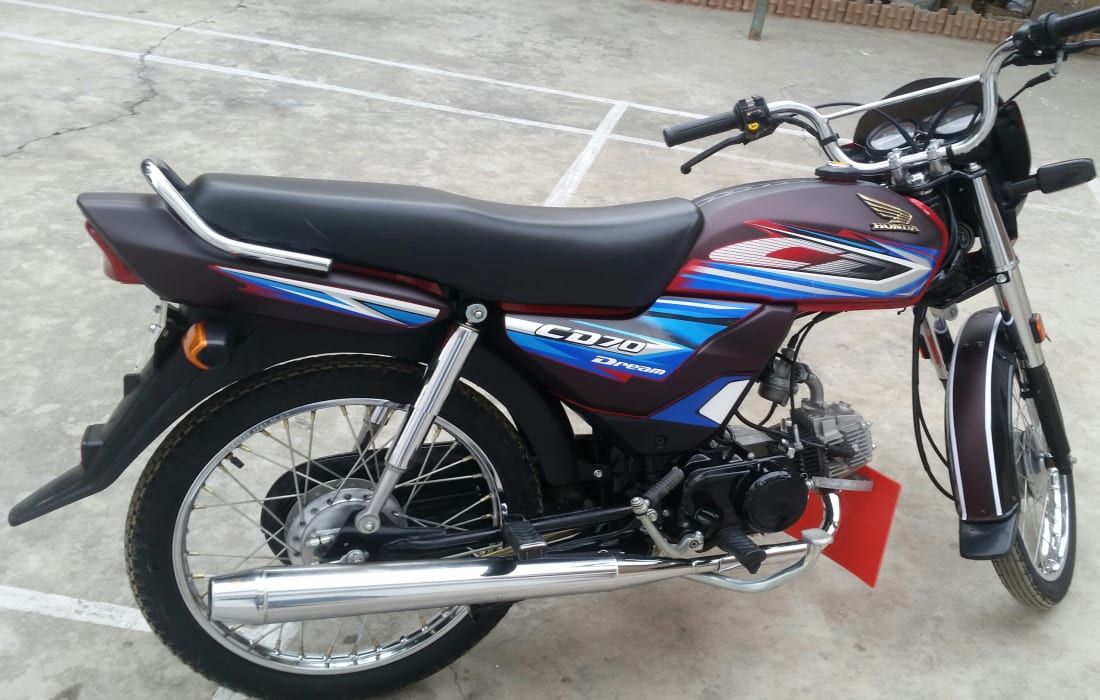 Honda has also updated Honda CD 70 Dream motorbike with new exciting features that have caught the attention of motorbike freaks. This article will discuss the revised features and price of the CD 70 Dream bike.

Honda CD 70 Dream Specifications
Honda CD 70 Dream comes with a 4-stroke single-cylinder and 72 cc engine. CD 70 Dream comes with a bore and stroke of 47.0 x 41.4 mm.
The compression ratio of the bike is 8:8:1. Moreover, the bike's fuel capacity is 8.6 liters, and it offers a top speed of 80 KM/H.
Revised Features of  CD 70 Dream
Honda CD 70 Dream offers a kickstart ignition. The result sleek design of CD 70 Dream reduces the air resistance, increasing speed. It has a strong shock resistance feature that makes it easier for the rider to ride a bike in a bumpy landscape.
Moreover, CD 70 Dream has revised its sticker design and colour, which has imprinted a new look on the bike.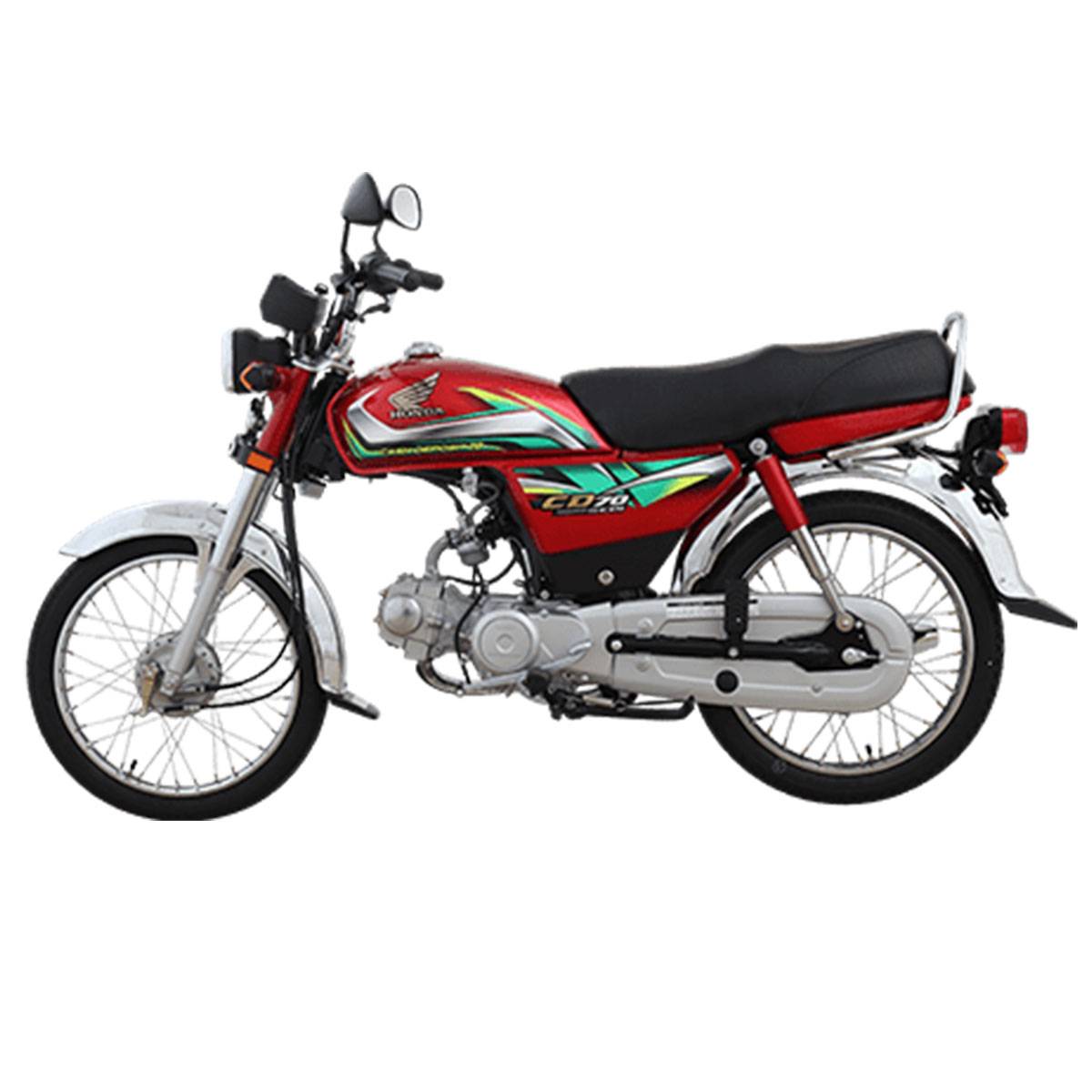 Performance Scale
CD 70 Dream offers an excellent fuel average of 55.0 KM/L. It offers smooth riding and a comfortable experience. Besides, the parts of CD 70 Dream are readily available, making it a handy bike enjoyed by most Pakistani riders.
Updated Price of CD 70 Dream 2023
Every year, Honda tends to increase the prices of their motorbikes by introducing new features and improving the bike's performance. This year, Honda has increased the price of the CD 70 Dream bike by Rs. 5000 PKR. The final price of the bike has increased from Rs. 119,500 PKR to Rs. 124,500 PKR. You can also check out the Instalment plans for Honda CD 70 introduced by Faysal bank in collaboration with Honda Pakistan.
Final Thoughts
This article has discussed the updated price and added features of the Honda CD 70 Dream bike. Before purchasing any motorbike, always make sure to read about its features, specs, and price online. It makes it easier to decide before making an actual purchase.