Hina Altaf Ties Knot with Aagha Ali – How It Happened? Details Inside!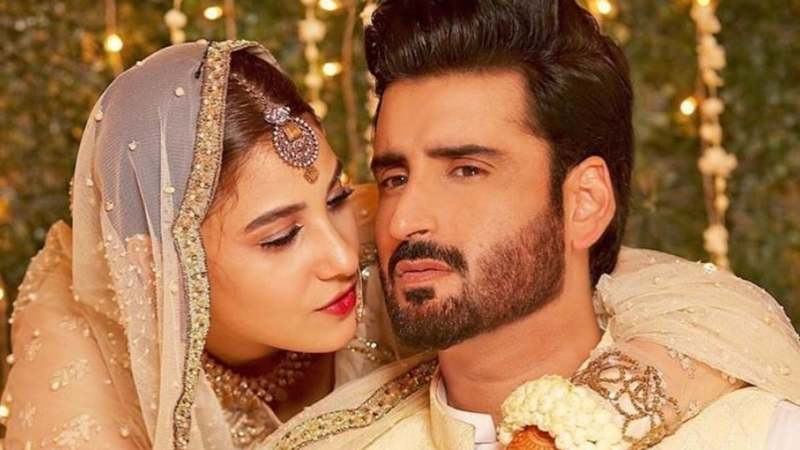 Famous actors Hina Altaf and Aagha Ali had tied up the knot on Jummah-tul-Wida in a traditional ceremony. It was greatly surprising to everyone and as the couple took it to social media, the news spread like fire across the industry and among the fans.
Amidst the tragic incident when everyone was saddened with the PIA plane crash, the news of Hina Altaf and Agha Ali's nikkah was welcomed like a spell of fresh air and everyone wished them well for their life.
Here is How Hina Took the News to Instagram
Hina Altaf broke the news in an Instagram post with the caption note as:
"From hating each other to becoming friends … best friends and then partners for life. All I thought about him was wrong. This man won my heart. I have not seen someone so loyal and caring. Keeping my happiness above everything," she wrote.
The starlet added, "Today we promised each other for making our new life, filled with happiness and laughter, trusting each other and being honest with each other. END OF THE DAY this is what we both wanted. 22-May-2020 on the blessed day of juma tul wida got nikkah-fied. @aaghaaliofficial I LOVE YOU."
On this beautiful ceremony, Hina Altaf was donned in an embellished ivory traditional outfit, with her groom Aagha Ali wearing a matching sherwani. The couple looked adorable and captured everyone's attention at a glance.
Here is How Aagha Ali Took the News to Instagram
"A few years ago we hosted a TV show together and hated each other, later met a couple of years ago, and we became friends, and then became best friends and the last 11 months have been crazy. Movies, Street Fighter, Endless Talks and you became a part of my life like no one has. I loved every second I spent with you. And then the Lockdown happened. I missed you like a part of me was missing!!!!
I realized and was sure I wanted to spend the rest of my life with you… and here we go! Hina Altaf I officially love you," wrote Aagha on his Instagram post.
Aagha Ali's Relationship with Sarah Khan
Taking a flashback, the couple never made it official that they have been in any relationship in fact, Hina Altaf clarified in an interview that there is nothing between them. Similarly, Aagha Ali also kept it all the way confidential.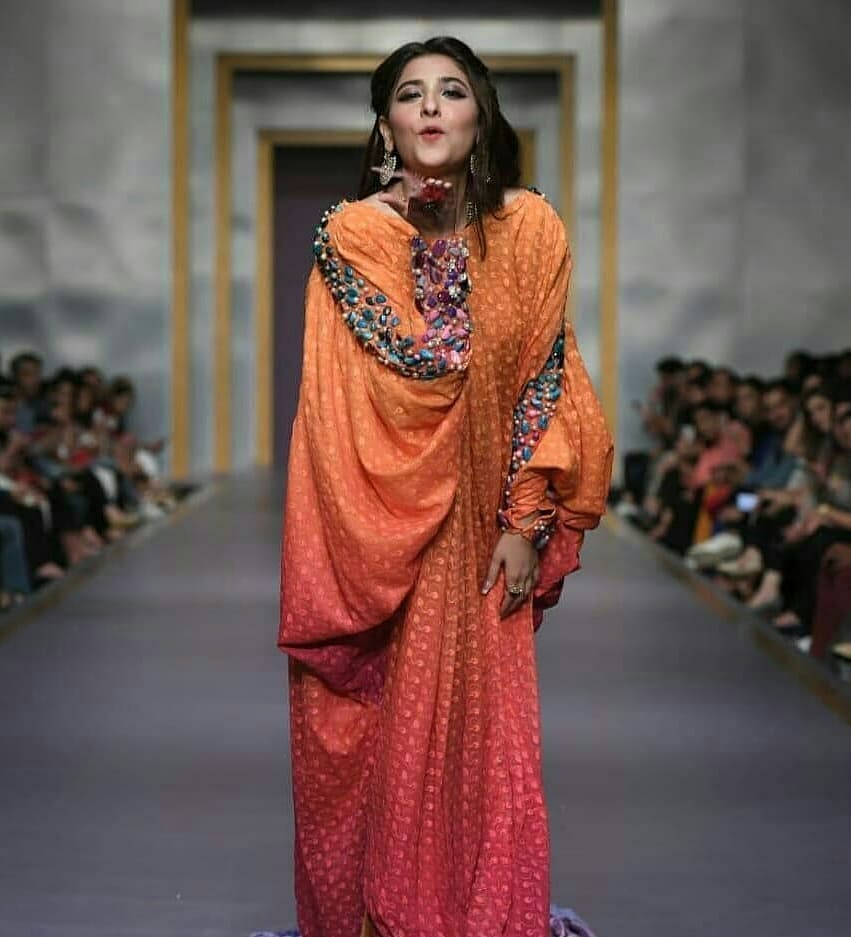 It is to mention here that Aagha Ali was initially engaged to Sarah Khan but due to some personal reasons the couple broke up. In an interview, while opening about her break up with Sarah Khan, Aagha Ali said that "It has been toughest for me to be honest. I could not work for months, I was isolated, I could not deal with it but then again, life has to go on."
While adding up about Sarah Khan in his conversation he said, "I think from both our sides, it is fine and we'll always respect each other. I immensely respect her. She's a fantastic girl."
Who is Aagha Ali?
Agha Ali is the younger son of the widely known actor of the 1980s and early 1990s, Agha Sikander, himself the son of the famous villain actor Agha Saleem Raza, and, through his mother, the grandson of the legendary singer, actor and producer Inayat Hussain Bhatti, making him a nephew of the famous TV actor Waseem Abbas as well as a cousin to Ali Abbas. His brother Ali Sikander is also an actor.
Who is Hina Altaf?
Hina Altaf is an old VJ turned television actress who is ruling the hearts of people for many years now since she started acting as a child star. She was born on the 24th of October in 1992 in the metropolitan city of Karachi. She studied from Beaconhouse School System and went on to do graduation from the Iqra University. She is one of those actresses who look much younger than their ages. Hina has a natural, effortless look about her that adds to her charm and gives her on-screen characters much more of realism than showbiz fantasy. She is quite popular for her work in Udari.