Do You Know Hania Amir Is Now Taking Singing Classes?
Hania Amir is one of the most public Pakistani celebrities that we know of. Everything she does, wherever she goes, it is always up on her Instagram account. However, there is still a mystery surrounding her. There is a lot about her personal life that we are still unaware of. This time around, the young Janaan actress decided to part those clouds of mystery surrounding her and reveal a bit more intimate detail about herself.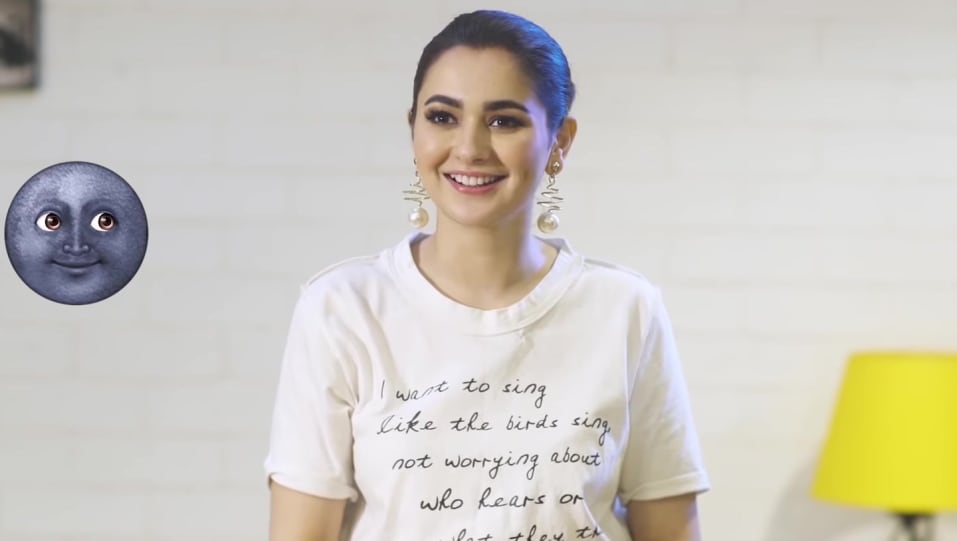 She recently recorded a YouTube interview for the YouTube show of Sarfaraz Niazi called The Epic Show¸ and she showed the other side of her that some of you might be unaware of. Here is what all she told the host during the interview:
She Revealed Some Personal Details
Throughout the show, Hania revealed some personal details about her personality that were otherwise unknown to the public. She said that Islamabad will always remain her favorite city and even though she might have traveled to so many countries, she thinks that once she visits Hunza, it will be her favorite destination. She also shared how seeing herself on the big screen for the first time was one of the best moments in her life.
Hania also shared that Parwaaz Hai Junoon is the most special part of her career and the Chinese text alongside her name on Insta is the Chinese version of 'Hania Amir' so those who come to her profile after the film's launch in the language can recognize her. Finally, she revealed that she enjoyed doing Ishqiyaa and Anaa the most and they will be her favorite dramas.
How Hania Amir Got Into Showbiz
We all know how Amir was selected for a film because of her Dubsmash videos that went viral on social media, but little knowledge is the fact of how she was selected as a cast. In the interview, she said:
"I was doing my business degree when I received a call from Imran Kazmi who was the director for Janaan.
"I got obsessed with Dubsmash for a total of only three days, but it got blown over Facebook. I had no idea about it since I was busy with my studies."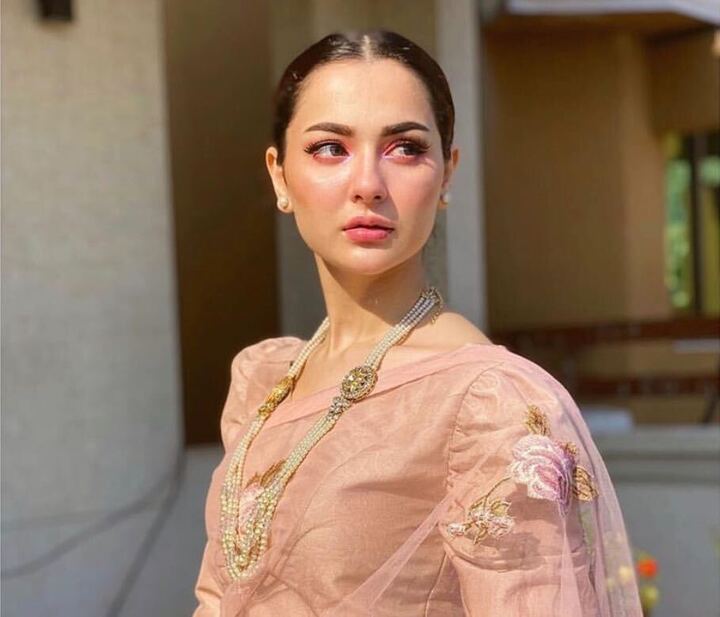 She further said that seeing those videos, this is when Kazmi sent her a message on FB, but it landed on her 'Others' folder in Facebook Messenger.
"A mutual friend got in touch with me and told me that you should at least reply to him. I got in touch with him and he told me he wanted to cast me for a role in his upcoming film."
She continued that at first my family and friends made fun that it must be a very small role. But then she read the script and liked it. This is how the journey began for her. Unfortunately, she left her education and still has not been able to get back to it even though her mother desires that a lot.
Of Venturing Into Singing
Though she intentionally did not speak a lot about her potential venturing into singing, Hania did reveal that she is taking signing classes. Time and again, she has expressed her desire to sing and has uploaded a lot of videos singing as well. But only on the show, after signing her recent favorite song, did she say that she has been taking singing lessons to better her art. In her words:
"Nobody knows, but I am taking singing lessons. I have never sung before, so the reason I am singing the first time in the show today is after taking the lessons."
Well, it looks like Hania Amir might be turning her hobby into some aspect of her career soon and I can only wish her loads of luck and success in it as well.