8 Secrets about Hania Amir You Didn't Know Before!
Hania Amir is one of the cutest actresses of Pakistan Drama Industry who has gained fame at the early stage of her career. She has been working for different projects and proved herself as one of the most talented actresses among the new entrants. Although everyone is love with her innocent beauty but a few people only know much about her personality. Here we have compiled some of the interesting facts and secrets about Hania Amir you didn't know before! 
Hania is 90's Kid!

Mostly fans are interested to know about the age of their favourite celebrities and so will be Hania's fans. You will be surprised to know that Hania Amir is a 90's era kid. She was born in 1997 and is only 23 years old.
Hania's Actual Profession Is?
Hania is actress right? Well… she is! But she is an actress by chance. Actually she is a Fashion Designer by will. Hania studied fashion designing and by chance got auditioned because she thought she should try once for the new venture and then, she made it!
She is a Hard Working Actress!
Although Hania made it by chance to step into drama industry as an actress but the brilliant thing about her is that she is really a very hard working actress. She is always dedicated to bring out the best. Moreover, when it comes to the promotion of her projects, even the co-actors show lack of interest in contributing to this effort, Hania is the one who is always there!
Hania is Crazy about Chinese Food!
Though she doesn't seem to be a foodie person but actually she is! Hania loves and craves for Chinese food all the time. Whenever it comes to eating, she always prefers to go with Chinese food menu. 
Do You Know Hania's Nick Name?
Celebrities keep their nicknames secret most of the time but we have got to know that Hania is called with the nickname "Honey" and only closed ones call her with this sweet name.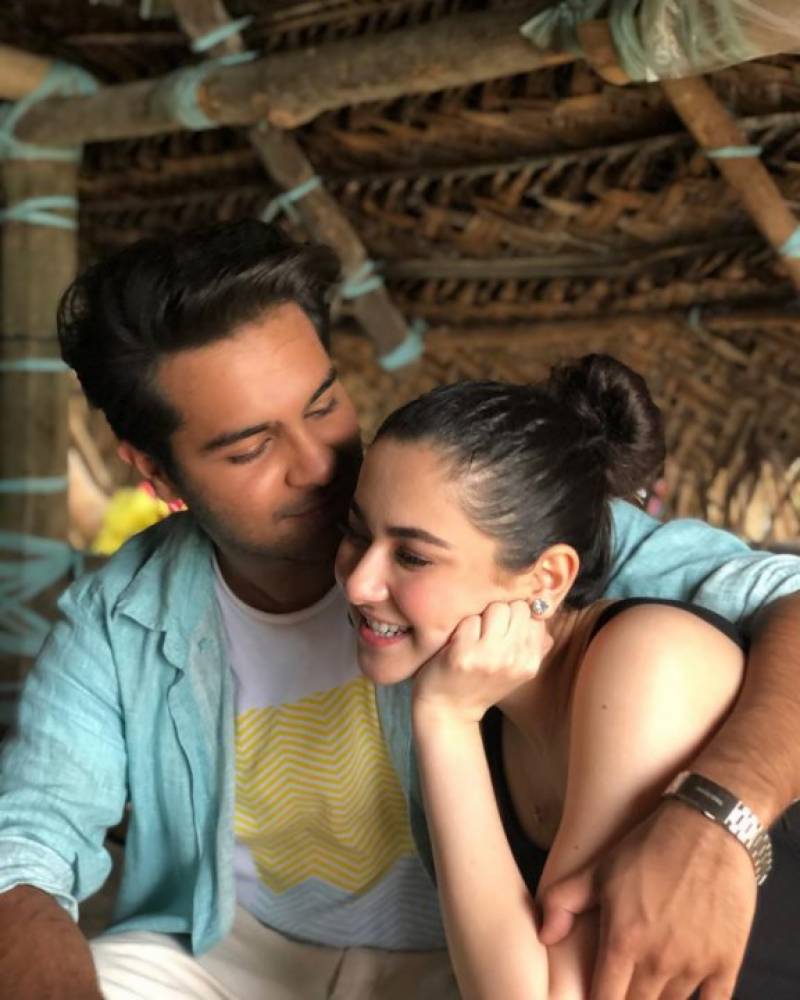 Hania's Love for Snapchat Filters
Like many girls on social media, Hania Amir is not so different in her obsession for Snapchat filters. She loves to explore and click her pictures using interesting and funky filters. Her love for social media has made her among one of those celebrities who remain mostly active to interact with the fans by posting different things related to all day long activities. 
Well… the fans would be excited to learn that Hania Amir loves to wear the clothes she designs herself. After all, she is a Fashion Designer! Some people take it as her way to market her own clothes by endorsing the products after designing and wearing them. Not a bad idea indeed!
As we mentioned earlier that she is a 90's kid and so her date of birth is 3rd April, 1997. So her Zodiac sign is Aries. 
Hope you find all of these secrets and facts interesting and the fans must be in love with Hania Amir even more than before after knowing her better!