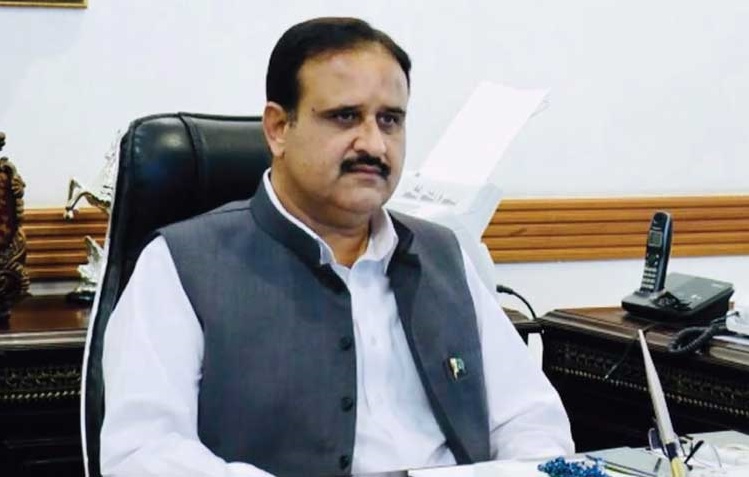 LAHORE, Pakistan: The Punjab Chief Minister Sardar Usman Buzdar on Tuesday said they would soon deliver a good news to Gujranwala Citizens about linking the City with Motorway.
Talking to the Pakistan Muslim League-Nawaz (PML-N) lawmaker in the Punjab assembly Chaudhry Ashraf Ali Ansari in Lahore, Usman Buzdar assured him that the people's issues would be resolved soon.
Ashraf Ansari was accompanied by Younis Ansari among others.
The provincial lawmaker apprised the Chief Minister about the public grievances of his Constituency (PP-93) and issues of Gujranwala.
Usman Buzdar told the delegation that today he was visiting Faisalabad, and soon he would undertake a visit to Gujranwala as well.
The Punjab Chief Minister said they would ensure the provision of excellent health and education facilities to the Citizens of Gujranwala. He said efforts were underway to find a long-term solution to resolve sewerage problems in the City.
The Chief Minister said that soon they would unveil the news about linking Gujranwala with Motorway.
وزیراعلیٰ پنجاب @UsmanAKBuzdar سے رکن پنجا ب اسمبلی اشرف انصاری کی ملاقات: یونس انصاری اور دیگر شخصیات بھی اس موقع پر موجود تھیں۔
▪︎اشرف انصاری نے وزیراعلیٰ عثمان بزدار کو حلقے کے مسائل اور گوجرانوالہ کے ایشوز سے آگاہ کیا pic.twitter.com/uuSLpaNnrQ

— Government of Punjab (@GOPunjabPK) August 25, 2020
In Faisalabad, Usman Buzdar would attend a briefing about the security measures during Muharram besides meeting with Punjab assembly lawmakers from the City.
Sardar Usman Buzdar would also inaugurate the Lyallpur Art and Craft Gallery in Faisalabad.
The Chief Minister would also lay the foundation stone of IT Sub-Campus of Government College Faisalabad for Samundri.