By Arsalan Khokher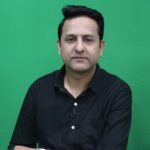 "Professionalism, Training & High Moral Makes Pakistan Air Force a Formidable Force".
This was said by Air Vice Marshal (retd) Ijaz Mahmood Malik in an interview with Dispatch News Desk (DND) News Agency in connection with remembering heroic action of Pakistan Air Force which gave another historic defeat to Indian Air Force that lost its two fighter jets in a dogfight when Indian Air Force ventured to reenter Pakistani boundaries on the morning of on February 27, 2019.
Air Vice Marshal (retd) Ijaz Mahmood Malik said that Pakistan Air Force (PAF) has (had) an enriched history not only as a professional, discipline and battle-hardened force but with its operational preparedness and combat attributes, it has overpowered its mighty enemy multiple times.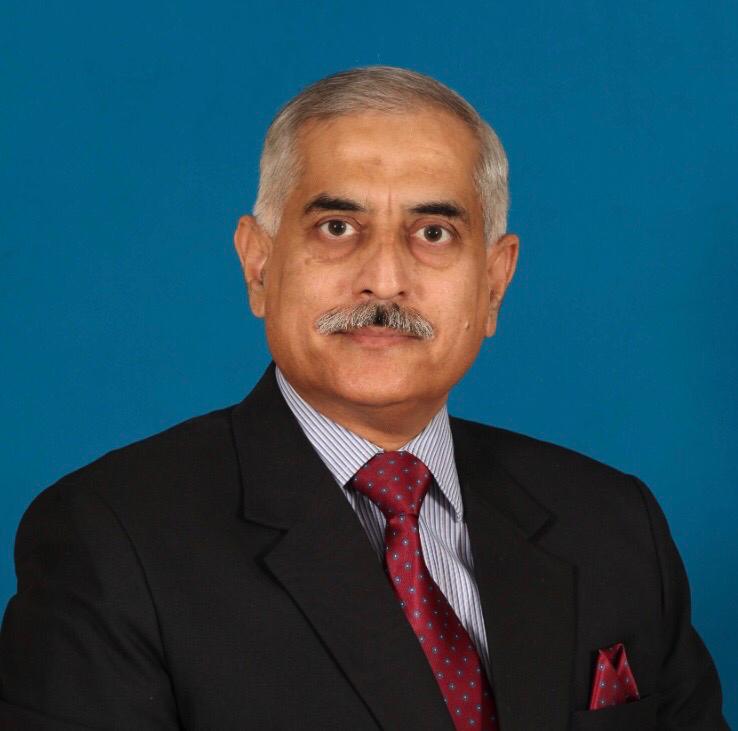 The 27th of February 2019 was a testimonial of the preparedness, alertness and skills that Pakistan Air Force has developed over the years, and now it has become such a formidable force that even an opponent much bigger in size cannot cast an evil eye on Pakistan.
Since 27th February 2020 will mark the first anniversary of the aerial dogfight between Pakistan and India which further strengthened the assertion of PAF's superiority over its arch-rival Indian Air Force (IAF) in terms of professionalism and quality training, the Dispatch News Desk (DND) news agency held a special interview with Air Vice Marshal (retd) Ijaz Mahmood Malik, the recipient of Hilal-e-Imtiaz (Military) & Sitara-e-Imtiaz (Military).
In the interview, the DND sought his opinion about the significance of 27th of February 2019, and also what he thinks that where the Pakistan Air Force stands in its professional sphere especially if a comparison is drawn with the IAF.
The following is the transcript of the interview with Air Vice Marshal (retd) Ijaz Mahmood Malik;
Would you share with us your experience of serving PAF, and also what makes Pakistan Air Force stand atop along with the world's best air forces?
Air Vice Marshal (retd) Ijaz Mahmood Malik: While there could be a lot of high moments to cherish in my career but I think I may not be able to share some of those due to operational reasons. But it would like to share something very important and that is during my interaction with different foreign air forces senior officers and particularly Chiefs of Air Staff from two to three European Countries. They shared with me that the biggest dilemma for them is to motive the people to join the air force and subsequently to keep them motivated to retain them in service. And they were pleasantly surprised to know that the situation in our case is totally reverse where a lot of youngsters they flock through our selection centres whenever there is an induction or recruitment plan as advertised in the newspapers or media to join the air force, and then throughout their service career, there is a very high stage of morale which is essential for any fighting force.
How much significance the 27th of February 2019 has for PAF and its combat history?
Air Vice Marshal (retd) Ijaz Mahmood Malik: Yes this should be remembered as a historic day for our air force and in fact for the entire nation as well. Because it signifies our state of operational readiness and swift response against any aggression. And let me share with your readers that this is not the first time, way back in April 1959 on Eid-ul-Fitr, one engine camera entered Pakistan airspace assuming their side that Muslims would be busy in their religious festival. We scrambled our air defence alert aircraft, and this camera was shot down, its two pilots were captured, and subsequently were released. So this action on the 27th of February 2019, it was actually an action replay of the same misadventure that India did almost 50 years back.
What you think the Indian Air Force must take into account while indulging in a fight with PAF?
Air Vice Marshal (retd) Ijaz Mahmood Malik: The lesson for the Indian air force should be that they should think twice before thinking of any misadventure in Pakistan. As Pakistan Air Force has demonstrated on this day of 27th February that they maintain a very high operational readiness standard. And they would not give any chance to any intruders if they plan to carry out misadventure into Pakistan air space. So they should always factor in the high state of alertness of Pakistan air defence system.
How do you compare PAF with IAF?
Air Vice Marshal (retd) Ijaz Mahmood Malik: When we compare two fighting forces, it's not only the strengths in terms of numbers or the equipment hardware but the most important factor is the training and the operational command or mastery over the sophisticated equipment that any air force has. Pakistan Air Force is in a state of no war no peace, and then for almost three decades. And since the Soviet invasion of Afghanistan, Pakistan Air Force has been into various combats, and our pilots are very well trained in the realistic environment to thwart any such threat. So I think that is one area where Pakistan Air Force has a distinct superiority over our enemy that despite their being more in numbers, the training and the professionalism of Pakistan Air Force is the real advantage which should be factored in by anybody while comparing the two air forces.
Your advice for Pakistan Air Force and how should it prepare itself for a war?
Air Vice Marshal (retd) Ijaz Mahmood Malik: I would say that never underestimate your irrational enemy. The only way to avoid a war is to be prepared for that; highest level of operational alert and swift response in case of any intrusion is our elders' legacy. We must continue to work hard to live up to our reputation and expectations of entire nation.