ISLAMABAD, Pakistan: Further 728 people tested positive for the COVID-19 and 17 lost their lives across Pakistan on August 6, according to the National Command & Operation Centre (NCOC).
In the last 24 hours, 20,461 COVID-19 tests were conducted including 8,723 in Sindh, 7,022 in Punjab, 1,829 in Khyber Pakhtunkhwa, 1,980 in Islamabad Capital Territory (ICT), 478 in Balochistan, 143 in Gilgit-Baltistan, and 286 in Azad Jammu and Kashmir (AJK).
Since February 26 to date, a total of 282,645 people have been infected in Pakistan by the novel virus whereas 6,052 patients have died of it.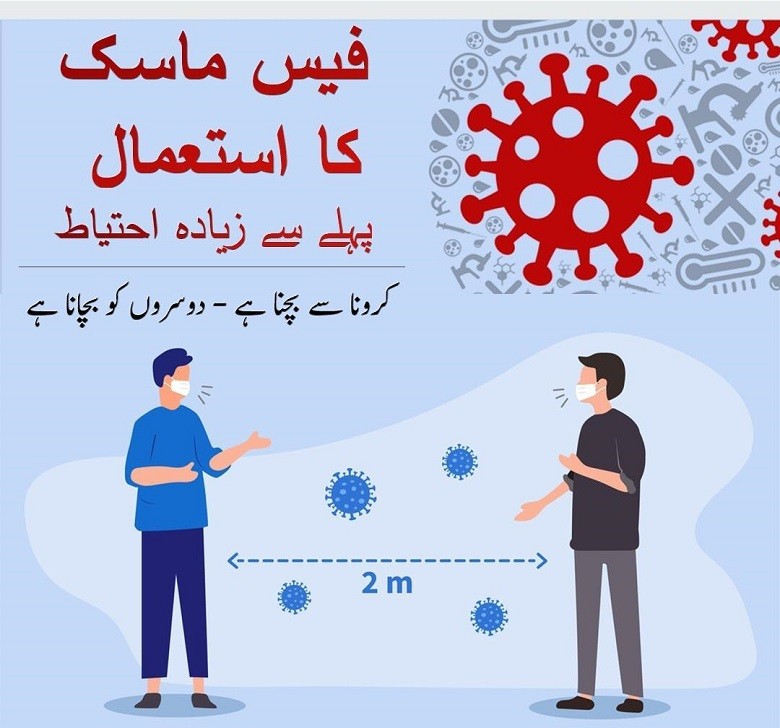 However, a significant number of 258,099 COVID-19 patients have now recovered across Pakistan.
Therefore, as of August 7, the total number of active Coronavirus Cases in Pakistan remains to be 18,494.
So far, 122,759 people have tested positive for COVID-19 in Sindh, 94,040 in Punjab, 34,432 in Khyber Pakhtunkhwa, 15,182 in ICT, 11,821 in Balochistan, 2,287 in Gilgit-Baltistan, and 2,124 in AJK.
In addition, 2,250 COVID-19 patients have died in Sindh, 2,164 in Punjab, 1,219 in Khyber Pakhtunkhwa, 170 in ICT, 137 in Balochistan, 57 in AJK, and 55 in Gilgit-Baltistan.
پاکستان میں کوروناوائرس سےمتاثرہ افراد کی مجموعی تعداد2لاکھ82ہزار645ہوگئی۔۔۔۔وائرس میں مبتلا2 لاکھ 58ہزار99افرادصحت یاب ۔۔۔ملک بھرمیں24گھنٹے کےدوران کوروناوائرس سے مزید17افرادجاں بحق۔۔۔۔ کوروناسےجاں بحق افرادکی مجموعی تعدادچھ ہزار52ہوگئی۔#coronaviruspakistan pic.twitter.com/ESj1a303WF

— PTV News (@PTVNewsOfficial) August 7, 2020