Fuel Average of New Honda CD 70 Dream in Pakistan
The hike in petrol price has alarmed every bike rider to look out for ways to save fuel, even when keeping a few ounces. The downfall of the value of rupees and the increase in prices of petrol has also created a panicked situation for the automobile industry in Pakistan as it directly affects their sales and profit margin. So let's look at Honda CD 70 Dream Fuel Average in detail. Also, check out the new and revised price of the Honda CD 70.
Various motorbike brands are working to increase the fuel average to tackle the situation. This article will discuss the fuel average of the new Honda CD 70 in Pakistan. We will also discuss a few ways to increase the mileage of the Honda CD 70.
Fuel Average of New Honda CD 70
Honda CD 70 is one of the most popular motorbikes in Pakistan. Known as the "Prince of the Road", it comes with unmatching specifications, elegant design, and quality. The powerful engine of CD 70 makes it easier for the rider to run in urban as well as rural areas, making it a number one everyday motorbike choice.
Besides the outstanding performance of the Honda CD 70 CC, it also comes with an exceptional fuel average of 60 kilometres per litre. The overall fuel limit of the Honda CD 70 motorbike is 8.6 litres. Once you have filled your fuel tank up to the fuel limit, you can quickly drive your motorbike for up to 500 kilometres.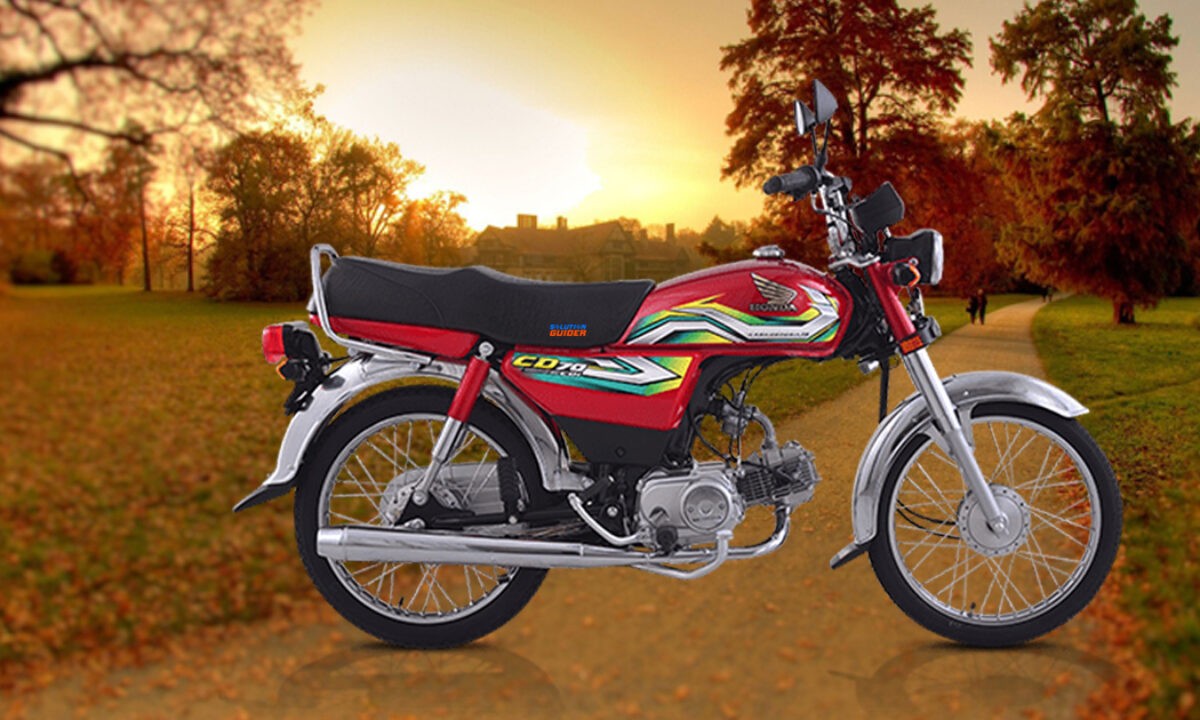 Effective ways to Increase Mileage of Honda CD 70 CC
Mentioned below are some of the tested, approved, and effective methods to increase the mileage of your Honda CD 70.
Carburettor Tuning
Standard carburettor tuning significantly improves the mileage of your motorbike. Because the combustion occurs in the carburettor, a clean and tuned carburettor makes it easier for the combustion process.
Otherwise, much fuel is used only to spark the combustion process as the air and fuel find it hard to mix for the combustion in a jammed carburettor.
Jammed Brake Shoes
The jammed breaks make it difficult for the wheels to move freely. As a result, more than the required fuel is used to move the wheels freely. So, it is recommended to check your brake shoes every other month to increase the mileage of your motorbike.
To check whether your brakes are jammed, shift your bike to neutral and try to move the wheel with your hands. If the wheels are not moving freely, you should contact your mechanic to change your brake shoes.
Conclusion
Honda CD 70 offers the most reliable quality and performance with an efficient fuel average. However, you can still keep an eye on the methods mentioned above to increase the mileage of your Honda CD 70 motorbike.