By Tusbeeha Kamran Cheema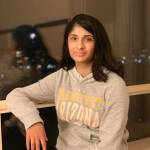 We see tears in their eyes on a daily basis. We see adults and kids dying. We see them in pain. We see bombardment over their homes. But they never gave up, and that they are never dropping. Palestine isn't Palestine anymore. Everything is destroyed. Israel bombed and attacked all of Palestine within the spring of 2021. The war could also be over, but the memories Palestine got here the war, will never go. But why did Palestine and Israel start a war?
Some people find Israel-Palestine conflict within the parameter of non-secular hatred and are of the view that the region along the eastern Mediterranean was divided on the religious base under the empire.
But recent history tells us that the Israel-Palestine conflict started in 1948. Since then, the conflict has been marked as a militarily strong Israel backed by the strong US support on the one hand and a divided Palestinian people without a state of their own on the opposite.
Many Palestinians have lived under Israeli occupation since 1967. The key issue within the conflict is who has the foremost right to manage and sleep in the realm. Palestine is burning down. Their beautiful country is destroyed. Children are dying.
Every tear could be hope. Israel doesn't like us because we are Muslims? Funny how society says, "Don't judge a book by its cover" and so spin and judge a lady by her cover. We people can't try this with one another. And sometimes you've got to trust your shoes over people, a minimum of it comes with a one-year warranty.
We need strength from one another. The geographical region is currently undergoing heavy bombardment by Israel, causing many civilians killed and infrastructural collapse. Palestine people are becoming attacked, but we see the smile on their faces. they need hope because they need Allah.
There is also a bomber over their head, but Allah is over them. we'd like the planet to be friends. we are able to make a higher world. We can't find peace without the various races cohabitation harmonically. We are different, and that's why we want different ideas. We can't just hear and do nothing. The end's not near. we've got to boost our hands and pray for them. I've got all the love in my heart for Palestine and therefore the people. Israel and Palestine should get peace. I hope they will someday stop the war. Everything contains a start and an end. Palestinians have and can take their strength to become independent again. Allah knows they'll pass their test. From the river to the ocean Palestine are free! #FREE FREE PALESTINE