RAWALPINDI, Pakistan: The Managing Director Pakistan Tourism Development Corporation (PTDC) Chaudhry Abdul Ghafoor Khan on Friday said Tajik airline's request for operation of flights from Dushanbe to Islamabad was under consideration.
Talking to a six-member high-level Tajik delegation led by the Head of the Department on Analysis and Foreign Policy Perspectives (Vision) of the Center for Strategic Research Tajikistan Hakim Abdulohi Rahnamo in Rawalpindi, the MD PTDC said for Dushanbe-Islamabad flights, the prime minister's advisor on aviation had already been requested for the support.
Chaudhry Abdul Ghafoor said development of road link and operation of direct flights by national airlines between Pakistan and Central Asian Republics was also essential for increasing tourist flow.
The managing director said visa on arrival facility would be introduced for group tourists for more Countries and investment opportunities/projects for joint venture in Tourism & Hospitality sector of Pakistan would be shared among potential investors of Tajikistan.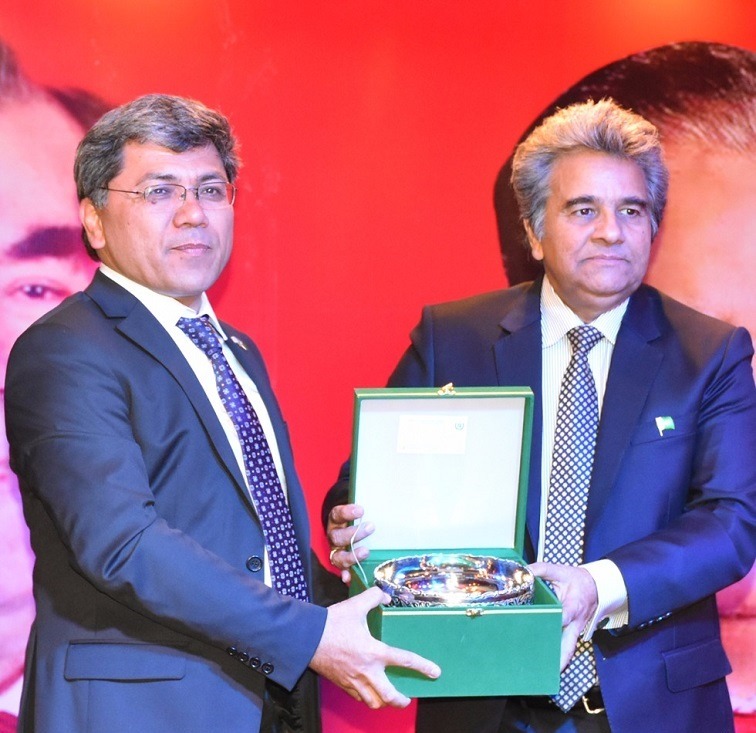 The MD PTDC said Pakistan was completely safe and secure tourism destination for tourists from all over the World. He said they had opened their doors for the tourists from around the World to come and enjoy their hospitality, see and believe that they had the most of nature blessed treasures spread all over Pakistan.
Moreover, he said to foster the process, cooperation among national tourism agencies as well as private sector companies and provincial tourism organizations be encouraged.
Chaudhry Abdul Ghafoor recommended that fully sponsored scholarship opportunities should be offered to youth in undergraduate/graduate degree in tourism and hospitality, and Central Asian Countries help Pakistan in removal of negative travel advisories issued by Western Media.
The Head of Tajik delegation Hakim Abdulohi Rahnamo said entering in to agreement on tourism cooperation would definitely increase tourist flow between the two brotherly Countries.
Hakim Abdulohi Rahnamo said since its independence in 1991, Tajikistan had developed its tourist industry within a span of only five years. He said the Tajikistan government would offer sponsored training programs in the tourism sector for youth. The said road link and flights would ensure increased flow to both the Countries.
The Tajik ambassador to Pakistan Sherali Jonono – who was also part of the delegation – said in order to strengthen the tourism relations between Pakistan and Tajikistan, establishment of a working group on tourism was already under consideration. He said once names of the members were nominated by Pakistan, the working group would start functioning.
Sherali Jonono said PTDC and Tajikistan's National Tourism Institutes could sign an agreement on cooperation in tourism sector which would help boosting tourism of both Countries.
Other members of Tajik delegation included the Head of the Department on Social Sciences Problem Studies Of the Center for Strategic Research Kurbonov Abdurahmon Sherovich, the Representative of the Ministry of Foreign Affairs of Tajikistan Abdurahmonov Marufjon, the Deputy Director of the Institute of Economics and Demography of the Academy of Sciences Mirsaidov Abror and the Media Executive from National Information Agency of Tajikistan Akbarov Akramhoja.