MONITORING DESK: As many 176 passengers including 11 Ukrainians were killed when a Ukrainian airliner crashed near the Iranian Capital Tehran on Wednesday.
Victims including 82 Iranians and 63 Canadians while crew members were Ukrainians. The Ukraine International Airlines (UIA) flight PS752 – the Boeing 737-800NG – was enroute to Kyiv from Tehran when it crashed near Parand, a Suburb southwest of the Iranian Capital.
The crash occurred shortly the airliner took off from the Imam Khomeini International Airport in Tehran.
Meanwhile, the National Security and Defense Council of Ukraine (NSDC) said that there were 11 Ukrainian citizens aboard the UIA plane.
"According to operational information, on board the Boeing 737 of PS 752 flight of Ukrainian International Airlines, which crashed after leaving Imam Khomeini Airport in Tehran, there were two Ukrainian citizens and nine crew members – also Ukrainian citizens," the press service of the NSDC said on Facebook.
The majority of the deceased passengers was Iranians while citizens from Germany and Canada were also among the dead.
Here's a look at the #PS752 crash scene in Tehran.

The Ukranian airplane was a Boeing 737-800 pic.twitter.com/C0pg8kwXEQ#IranAttacks #Iran #IranVsUS

— Shrimeshth Sharma (@Shrimeshth) January 8, 2020

"Photos on social media platforms suggest the chances of survivals of all passengers onboard are rear because debris of aircraft are found into small pieces. More photos coming in Iranian media showed that debris of flight are spread all over an area of 1 Km and this usually happens if aircraft is blown up in sky before losing altitude," said a former engineer of Civil Aviation when asked by DND News Agency to comment. However, he said that it would take several months or even years to determine real reason of this disaster.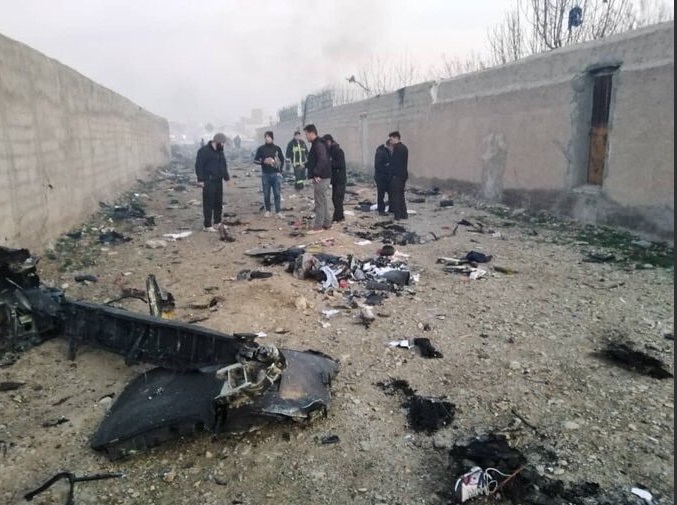 Unconfirmed information claimed that flight track abruptly stop at high altitude and a ball of fire was seen in sky before this ball went down to ground. Unconfirmed information suggest that Flight #PS752 caught fire or was hit before it lost altitude.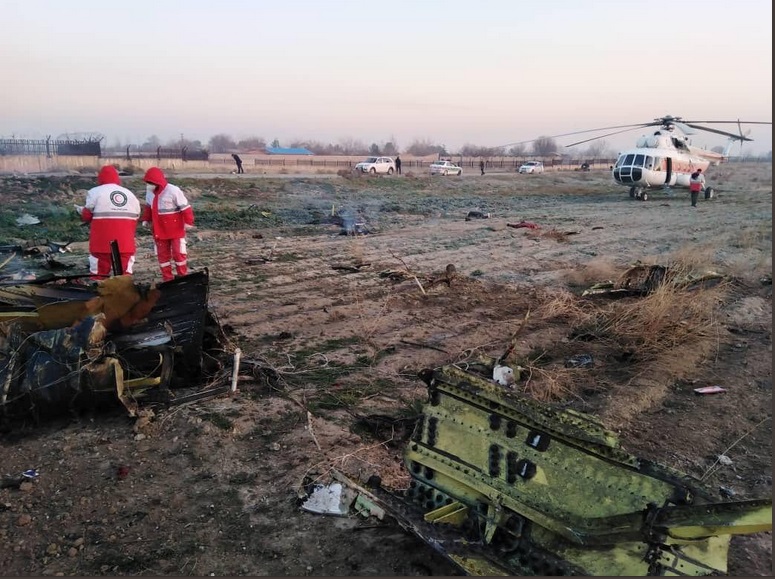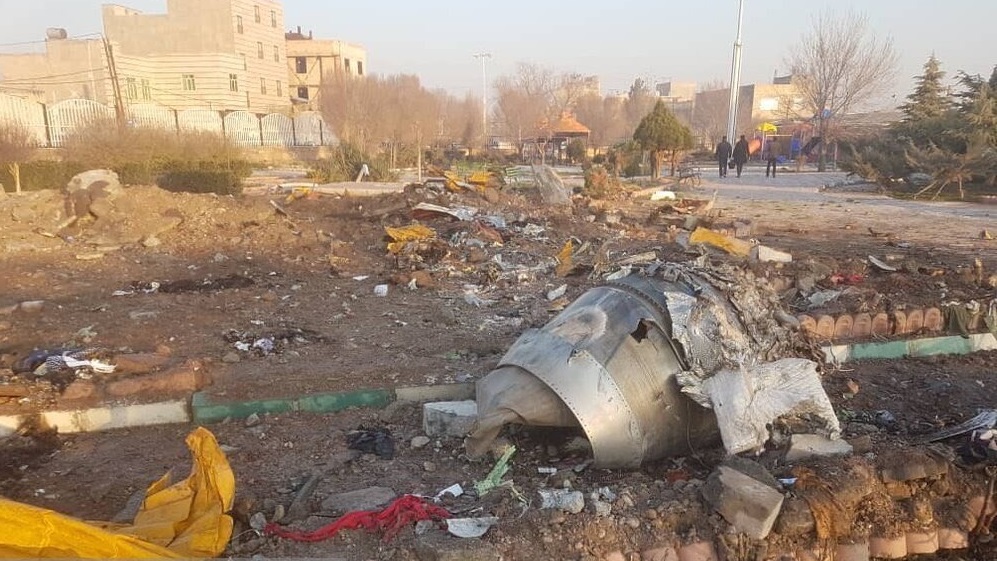 نخستین ویدئو از سقوط هواپیمای اوکراینی اطراف شهریار pic.twitter.com/M3bZiLLryQ

— خبرگزاری ایسنا (@isna_farsi) January 8, 2020
According to Flighradar24 flight tracker, the Ukraine International Airline Flight 752 was scheduled to take off at 5:15 am Tehran time heading to Boryspil International Airport in the Ukrainian Capital of Kyiv.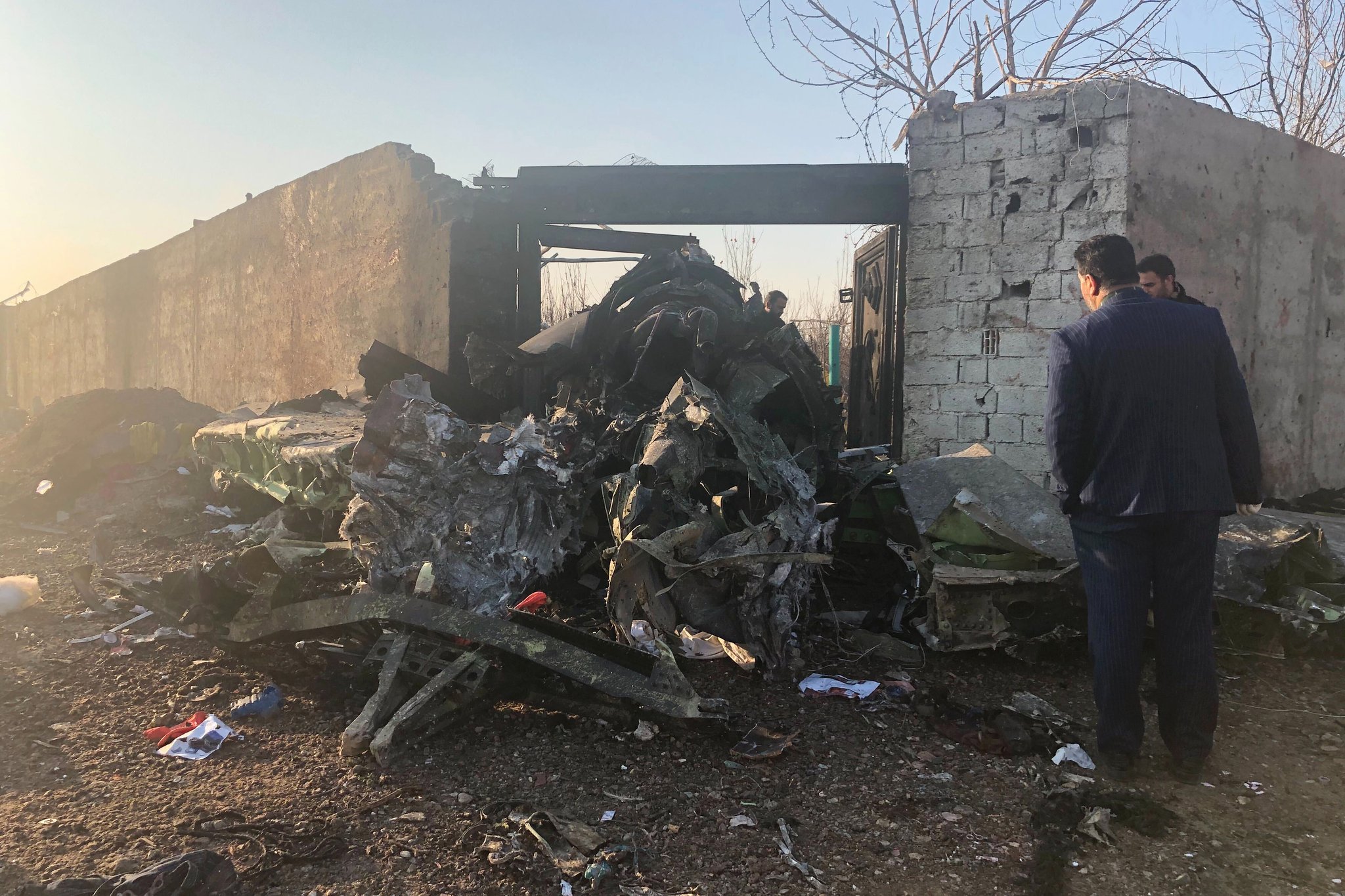 Press TV of Iran while citing Civil Aviation officials said that after taking off from Imam Khomeini international airport Flight #PS752 of Ukraine International Airlines crashed between Parand and Shahriar.
Aircraft of Flight #PS752 of Ukraine International Airlines which was crashed was leased from Varangian Leasing Ferried BFI-KEF-KBP 19-20 Jul 2016. Manufacturer Serial Number (MSN) was 38124. Line Number was 5977. Aircraft Type was Boeing 737-800 and flying record age was 3.6 Years.
We are following reports that a Ukrainian 737-800 has crashed shortly after takeoff from Tehran. #PS752 departed Tehran at 02:42UTC. Last ADS-B data received at 02:44UTC. https://t.co/qXWHUPGDTu pic.twitter.com/vuAi6TOqTp

— Flightradar24 (@flightradar24) January 8, 2020
❗Очевидцы опубликовали в сеть видео первых минут после крушения украинского Boeing-737. На кадрах видно, что повсюду лежат горящие обломки воздушного судна: https://t.co/27dxpnef91 pic.twitter.com/LDc5hHUV2T

— Пятый канал Новости (@5tv) January 8, 2020