Yasir Shah is just two wickets away of registering a new world record of getting fastest 200 Test wickets in his name.
The 32-year-old leg spinner Yasir Shah on the first day of third Test against New Zealand at Abu Dhabi on Monday picked up three wickets. With three more wickets, his total number of Test wickets has now reached 198.
For Pakistan vs New Zealand third Test match Live Streaming; Click below links,
If Yasir Shah takes two more wickets in his ongoing 33rd Test match or even in his 34th and 35th Tests, he will break the record of Australia's Clarrie Grimmett who reached that landmark in his 36th Tests 82 years ago.
Clarrie Grimmett did that against South Africa at Johannesburg on February 15, 1936.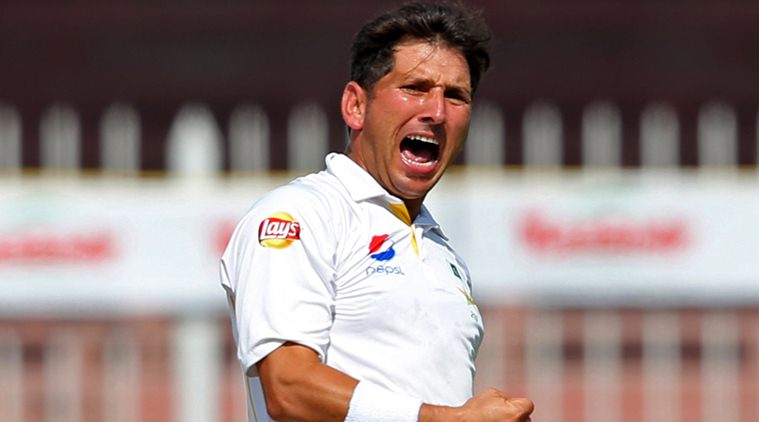 Prior to his 33rd Test match, Yasir Shah had taken 195 wickets with an average of 28.23. In his Test Career, he has so far taken 10 wickets in a match thrice and 16 five-wicket hauls.
Meanwhile, the Minister for Information and Broadcasting Fawad Chaudhry in a twitter message on Tuesday said that all records are made to be broken but breaking a 100-year-old record is something special.
Fawad Chaudhry said that the entire nation is waiting for Yasir Shah's record. He said that it would a milestone for Yasir Shah as well as for Pakistan Cricket.
ویسے تو تمام ریکارڈ ہی اہم ہوتے ہیں مگر جب سو سال پرانا ریکارڈ ٹوٹے تو کیا ہی بات ہے پوری قوم یاسر شاہ کے ریکارڈ کا انتظار کر رہی ہے یہ پاکستان کرکٹ اور یاسر دونوں کیلئے ایک سنگ میل ہے۔۔#fingerscrossed #PakVsNZ

— Ch Fawad Hussain (@fawadchaudhry) December 4, 2018
It is worth noting that New Zealand will resume its first innings today at 229 for seven with BJ Watling and William Somerville on the crease.
Earlier yesterday, the New Zealand Captain Kane Williamson struck the highest 89 score before losing his wicket to Hasan Ali. Yasir Shah took three wickets, Bilal Asif took two while Hasan Ali and the debutant Shaheen Shah Afridi also grabbed one wicket each.