ISLAMABAD, Pakistan: The Federal Minister for Science and Technology Fawad Chaudhary on Wednesday said their effort had remained to transform Pakistan into a manufacturing economy by promoting the logo of 'Made in Pakistan'.
While addressing a Press Conference flanked by other Federal Cabinet Members apprising the media about the government's two years' performance in Islamabad, Fawad Chaudhry said Pakistan had become one of the major exporters of Personal Protective Equipment (PPE) in a matter of six months.
The Minister said currently Pakistan was producing 250 ventilators every month and that capacity would be enhanced to 700 in order to enable Pakistan to become one of the few Countries exporting the sophisticated machine.
Fawad Chaudhry said his Ministry had also set targets for the year 2020-21 which included the development of agricultural farms on modern lines.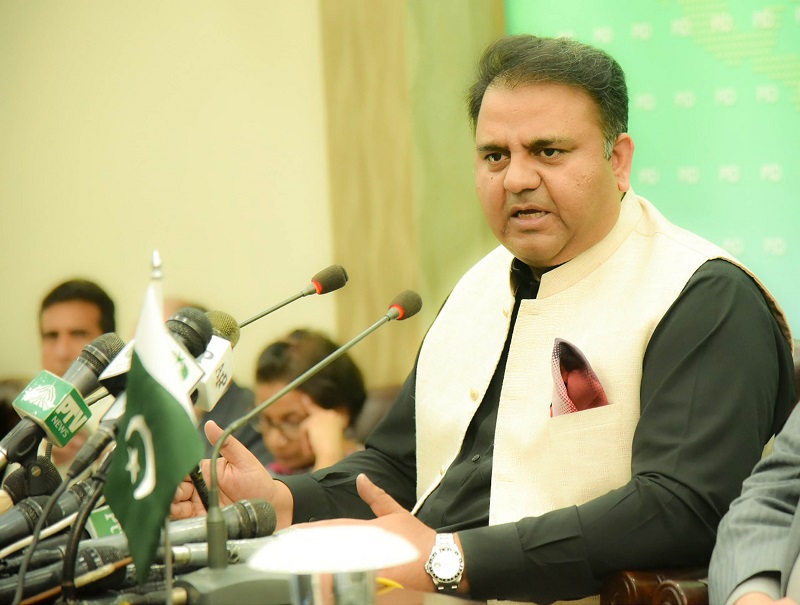 The Science and Technology Minister said their plan was to establish 500 technology farms and promote non-conventional crops to enhance agricultural exports.
The Minister said their target was to establish a Special Economic Zone (SEZ) for Electromagnetic Industry in Sialkot. He said Pakistan would start producing more sophisticated machines such as the one used in dialysis in 2020.
Fawad Chaudhry further said their target was also to enhance Pakistan's exports of surgical items to US$ 2 billion in one year's time.
In addition, he said they had also envisaged a project to ensure the domestic production of agriculture machinery.
The Minister said they also plan to bolster the production of different kinds of Chemicals in the Country to save the Foreign Exchange currently being spent on their import.