By Shazia Anwer Cheema
Foreign Minister Pakistan Shah Mahmood Qureshi believes some powers desire to keep the sword of Financial Action Task Force (FATF) hanging over Pakistan therefore Pakistan is still on Grey List.
In his statement that Qureshi released after the decision of FATF to keep Pakistan in Grey List, he said that decision is raising doubts over the functioning of the global terror financing watchdog.
Foreign Minister Qureshi said it had to be determined whether the FATF was a technical forum or a political one.
Meanwhile, I read several news items and articles in Pakistani Media that FATF is a political Instrument having dual standards and Diplomacy of Duplicity. Such news items indicate that Switzerland has been a safe haven for Black / Laundered money for ages while Afghanistan is a land of money laundering but no action has been taken against such countries and 73 countries have no Anti Money Laundering laws while 26 countries allow all laundered money without question.
Statements and news items questioning FATF authorities publishing in Pakistan media can be a perfect move for domestic consumption but for people like me who live abroad, such moves are counter-productive and can create more problems than helping us.
I accept 73 countries have no Anti Money Laundering laws but Pakistan has it and we decide to become a part of FATF and we decide to follow its rules and instructions. There is no doubt Pakistan had implemented 26 out of 27 action plans provided by FATF and significant progress had been made on the 27th one. However, FATF believes Pakistan should continue to work to address its strategically important Anti-Money Laundering and Counter Financing of Terrorism (AML/CFT) deficiencies and must do more including enhancing international cooperation by amending the Mutual Legal Assistance (MLA) LAW.
The list has more five important demands of FATF that we have to follow if we wish to come out of Grey List. The list is a lengthy but more sensitive issue for Pakistan is the "on-ground verification process". The list indicates there is no way out for Pakistan from the situation in near future.  What FAFT doing with Pakistan is a part of any political agenda or not, is an arguable issue but one thing is clear that Pakistani living abroad who want to send or receive money from Pakistan have to go through an exceptionally long process and they will remain to face the situation unless Pakistan follows all instructions of FATF and come out of the Grey List. Like me, thousands of students are studying abroad and they usually need urgent financial help from their families living in Pakistan. Receiving even 100 euros from Pakistan is a long process. If you are facing an urgent need for money for health purposes or for educational requirements, overseas Pakistani students have to go through a long way. If you are earning and want to send remittance to your family, it is also under unseen and unannounced scrutiny.
Federal Minister Hammad Azhar while addressing a Press Conference (on February 26, 2021) was confident that Pakistan had fulfilled 90 percent requirements of FATF and previous governments did not follow FATF seriously and this government is serious to chart what is needed to satisfied FATF. It is not a matter of 90 percent or 99 percent rather we have to fulfill the 100 percent requirements of FATF. Sometimes it looks that government releases statements that may be useful requirements of domestic politics but may create problems internationally. Many statements of our politicians have been taken by European media against EU countries and our GSP Plus status is also in danger now. Moreover, such statements can antagonize the population of EU countries and their conduct may not be as friendly as it is today. Who likes that her or his country's name is published in a bad manner in a foreign country?
European Commission (trade) indicates on its official data that the EU is Pakistan's second most important trading partner, accounting for 14.3% of Pakistan's total trade in 2020 and absorbing 28% of Pakistan's total exports. In 2020, Pakistan was the EU's 42nd largest trading partner in goods accounting for 0.3% of EU trade, and Pakistani exports to the EU are dominated by textiles and clothing, accounting for 75.2% of Pakistan's total exports to the EU in 2020.
From 2010 to 2020, EU27 imports from Pakistan have almost doubled from €3 072 to €5 537 million. The growth of imports from Pakistan has been particularly fast since the award of GSP+ (€5 515 million in 2014).
As a Pakistani living abroad I ask myself that should we take the risk to annoy our foreign buyers by giving statements that can easily be avoided?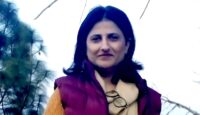 Note: The writer Shazia Cheema is an analyst writing for national and international media outlets. She did her MA in Cognitive Semiotics from Aarhus University Denmark and is currently registered as a Ph.D. Scholar of Semiotics and Philosophy of Communication at Charles University Prague. She can be reached at her: Twitter @ShaziaAnwerCh  Email: shaziaanwer@yahoo.com