ISLAMABAD, Pakistan: The Federal Health Minister Aamer Mehmood Kiani has said that in line with the vision of Prime Minister Imran Khan, we are moving on fast track to improve health facilities for the masses.
While speaking during his surprise visit of Pakistan Institute of Medical Sciences (PIMS) in Islamabad on Saturday, the minister said that special attention is being paid to improving patient care in two major hospitals of Islamabad that are catering to bulk of patients not only from Islamabad but other areas of the Country contiguous to the Federal Capital.
Kiani said that He we will make PIMS a model hospital and revamp the service and pay structure of doctors, nurses and paramedical staff. He said that government will increase the funds and human resource for improvement of patients care.
During his visit, the minister went round the Opd, Emergency Ward, Cardiac Center, Orthopedic Nephrology and other departments at PIMS and appreciated the recent improvements done in the hospital.
The minister was given a detailed presentation on projects and budget of PIMS by the Executive Director PIMS Raja Amjad Mehmood.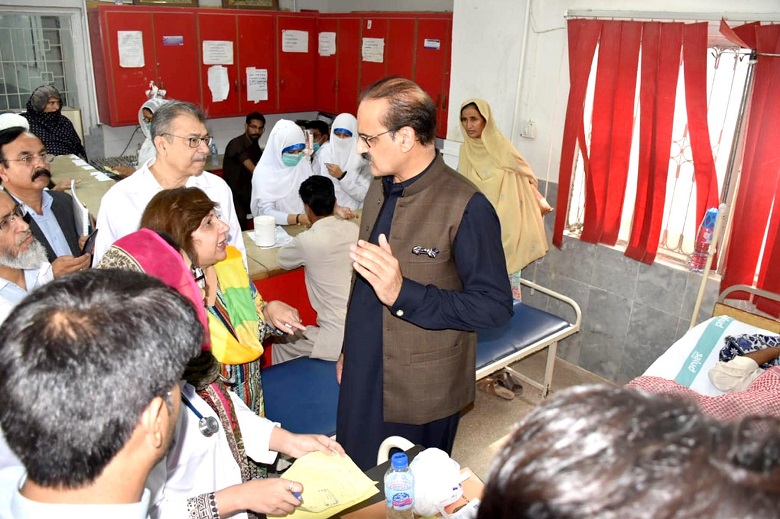 Later the minister visited Polyclinic Hospital and went round emergency, gynae and children's ward.
Aamer Kiani directed that no effort be spared in providing best possible treatment to the patients adding that there will be zero tolerance for negligence in this regard.
The minister visited vaccination Centre of Polyclinic to monitor the immunization of children and mothers at the facility. He directed that all children of eligible age must be vaccinated to prevent them against deadly diseases.
The health minister said that the government of Prime Minister Imran Khan is paying special attention to the health of mother and child.