ISLAMABAD, Pakistan: The Federal Minister for National Food Security and Research Syed Fakhar Imam has said that Pakistan attaches great value to developing relations with Denmark and efforts will be made to enhance the relationship between the two Countries even further.
In a meeting with the Danish Ambassador to Pakistan Lis Rosenholm in Islamabad on Wednesday, the minister said that Denmark and Pakistan can have an ideal relationship in the future as Pakistan needs Foreign Direct Investments (FDIs) and Denmark needs investment opportunities.
The minister stressed upon the importance of technological advancements, genetic engineering, and research in Pakistan to reach its full potential.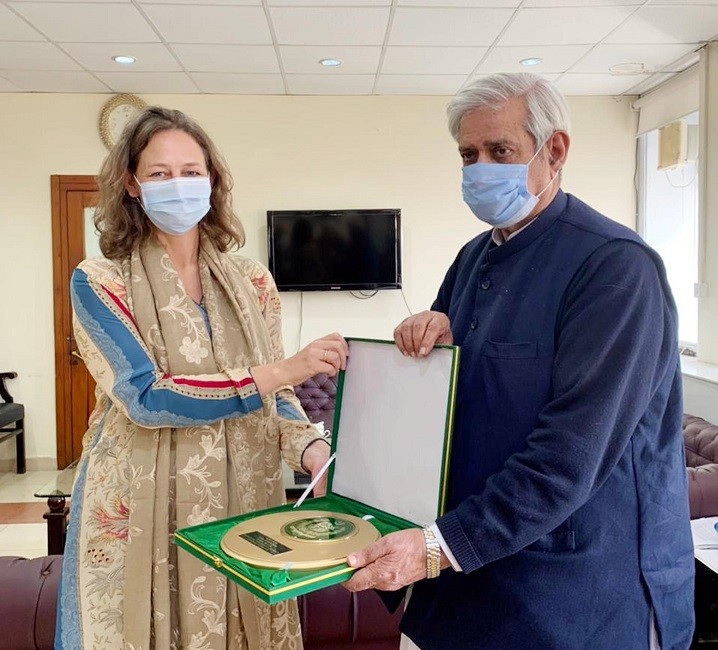 The Danish ambassador recognized the significance of the research, especially in the Agriculture Sector.
The ambassador suggested value addition in the Dairy Sector as Pakistan has great potential and productivity. She also recognized the issue of milk wastage and showed enthusiasm towards Denmark's investing in cold storage in Pakistan.
Furthermore, the two dignitaries discussed student exchanges in universities and vocational training institutes.
The student exchange programs are limited and it was decided that they need to be expanded.
Both dignitaries were certain that this would help strengthen the relationship between Denmark and Pakistan further.