By Ulvi Ahmedli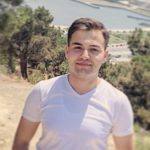 Uzbekistan focused on domestic security of the state. This tightened security followed the isolationist approach during Islam Karimov's presidency. This approach led to restricted relations with neighbours and low foreign investment on Uzbekistan economy but after his death in 2016, Uzbek government adopted a new approach. On the contrary, Shavkat Mirziyoyev is a person who decided to do far-reaching reforms and to increase people's welfare.
His political course vows new changes in foreign and internal policy. Bringing freedom and solving economic and social problems remain in center of his politics. Attracting foreign investment, fighting corruption and making financial reforms associated with the name of Mirziyoyev. He also increased open meetings of officials with ordinary people. The new President of Uzbekistan started a new page in the country, and now he appears more active by holding meetings and launching new projects.
New face of Uzbekistan
On 14 December 2016, Shavkat Mirziyoyev swore as a president of Uzbekistan and launched new reforms and followed the opposite line to Karimov's legacy. Extensive reforms and active foreign policy genuinely describe his political course. Unlike his predecessor, he tends to pursue transparency in politics.
"We want to build a prosperous and democratic state, trusted and respected by its people and the international community," Mirziyoyev stated. During his presidency, he has been focusing on economic opportunity, employment, growth, education and welfare.
Mirziyoyev started to change the economic system of the country. Diversification of trade routes and finding new markets, developing relations with Central Asia, establishing democracy, solving economic social problems include Mirziyoyev's main political directions.
It is time to transform Uzbekistan into modern systems. If you decide to attempt the removal of isolationism, you should follow the global requirements, believes Mirziyoyev who has taken a step on this way and his Presidency can be analyzed in the frame of modernization of Uzbekistan
Uzbekistan economy needs investment for development. Investment for infrastructure construction and modernization of industry can boost Uzbek economy. Reforms on justice and rule of law which leads transparent rule and attract foreign investment are needed for the development of the country. Investments cause economic development and this development leads to economic well-being.
Transparent rule
After the elections, Mirziyoyev started reforms for fighting corruption and enhancing transparency within "Five Point Development Strategy Plan". The plan embraces social construction, liberalizing economy, enhancing rule of law, improving security.
One of his first acts as a President to establishing opportunity to file online complaints and report problems. This system expanded to all ministries and lead officials to interact with citizens.
One of the main specialty of Mirziyoyev is being open to people. He ordered officials not to sit their offices but to meet with citizens and listen to their problems. According to reports, President fired 562 people in Ministry of Finance, fined city mayor over insulting a citizen.
Mirziyoyev took a furious stance on corruption in Justice Ministry. Uzbek President launched an investigation on former General Prosecutor Rashid Kadyrov. In the result of investigations, Kadyrov was sentenced to 10 years. During the investigation, many people linked to the issue were detained in Kadyrov's case.
Economic transformation
Mirziyoyev rejected the isolationist approach of late Islam Karimov and started to boost relations with foreign countries. Uzbekistan is a landlocked country in Central Asia which demands not to rely on one specific economic route.
Mirziyoyev started to attract foreign investments to his country. In 2019, Uzbekistan expects 3000 projects. Reforms in currency and financial sector make the country open for foreign investors.
After one year from his presidency, Shavkat Mirziyoyev visited Europe for searching for investment agreements. At the beginning of 2018, Mirziyoyev visited Europe and met firstly with France's President Emmanuel Macron. In the result of the meeting, the deal worth $5bn agreed between sides.
The second direction of European trip was Germany and Shavkat Mirziyoyev met with German Chancellor Angela Merkel. They agreed to sign a contract worth $4 bn.
On March 2019, Uzbekistan and UAE signed an agreement worth $10 bn. The agreement was reached between Shavkat Mirziyoyev and Sheikh Mohammed bin Zayed Al Nahyan in the Qasr Al-Vatan Palace in Abu Dhabi.
South Korea and Uzbekistan signed a deal worth $12 bn. On 29 May 2019, he reached an agreement with Russian PM over $13 bn worth investment project.
In Uzbekistan's trade sector, Turkey has a special position. According to statistics, Turkey is the fourth largest importer from Uzbekistan and 5th larger exporter, generally $1.49 bn worth trade relations. In 2019, Uzbekistan trucks acquired visa-free for Turkey.
Increase in tourism is one of the main priorities in economic development. Uzbekistan received near 2.5 million tourists in 2017 and 2.9 million tourists during 9 months of 2018 near. In 2018, 17 countries obtained visa-free to Uzbekistan, E-visas were introduced to foreign citizens.
Regional Affairs
It needs to pay attention to security, which boosts investment environment of the state. If the security and stability is there then investment flow will continue. In this regard, relations with neighbouring countries have special importance.
Mirziyoyev started to open country's doors to all neighbours, which augmented interaction of people.
Uzbekistan faces terrorism threat from Afghanistan where Al-Qaeda and Taliban are acting.
For maintaining stability, cooperation on counter-terrorism with neighbour states is needed. In this regard, Pakistan can be considered one of the main partners which have experience on this issue. Common specialties with Pakistan and Turkey led Uzbekistan to join military drills.
In April 2019, Uzbekistan started six-day military drills together with Pakistan and Turkey. The military training is concluded with simulating fight against terrorism.
The border problem remains most irritant in the relations between Kyrgyzstan and Uzbekistan. Mirziyoyev decided to use soft policy on this. In September, 2017, Shavkat Mirziyoyev visited Bishkek and called the president as a friend. This type of attitude of leaders will also affect the relations among nations.
First Uzbekistan-Kazakhstan Interregional Cooperation Forum was held in 2018. The two governments set to increase trade turnover. They also together launched a joint visa program this year.
In the result of effective cooperation, trade with Central Asian countries increased by 54% last year.
Social welfare
The flow of investment and trade talks come from different directions which can be understood within Mirziyoyev's multi-vectoral policy.
Shavkat Mirziyoyev banned child labour and forced cotton picking. Students, health and education workers didn't attend cotton-picking after his presidency. Apart from this, the cost of hand-picked cotton raised and stimulated people to join voluntarily.
According to Trading Economics charts, unemployment in Uzbekistan declined to 6.9% in 2018, which was 7.5% in 2016.
All action made by Mirziyoyev has strict results like declining poverty year by year. According to statistics, the poverty rate declined from 33 percent in 2004 to 12.8 in 2017. According to Asian Development Bank statistics, Uzbekistan has 11.4% poverty in 2018.
Conclusion
The star of Mirziyoyev shined from Central Asia rapidly. President of Uzbekistan Shavkat Mirziyoyev has been selected as "Asian of the Year" for 2018 by the Asia Journalist Association (AJA).
Landlocked Central Asian country Uzbekistan has low-level financial resources but a high need for economic development exists. The best way to improve country's economy in such circumstances is to attract investment. But, there is a special point that investments have to come from different players. Mirziyoyev sets to gain financial assistance from regional and global economic powers.
For achieving this goal, Mirziyoyev determined to increase country's positive image. Reforming in democratic institutions is intended to realize this plan. Existence of rule of law, transparency and security is needed for ensuring investments in the country.
For the stability and security, economy is also main tool nowadays. Increasing relations with neighbour states can work for maintaining stability in Uzbekistan.
Mirziyoyev gained success on foreign relations and economic collaboration, he is also successful to combat corruption and maintaining freedom, but there are lots of works to do. Now, the main task for him is to develop the economy. Although Uzbek president signed agreements with foreign states worth dozens billion dollars during this year, but it is just a beginning, it is needed to implement planned projects. Most scholars have positive forecasting on Uzbekistan's development.
Disclaimer:
The views and opinions expressed in this article/Opinion/Comment are those of the author and do not necessarily reflect the official policy or position of the Dispatch News Desk (DND). Assumptions made within the analysis are not reflective of the position of Dispatch News Desk.