ISLAMABAD, Pakistan: The Prime Minister's Special Assistant on National Health Services Dr Zafar Mirza on Friday rejected the impression that the health budget had been reduced, and said the health spending would be tripled in first two year-tenure of the Pakistan Tehreek-e-Insaf (PTI) government.
While address a News Conference in Islamabad, Dr Zafar Mirza clarified that the revenue collected from the federal excise duty on tobacco products and frizzy drinks would also be spent on the health sector.
Zafar Mirza said special emphasis was being given to bring improvement in the public sector hospitals. He said the people would see visible change in the hospitals of the federal capital very soon.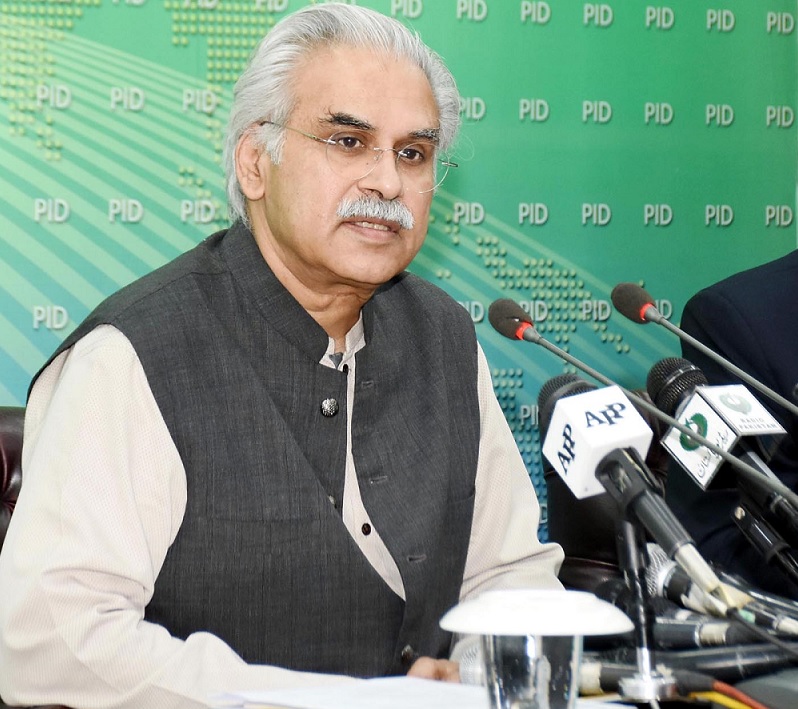 The special assistant on health said the Sehat Sahulat Programme would be expanded to all districts of the Country in two years' time. He said at present, poor people of 43 districts were benefiting from the health insurance scheme.
Dr Zafar Mirza said though the Sindh government had not joined the Sehat Sahulat Programme but they had started the scheme in Tharparkar district as per the commitment of Prime Minister Imran Khan.
Similarly, he added the scheme had been started in the tribal districts and the distribution of health cards would gain momentum in the next few months after the conduct of elections there. He said 280 private hospitals were on their list from where the holders of Sehat Sahulat Card could get medical treatment.
Zafar Mirza said Prime Minister Imran Khan had also decided to provide Sehat Sahulat Cards to all the disabled people. He said a programme to that effect would be framed by August 10 and then the prime minister would himself launch the programme. He said their vision was that all people had access to the health insurance scheme, and that would not remain confined to the poor segments of the society.
وزیراعظم کے معاون خصوصی برائے صحت ڈاکٹر ظفر مرزا کی نیوز کانفرنس
عام شہریوں کو صحت کی بہترین سہولیات فراہم کرنا حکومت کی اولین ترجیح ہے۔۔۔عوام کو بہترین طبی سہولیات دینے کیلئے اقدامات کیے جا رہے ہیں۔۔۔ pic.twitter.com/FoyHY8uTbJ

— PTV News (@PTVNewsOfficial) July 5, 2019