By Agha Iqrar Haroon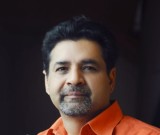 Since January 2020 when the Acting Assistant Secretary of State for South and Central Asian Affairs Alice Wells started criticizing China Pakistan Economic Corridor (CPEC), it was evidently obverted fact that India is not the only player working against CPEC
Alas Ambassador Alice Wells in her observations against CPEC added same allegations those had come out through the statements of important politicians including the Federal Ministers like Murad Saeed and Sheikh Rasheed who in past raised doubts about the project and raised allegations of corruption in CPEC projects.
In a joint press conference on Saturday November 14, 2020, Director General Inter-Service Public Relations (ISPR) of Pakistan Armed forces Maj Gen Babar Iftikhar and Foreign Minister Shah Mahmood Qurashi shared revealing information that India raised a militia of 700 persons to undertake terrorism in Balochistan to sabotage CPEC. They also indicated that a commission comprising 24 members was created by India which included 10 RAW operatives. US$ 60 million were dedicated to this force to destabilize CPEC. These were not new information for this writer but these were the first time shared with the nation by two very responsible authorities of the country.
Now we know categorically that India has planned well to disrupt CPEC and this categorical state of affairs raises certain pertinent questions.
Do we (Pakistan) have any counter plan or a group of intellectuals, writers, thinkers, academia, propagandists, journalists, and practitioners to mitigate Indian propaganda campaign?
Our CPEC Authority is defunct and has been under the clouds of controversies. Who is intelligent? We or our enemy?
CPEC is a ping pong game in Pakistan since it was launched. The then opposition (now government) blamed kickbacks in projects while the then government of PMLN rejected such allegations. Early harvest was achieved under clouds but unfounded allegations raised by important members of PTI including Federal Ministers Murad Saeed and Sheikh Rasheed Ahmed provided enough material to Ambassador Alice Wells and who in her allegations and criticism always cited claims of PTI ministers.
On January 22, 2020, the Chinese Embassy in Islamabad had to come forward and strongly objected to the statement of Ambassador Alice Wells and responding to a question regarding the statement of Ambassador Alice Wells of January 21, 2020, in which she claimed that there was no transparency in CPEC projects, Chinese Embassy said that China strongly opposes US interferes into China-Pakistan relations and the CPEC.
Business Recorder on January 4, 2020, reported that the government decided to hire an international consultant/firm to scrutinize the financial and technical design of Pakistan Railways' Main Line (ML-1) project, worth around $9.23 billion, under the China-Pakistan Economic Corridor (CPEC).
The News on February 9, 2019, reported that the Minister for Communications Murad Saeed accused former federal planning and development minister Ahsan Iqbal of receiving up to Rs70 billion commission in the Multan-Sukkur motorway project.
Such controversial statements coming from official channels had been hampering the credibility of the project in past. Forget what has happened in past to this very important and crucial project of Pakistan. The time is crucial and important institutions, political parties and stakeholders should sit together and find a solution to save this important project from facing further disasters because arch-rival and ruthless enemy (India) is investing huge resources to sabotage this project.
The most important way-out from this unpleasant situation is to make the defunct CPEC Authority operational without further delay. CPEC Authority is officially a non-entity and such situation is, of course, helping enemies to dent this project.
The New Ambassador of China has already arrived in Pakistan and it is understood that China needs this project to move forward because CPEC is the flagship for the Chinese philosophy of the 21st century of economic development which is popularly known as the Belt and Road Initiative.
We must not forget that China is a major investor and stakeholder of CPEC and can look forward to different options within this region to move forward. Regional development experts understand that investors do not wish to work where they feel a bottleneck situation or face adverse circumstances.
Though we have data and facts that India is trying to sabotage CPEC, we are still in a state of slumber and moving at a snail-like pace to make CPEC a success.
Disclaimer:
The views and opinions expressed in this article/Opinion/Comment are those of the author and do not necessarily reflect the official policy or position of the Dispatch News Desk (DND). Assumptions made within the analysis are not reflective of the position of Dispatch News Desk.