RAWALPINDI, Pakistan: The Federal Minister for Defence Khurram Dastgir Khan on Thursday emphasized on the need to explore areas of cooperation between Pakistan and Italy in the field of joint defence production.
In a meeting with the Italian ambassador to Pakistan Stefano Pontecorvo in his office at Ministry of Defence in Rawalpindi, the minister said Pakistan attached great importance to its relations with Republic of Italy and wanted to further enhance defence collaboration in different fields.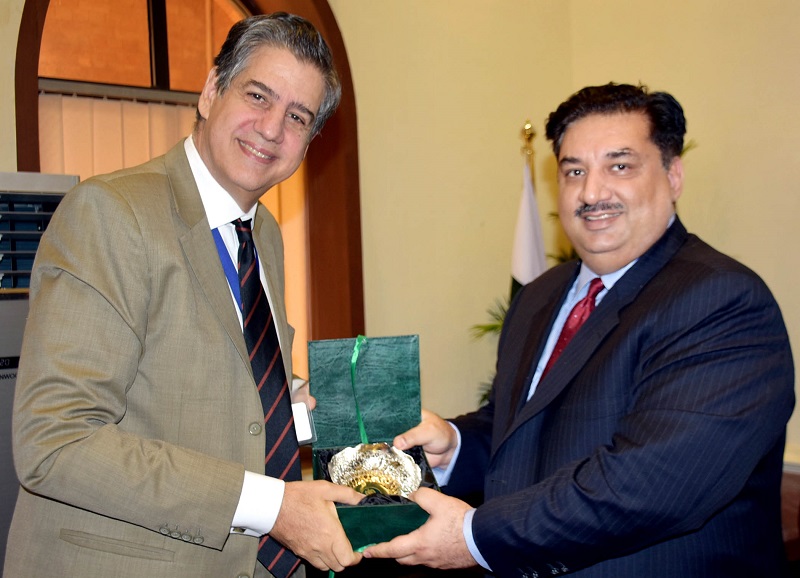 The minister also mentioned that exchange military training could be mutually beneficial as being part of North Atlantic Treaty Organization (NATO), Italian armed forces had valuable military exposure while Pakistan's armed forces, who were fighting the war on terror, had rich experience in counter terrorism operations.
Khurram Dastgir conveyed gratitude to the Italian ambassador for facilitating provision of military equipment to Pakistan Air Force (PAF).
The two dignitaries also discussed the latest security situation along Pak-Afghan border and Pakistan's commitment to peace and stability in the region came under discussion.
The minister for defence reiterated Pakistan's desire for peaceful and stable Afghanistan through Afghan owned and Afghan led process.
Dastgir said Pakistan was fully committed to eradicate extremism through National Action Plan (NAP), and anti-terror military Operations Zarb-e-Azb and Rad-ul-Fasaad.