By Agha Iqrar Haroon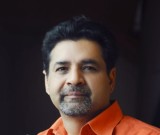 The biggest partner of Kabul in its civil war against Taliban — the United States is openly rejecting any political solution to end 35-year long war in Afghanistan. It looks that use of power is still the only choice for United States that is exhibiting and using all sort of weapons including daisy cutter bombs and Mother of All Bomb in Afghanistan since 2001 but US is yet to achieve peace for Afghan people. US was not alone in Afghanistan rather entire NATO used maximum military power to snub Taliban who controlled less than 5 per cent of Afghan land in year 2002 but now they are controlling over 50% of Afghanistan.
Meanwhile, US looks curious and bothers with possibility of deployment of Collective Security Treaty Organisation (CSTO) rapid response force in Central Asian countries bordering Afghanistan. US Think Tanks and unofficial intelligence gathering networks are trying to figure it out what happened in CSTO meeting in Bishkek and even contacting media outlets those released news about possibility of deployment of CSTO response force in Tajikistan.
It may be mentioned that heads of CSTO member states met in Bishkek this week and reportedly considered deployment of rapid response force in Central Asian countries bordering Afghanistan.
Though gathering of heads of states of CSTO was officially called "informal meeting", the volatile situation in Afghanistan was reportedly discussed at length in reference to threat of terrorism to central Asian countries due to disturbing situation in Afghanistan where Islamic State known also as Daesh is spreading with every passing day. CSTO members believe that US forces in Afghanistan are not doing anything to stop spread of Daesh while former President of Afghanistan Hamid Karzai in his interview with Voice of America claimed that Daesh is (was) "tool" of the United States. Interestingly, allegations leveled by Karzai against US-Daesh relations are similar to those were leveled by US President Trump during his election campaign.
The CSTO meeting in Bishkek was attended by President of Russia Vladimir Putin, President of Belarus Alexander Lukashenko, President of Armenia Serzh Sargsyan, President of Kazakhstan Nursultan Nazarbayev, President of Tajikistan Emomali Rahmon and President of Kyrgyzstan Almazbek.
The US urge of dealing with Afghan crises with power play instead of talks is creating more insecurity among countries surrounding Afghanistan. Iran, Pakistan, Tajikistan, Uzbekistan and China have already expressed their concerns with Afghan crises where a new phenomenon of Daesh has emerged.
Pakistan that is one of the most important stakeholders in region referring to its historic linkages with Afghan crises supports Russia-hosted Afghanistan Peace Conference in Moscow and considers Peace Conference fruitful. Pakistani Additional Foreign Secretary Tasnim Aslam and former spokesperson of Ministry of Foreign Affairs of Pakistan attended the Afghanistan Peace Conference in Moscow that held on April 14, 2017. She while talking to Russia media said that all the participants agreed on the idea that reconciliation was "the only way forward in Afghanistan."
Interestingly, US strategic partner—India during Peace Conference In Moscow also supported option of peace talks between Taliban and Afghan government instead of US option to use more brutal military power. All 11 countries, including Russia, China, Pakistan, Iran, India, Afghanistan and Central Asian states urged political solution for Afghan crises.
Meanwhile new U.S. National Security Adviser H.R. McMaster who had been working with International Security Assistance Force (ISAF) believes that "No one should support the Taliban".
He also expressed his eagerness for a military solution of Afghanistan during his recent visit to Islamabad where he met military and civil leaderships of Pakistan.
"Since Operation Cyclone (code name for CIA program to arm and finance the Jihadi warriors in Afghanistan in 1979), the US is trying to solve Afghan issue with gunpowder, making the region vulnerable and breeding radicalism and terrorism in Afghanistan.
"Afghan Jihad gave birth to a new kind of Jihadi terrorism that has spread all over the world in different forms but still US wishes to gain results with war in Afghanistan. Afghan civil war will spread further if dialogue and peace talks are not provided chance," commented a former military officer who had been performing operational responsibilities during Russo-Afghan Jihad.  
Afghanistan is an unfortunate land where world powers play "Game of Détente" although Cold War is officially over.
Should Afghans be not allowed to find their future through dialogue among themselves?
Disclaimer:
The views and opinions expressed in this article/Opinion/Comment are those of the author and do not necessarily reflect the official policy or position of the Dispatch News Desk (DND). Assumptions made within the analysis are not reflective of the position of Dispatch News Desk.