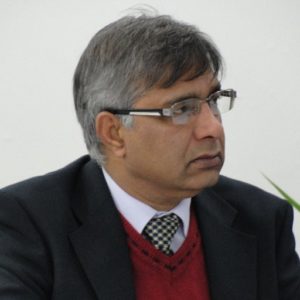 ISLAMABAD, Pakistan: The Centre for Social Justice (CSJ), a civil society organization, has welcomed the constitution of a Parliamentary Committee for Protection from Forced Conversion, on the initiative of Chairman of the Senate and Speaker National Assembly on November 21, 2019.
In a statement on Wednesday, the Executive Director CSJ Peter Jacob that the initiative was encouraging development.
Peter Jacob also offered the assistance of the civil society organizations to newly formed committee. He said that we would support upholding the freedom of religion and belief in all possible manner.
"We hope that the committee will come up with meaningful and precise recommendations, including the progress on impending legislation to curb coercive, forced and unethical faith conversions, coinciding with equally detestable forced marriage of the minority women against their will. Minority girls in their adolescence have been facing threat and violence, kidnap and rape under the pretext of conversion to Islam," Jacob stated.
The executive director CSJ said that throughout Pakistan, though in Sindh in particular, women and girls belonging to minority groups, particularly Hindu and Christian have fallen victim to this criminal activity. He added that the perpetrators running this business are well known and their names have been reported by the media.
"These so-called religious personalities also issue conversion certificates without any legal basis. Therefore the law must immediately take its course," he recommends.
Together with the Peoples Commission for Minorities' Rights, the Centre for Social Justice compiled the data of 159 such cases which took place during 2013-2019. Additionally, 16 girls have approached the Sindh High Court (SHC) seeking relief from such forced marriages. The Lahore High Court (LHC) also ordered to hand over the custody of a Christian girl named Charlotte in 2019, who had been married and converted against her will in April 2019, Peter Jacob added.
In 2017, The National Assembly had passed a Criminal Law (amendment) Act IV, to add section 498B that made forced marriage with a non-Muslim woman an offense punishable with 5-7 years of sentence and fine. However the bill lapsed without approval from the Senate.
Peter Jacob said that the Parliamentary Committee can also benefit from a Public Inquiry held into the matter in Lahore in May 2019 under the aegis of Peoples Commission for Minorities' Rights in May 2019 which brought the question of bride trafficking to China as well.
"Forced conversion remains an abuse of religion and law that needs to be tackled," the Executive Director Centre for Social Justice Peter Jacob added.