ISLAMABAD, Pakistan: The second wave of Coronavirus continues to wreak havoc in Pakistan as 2,260 more people got infected in the last 24 hours, taking the toll to 469,482.
The latest statistics released by the National Command & Operation Centre (NCOC) on Saturday morning revealed that 63 fatalities caused by COVID-19 were recorded across the Country on December 25, and now the total death toll has mounted to 9,816.
The NCOC data revealed that 36,909 tests were performed to diagnose the virus in the last 24 hours.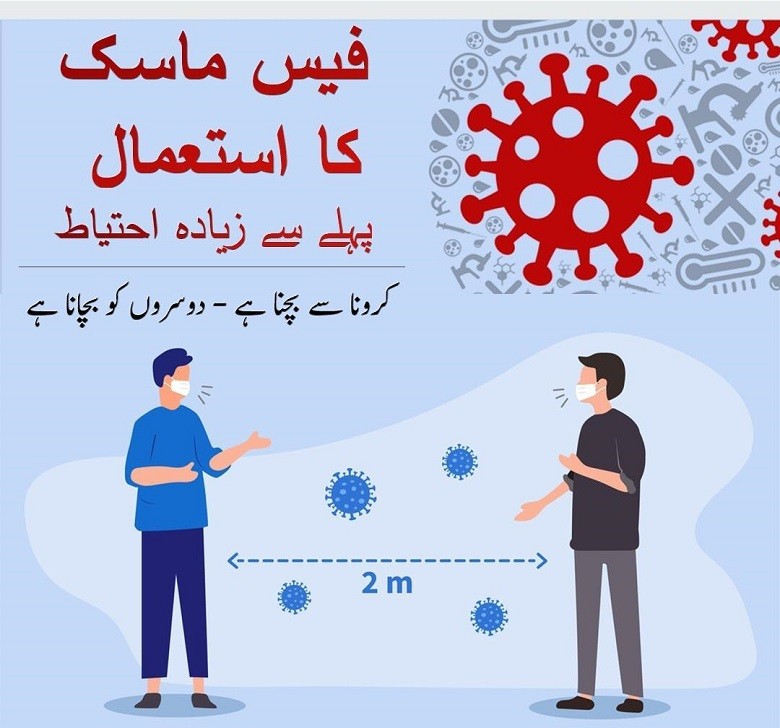 So far, a total of 420,489 people infected by Coronavirus have been recovered with a positivity ratio of 89.6%.
Currently, 39,177 people are suffering from the virus in the Country and 2,357 of them in critical condition.
To date, Sindh has recorded 209,429 Coronavirus Cases and 3,462 deaths, Punjab 135,141 Cases and 3,858 deaths, Khyber Pakhtunkhwa 56,875 Cases and 1,596 deaths, and Islamabad 36,981 Cases and 404 deaths.
Similarly, Balochistan has so far registered 18,061 Cases and 181 deaths, Azad Kashmir 8,148 Cases and 214 deaths, and Gilgit-Baltistan 4,847 Cases and 101 deaths.