By Hamid Khan Wazir
RAWALPINDI, Pakistan: In a major development to protect the endangered species from extinction, the Lahore High Court (IHC) Rawalpindi Bench judge Justice Shahid Jamil Khan has summoned the Director-General Wildlife on a petition seeking a ban on illegal hunting of animals and rare birds across Punjab especially in Chakwal district.
In his petition, Advocate Ghulam Dastagir pleaded that the Director-General Wild Life and Parks, Punjab on November 14, 2020 issued a notification for opening the hunting of Partridge w.e.f. November 15, 2020 to February, 2021 in some districts of Punjab including Chakwal district.
Advocate Ghulam Dastagir stated that after this notification, a cruel hunting started in Chakwal district, the area which is home to the brown and black partridge. The current situation of hunting of birds in the district is out of the question.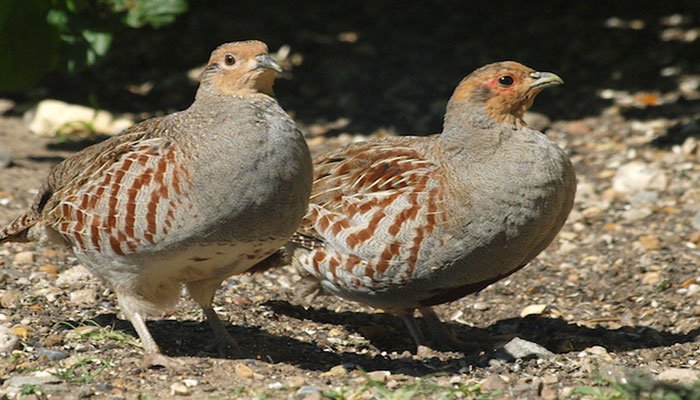 It was stated that persons found of hunting all over the Country travel to the district including the high officials, journalists, army personals, landlords, and everyone takes part in this cruel game and wants to score numbers.
The Court accepted the petition seeking a ban on illegal hunting of animals and rare birds across Punjab especially in Chakwal district and the Director-General Wildlife was summoned to appear before the court on the next date of the hearing scheduled to be held on February 9, 2021.
The Court order reads, "Petitioner being an inhabitant of the area is aggrieved of hunting in an illegal manner by different influential people."
Learned counsel for the petitioner submitted that only partridge hunting is allowed vide notification dated November 11, 20202; however, in the garb of this notification rare species are also hunted.
"He has also referred to note where influential people are jeeping in the area and have eliminated the rare species," it stated. The Court may be accepted the instant write petition being in the interest of 'Public at Large' and the respondent may very graciously be directed to put a complete ban on hunting of Urial, black and brown partridges throughout Punjab and in particular in Chakwal district.
The petitioner said that the hunters hunting the rare birds in Chakwal, Talagang and other areas on their free will, as they were issued licenses in huge quantity who used automatic weapons.
A hunter was allowed to kill five partridges on one license; whereas they killed 50 to 100 partridges by using automatic weapons and 4+4 jeeps; hence the Court is requested to take notice of the illegal practice and revoked the November 14 notification.
It was requested that all kinds of hunting may be declared prohibited, banned, and illegal in wildlife sanctuaries, private lands, forests, national parks, special areas, and the Court may kindly declare that strict action should be taken against those transgressing wildlife protection laws.
Furthermore, the Court should issue status-quo order with regard to the issuance of new licenses for hunting by the district department.