ISLAMABAD, Pakistan: With three more fatalities across the Country in the last 24 hours, the death toll caused by Coronavirus has mounted to 6,739.
As per the National Command & Operation Centre (NCOC), all three deaths occurred in the hospital.
The data updated by the NCOC on October 26 morning says that 707 more Cases were recorded throughout the Country on Sunday and now the total number of Coronavirus Cases has reached 328,602.
In total, 311,075 patients suffering from the virus have recovered now; therefore, now 10,788 patients remain under treatment.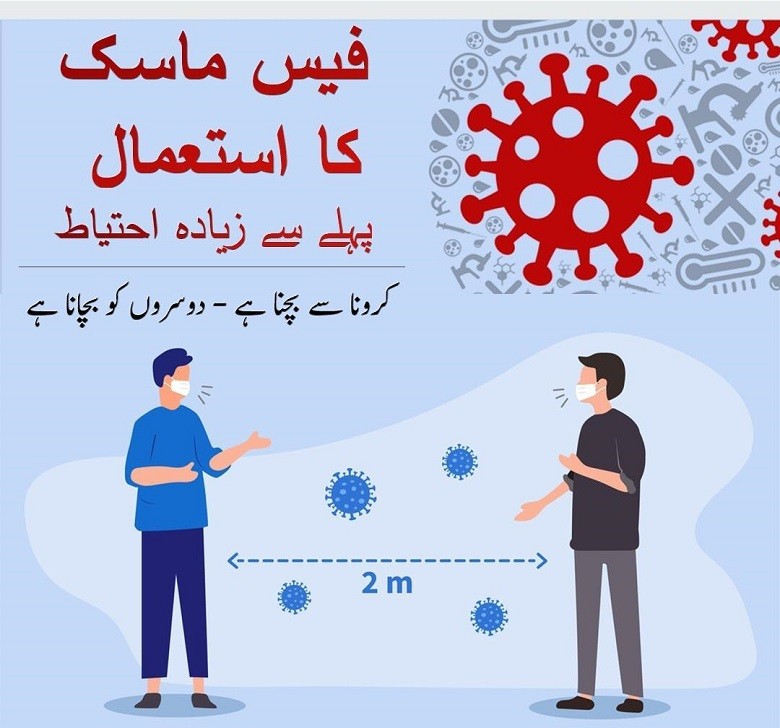 The NCOC says that 26,492 tests were conducted on October 25 to diagnose the virus.
It says that 9,019 tests were conducted in Sindh, 8,584 in Punjab, 4,560 in Khyber Pakhtunkhwa, 2,990 in Islamabad Capital Territory (ICT), 501 in Balochistan, 241 in Gilgit-Baltistan, and 597 in Azad Jammu and Kashmir (AJK).
The NCOC further says that 813 patients are currently admitted in 735 hospitals having COVID-19 facilities across the country.
In addition, out of 1,884 ventilators allocated for COVID-19, 90 are occupied while there is no patient on the ventilator in AJK, Gilgit-Baltistan, and Balochistan.
ملک میں کوروناکےایکٹوکیسزکی تعداد10ہزار788 ہو گئی۔ گزشتہ چوبیس گھنٹے کے دوران26ہزار492 افرادکےٹیسٹ کیے گئے۔ 707افراد میں وائرس کی تصدیق ہوئی۔ مزید 3 افراد جان کی بازی ہا ر گئے۔ جانبحق ہونے والے افراد کی مجموعی تعداد 6ہزار739 ہوگئی۔ pic.twitter.com/FGkXSyxWkW

— PTV News (@PTVNewsOfficial) October 26, 2020