ISLAMABAD, Pakistan: With 4,087 more Coronavirus Cases surfaced across Pakistan on July 2, the total number of COVID-19 patients has mounted to 221,896.
Additionally, 78 persons lost their lives in the last 24 hours taking the number of deaths caused by the COVID-19 pandemic to 4,551.
Whereas a hefty number of 8,929 COVID-19 patients got recovered on July 2, after which, now the total number of recoveries has reached 113,623.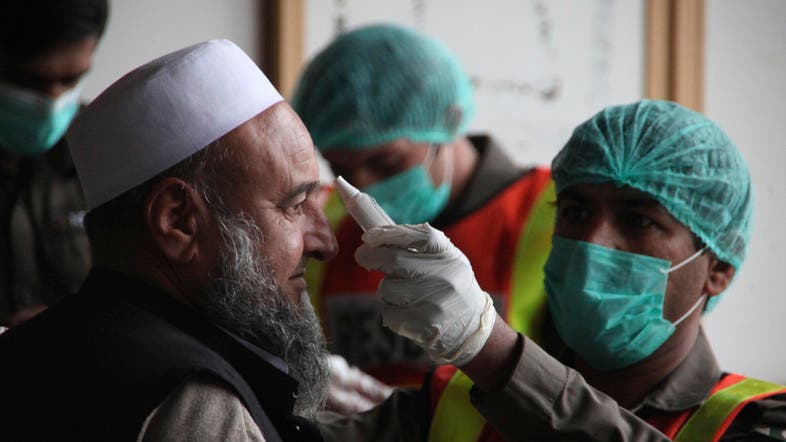 So far Sindh has registered 89,225 Coronavirus Cases, 1,437 deaths, and 49,926 recoveries; and Punjab has registered 78,956 Coronavirus Cases, 1,819 deaths, and 33,786 recoveries.
The Khyber Pakhtunkhwa province has to date registered 27,170 Cases, 983 deaths, and 14,715 recoveries; Islamabad has 13,195 Cases, 129 deaths, and 8,264 recoveries; and Balochistan has 10,666 Cases, 122 deaths, and 5,073 recoveries.
Likewise, Gilgit-Baltistan has so far witnessed 1,524 Cases, 28 deaths, and 1,173 recoveries; and Azad Jammu and Kashmir (AJK) has reported 1,160 Cases, 33 deaths, and 686 recoveries.
ملک بھرمیں مزید4ہزار87افرادمیں کوروناوائرس کی تصدیق۔۔مریضوں کی کل تعداد 2لاکھ21ہزار891ہوگئی۔۔مزید78افرادجان کی بازی ہار گئے۔۔۔ہلاکتوں کی مجموعی تعداد4ہزار551ہوگئی۔۔۔ ایک لاکھ 13ہزار 623افرادصحت یاب۔۔#coronavirusinpakistan pic.twitter.com/pxZGayICg1

— PTV News (@PTVNewsOfficial) July 3, 2020