ISLAMABAD, Pakistan: The consecutive 5th day decline was observed in Pakistan in Coronavirus Positive Cases ratio after witnessing a rise of no of Positive Cases for three weeks.
As per the National Command & Operation Centre (NCOC) data updated on June 19 morning, 4,944 new Coronavirus Cases were detected across the Country while 136 more patients passed away in the last 24 hours.
With the emergence of new Cases, the total number of COVID-19 patients across Pakistan has reached 165,062; however, 61,383 of them (37.2%) have recovered now whereas 3,229 (2.0%) have died.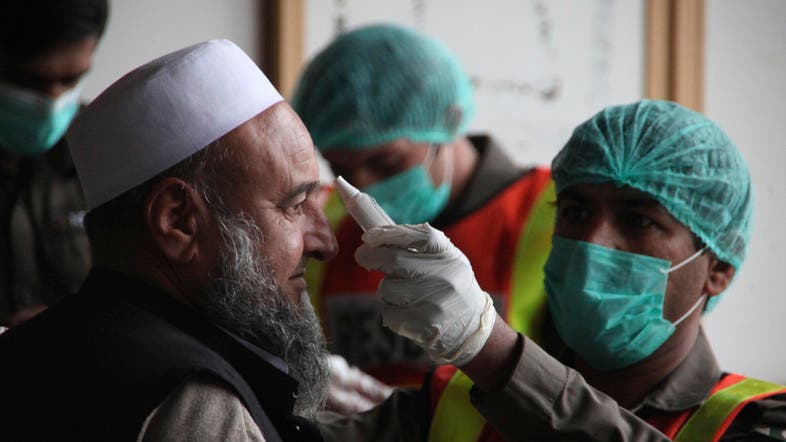 In the last 24 hours, 28,824 COVID-19 tests were conducted throughout the Country. So far 1,011,106 tests have been conducted in the Country to diagnose the disease.
In Sindh, 62,269 people have been infected so far, the highest figure among all provinces.
However, the province has witnessed the highest number of recoveries – 31,034. While 964 patients have passed away in Sindh.
The Punjab province has detected 61,678 Cases, 1,265 deaths, and 17,892 recoveries; Khyber Pakhtunkhwa has 20,182 Cases, 773 deaths, and 5,441 recoveries; and Balochistan has 8,998 Cases, 99 deaths, and 3,140 recoveries.
Likewise, the Islamabad Capital Territory (ICT) has so far recorded 9,941 COVID-19 Cases, 95 deaths, and 2,770 recoveries; Gilgit-Baltistan 1,225 Cases, 18 deaths, and 794 recoveries; and Azad Kashmir 769 Cases, 15 deaths, and 312 recoveries.
COVID-19 Mortality Analysis till June 18, 2020
Case Fatality Rate (CFR): 1.93% against 5.37% globally
Gender: 73% males
Age range: 1– 102 years (Median 60 years)
74% over the age of 50 years
73% had chronic comorbidities
91% of deceased remained hospitalized (Average stay: 5 days, range: 1-35 days)