ISLAMABAD, Pakistan: The unabated exponential growth in Coronavirus Cases in Pakistan has once again become a serious cause of concern as 2,304 new infections were registered in addition to 37 fatalities in the last 24 hours.
On November 12, a total of 36,923 tests were conducted across the Country which found 2,304 persons negative.
The Country surpassed the 2,000 figure after almost mid-July 2020 while yesterday's Cases were the highest since July 13 when 2,769 people had been tested positive and 69 passed away.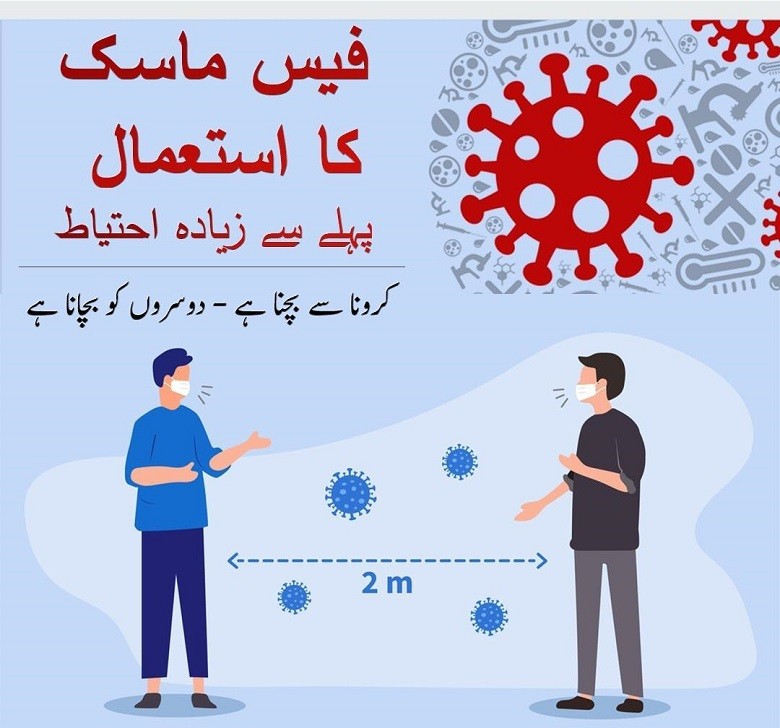 The statistics released by the National Command and Operation Center (NCOC) show that the Country has so far registered 352,296 Coronavirus Cases and 7,092 deaths.
However, 321,563 COVID-19 patients have now recuperated; though 23,641 patients are still battling with the virus and 1,219 of them are in Critical Condition.
To date, Sindh has recorded 153,051 Coronavirus Cases and 2,718 deaths, the highest among all provinces followed by Punjab wherein 108,822 people have got infected and 2,455 have died.
So far Khyber Pakhtunkhwa has registered 41,472 Coronavirus Cases & 1,303 deaths, Islamabad 23,122 Cases & 250 deaths, Balochistan 16,274 Cases
& 155 deaths, Azad Kashmir 5,139 Cases & 118 deaths, and Gilgit-Baltistan 4,416 Cases & 93 deaths.
Earlier last night, the Chief Justice of Peshawar High Court (PHC) Waqar Ahmed Seth also passed away from Coronavirus at the age of 59.
His funeral prayers will be offered at 2:30 pm on Friday (today) at the old Army Stadium ground in Peshawar.