ISLAMABAD, Pakistan: The Center for Global & Strategic Studies (CGSS) in Collaboration with the Romanian Embassy will organize a Conference on "Pakistan-Romania Friendship and Centennial Celebrations of Romania" in Islamabad on November 22.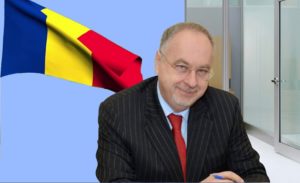 The President CGSS Major General (retd) Syed Khalid Amir Jaffery will make the Opening Remarks at the event followed by a Speech by the Romanian Ambassador to Pakistan Nicolae GOIA.
The former High Commissioner of Pakistan to India ambassador Abdul Basit will also address the participants.
After his Speech, a Documentary about Romania and an Interactive Question & Answer Session will also be held.
Romania is a middle sized European Country gradually developing and is among the fastest growing economies in the European Union (EU) for two consecutive years. It has the seventh largest market in the EU with vast expertise in mining, agricultural products, pharmaceuticals, cement production, alternate energy sources, information technology (IT), manufacturing of helicopters and defense industry.
Romania is also becoming an increasing attraction for international students, and Pakistan can cooperate in the area of education.
Since the EU has granted the GSP Plus Status to Pakistan in 2003, it offers a good opportunity to Pakistan and Romania to improve their bilateral trade relations. In addition, China Pakistan Economic Corridor (CPEC), the flagship project of the Belt and Road Initiative (BRI), is also offering new avenues of cooperation.