LAHORE, Pakistan: Pakistan's largest collaborative workspace 'COLABS' is set to open its doors for business on April 19, 2019.
COLABS has been thoughtfully designed to provide entrepreneurs, organizations, startups and companies, with a modern and forward-thinking space to work, learn, grow, interact and collaborate.
COLABS is a commercial project of SABCON, one of Pakistan's most innovative development firms, and is the brain-child of co-founders and twin brothers, Omar & Ali Shah. The venture is supported by their partners Magnus Wahlstrom, founder of Swedish E-commerce giant www.bangerhead.se, finance executive Ahmed Shah and the creative talents of Omer Jilani of Happa Studios and the design expertise of Nida Mian.
With the COLABS brand, Omar and Ali have reimagined and reconfigured the traditional workplace, to reflect the evolution of office culture and implement an environment which is more conducive to modern work flows. The vision is to create an ecosystem that is primed for innovation, the exchange of ideas and as the names suggests collaboration. COLABS is set to change the future of work in Pakistan.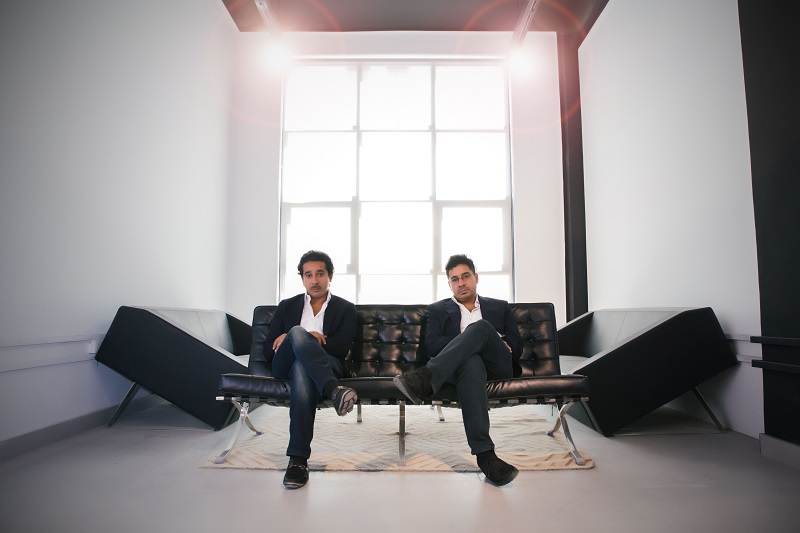 Speaking of the philosophy behind the concept, Omar Shah, Co-founder and CEO of COLABS said, "It was very important for us to make room for a new purpose and to channel the 1950s industrial spirit. We felt the original space fit right into what COLABS is aiming to be; a tailored experience true to the needs of modern work. Our flagship location will provide a platform that drives the new era of business innovation, successful growth and workspace productivity through the spirit of collaboration in Pakistan."
While incubators, accelerators and venture capital funds have played a great role in shaping Pakistan's startup and technology ecosystem, COLABS hopes to fill the existing void for a common platform allowing innovators and entrepreneurs to come together and freely collaborate to grow Pakistan's economy. The COLABS community and network of like-minded change makers can be the precise catalyst to altogether transform Pakistan's business landscape. The flagship Lahore launch will be succeeded by multiple COLAB sites across the country.
Speaking about the uniqueness of the project, Ali Shah, CEO of SABCON said, "Lahore is known for its communities, culture and heritage. It's something which is part of who we are and with COLABS, we wanted to bring the different communities together into something which is more contemporary – the future of office working. This project is different from our other projects because it was SABCON's first project which has been thoughtfully designed using extensive research to optimize the user experience. As Lahore and its heritage is very close to my heart, I chose this old industrial towel factory, because it had  a lot of character, we repurposed it while keeping the original look and feel of the building, that is what I think others should do with old industrial buildings in Lahore."
The design team is cognizant of the history of the space and has worked in harmony with its existing character. The venue has been thoughtfully adapted to meld prime aesthetic sensibilities with ultimate functionality. Extensive research and ideation sprints in User Experience & Experience Design have been utilized to create an all-inclusive workspace which combines modern technology and thoughtfully designed spaces. COLABS boasts event spaces, meeting rooms, recreational areas, a library, an in-house multi-purpose studio and fully serviced workspaces with state-of-the-art technology to enhance the user experience.
Once launched, the space will house a thoroughly vetted and curated community thereby facilitating productivity, spark growth and the possibility of organic collaboration. COLABS will enable corporates, individuals, teams and organizations to feel inspired to work on great ideas and build quality connections. COLABS aims to have a large network of international and local partners to help grow the work, investment and technology ecosystem in Pakistan.