By Shazia Anwer Cheema
Civil and military diplomacy work hand in hand for a comprehensive and beneficial foreign policy. For all sovereign countries we do not find any clear division between state departments and hardly see any taboo attach to them. They co-align and formulate future agendas and bridge each other whenever required. Even in the world's so-called best democracies, the role of military diplomacy cannot be marginalized. It is only in Pakistan where a section of propagandists continues dictating terms of reference for our military establishment.
The Role of the Military in Foreign Policymaking is very clear even in the United States. An American Foreign Affairs expert Caroline Bechtel in her academic paper "Warriors, Scholars, Diplomats: The Role of Military Officers in Foreign Policymaking" states that Military personnel has historically been involved in policymaking and civil-military collaboration has long been institutionalized in the policymaking process.
She cites that this practice became particularly pronounced with the passage of the National Security Act of 1947. The law created the Joint Chiefs of Staff (JCS), National Security Council (NSC), and what soon became the Department of Defense (DoD). While the law subordinated the military to a civilian secretary of defense, it also streamlined the national security apparatus, officially incorporating military personnel into the foreign policy decision-making process.
A list of half-cooked syllogistic discourse is readily available proposing what should our forces do and what should not. Clearly, these maligning entities are unaware of international politics and our domestic realities, they are clueless regarding the internal and external challenges, the only slogan they continue chanting is that the military must not intervene in geopolitics. It could be a hypothesis but with the help of available data, it can be out rightly nullified.
The last three years of Pakistan's history will be written for the worst diplomatic practices and the aftermath is alarmingly dangerous. The objective reason for this mess is an obsession with the one-man show and the inability to survive diplomatically.
International diplomacy is not a Met Gala where one celebrity is stealing the show, in fact, there isn't any diplomatic show which can be stolen by pretending that I am the fairest and the smartest among all. Foreign affairs can only be done by vigilant, pro-active teamwork. There could be no hero and international diplomacy is not a fan club.
At times the most beneficial decisions are made by looking not-so-good. Our previous government isolated us from the rest of the world just by not agreeing upon acting sanely. All the wise voices got the direct brunt from Imran Khan's slur brigade.
How can we forget the online open meeting of Imran khan with our serving diplomats and their public humiliation? how can China forget that the entire PTI cabinet made it their religious duty to defame CPEC and BRI by accusing them of being corrupted projects? how can the Afghan Interim Foreign Minister forget receiving an invitation from Pakistan but upon arrival being excluded from the group photo? How can the US forget being blamed for Coup D'état? The list is very long but one thing of Imran Khan and his abuse brigade will never be forgiven is the instigation of malignant propaganda against our bureaucracy, judiciary, and military.
The diplomatic blunders need to be rectified and that requires experience, patience, and resilience. Once again, our courageous, resilient forces standing side by side with the civil establishment to clean the filth Imran Khan government has spread and they have the experience and patience required to mend the broken relationships.
Diplomatic isolation is lethal for the sovereignty of the country and Pakistan Army is again in the line of direct fire and facing all the shoulder-shrugging and raised eyebrows and making a way out of it. In the end, Pakistan comes first and personal ego has no place in the international diplomatic sphere. We have to correct whatever wrong has been done by the PTI government and we must reinforce to our allies that it was a momentary jerk and we are ready to sail smoothly and harmoniously.
Although the military is shy to accept and share how much pressure it took from friendly countries due to reckless management of diplomatic affairs by the former Prime Minister Imran Khan people like me who keenly follow international developments can understand how much extra work military leadership had to do to mend the relations with friendly countries. Just imagine the prime minister is selling a limited edition gift from the Crown Prince and the impression and the disgrace linked to the act are left for the establishment to mitigate.
I remember Chief of Pakistan Army Gen Qamar Bajwa had been traveling with a smile to several countries before or after meetings of former Prime Minister Khan to these countries. Mitigation of adverse situation, Damage Control, Cooling Down situation— whatever you wish to call such situation, you can call it. And all this was happening without taking any credit because he had been doing everything, not for himself or his institution but rather for Pakistan. Diplomatic Cadre and leadership of Pakistan Army had been working to make bridges while Khan had been busy breaking bridges and then we had been watching COAS Gen Qamar Bajwa trying to mend bridges with his super glue kind of smile. A terrible 42 months for Pakistan's foreign affairs.
In one of my recent articles, I mentioned that the only project that can grow economic opportunities for Pakistan is CPEC, and unfortunately that the same project had been under the target of PTI leadership as I have mentioned above. Pakistan Army has been ensuring the success of the CPEC project but even it looked helpless in front of unfounded statements against CPEC that had been coming from former federal ministers, particularly Murad Saeed and Sheikh Rasheed Ahmad. ML-1 which could have been started in 2018 is yet to wait for its groundbreaking. The ML-1 project involves track doubling and upgrades on an 1872km of line, as well as improvements to signaling and control systems. The project is part of the China – Pakistan Economic Corridor (CPEC), a subsection of the Belt and Road Initiative.
The diplomatic situation of PTI 42 months tenure is a lesson for those who believe that there should be no practical involvement of Military establishment in foreign affairs. We have seen that COAS Gen Qamar Bajwa was the only sane voice when the country was having a mad tea party. His services had exceptionally been appreciated by the Chinese leadership and he is the only Army chief in the history of Pakistan who had been invited by Chinese President Xi.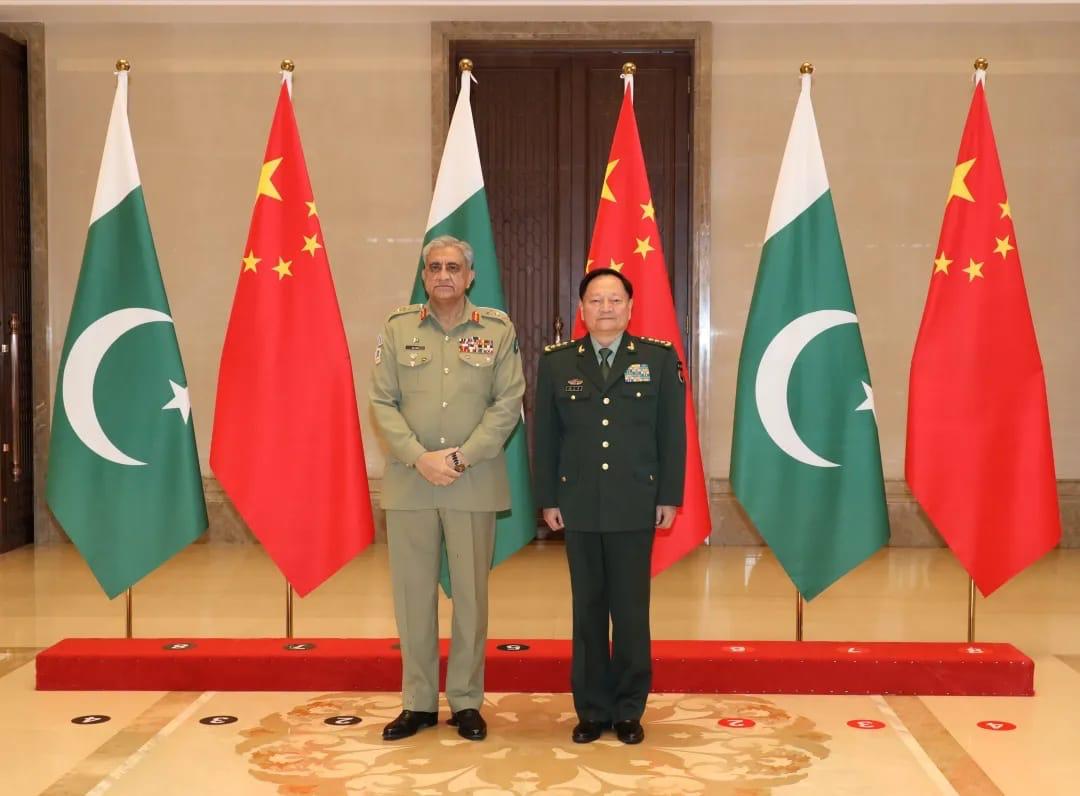 The timing of his visit was excellent. When around 42 countries of the world were attending the 19th IISS Shangri-La Dialogue 2022 held in Singapore on June 10-12, Army Chief Gen Qamar Javed Bajwa was in China holding meetings with the Chinese military leadership. Pakistan refrained from the Singapore gathering this year even though it had been participating in the Dialogue in past.  His visit was a categorical message to regional as well as international actors that Indian role in Washington's Asia-Pacific strategy for encircling China's interest is real and Pakistan stands with its all-time tested friend.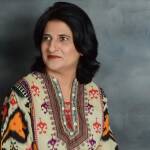 Note: Writer Shazia Anwer Cheema is a Prague-based author, columnist, and foreign affairs expert who writes for national and international media. She is a doctoral student and researcher in semiotics and philosophy of communication at Charles University in Prague. She can be reached at her: Twitter @ShaziaAnwerCh Email: shaziaanwer@yahoo.com
Disclaimer:
The views and opinions expressed in this article/Opinion/Comment are those of the author and do not necessarily reflect the official policy or position of the DND Thought Center and Dispatch News Desk (DND). Assumptions made within the analysis are not reflective of the position of the DND Thought Center and Dispatch News Desk News Agency.