Facts About The National Bird of Pakistan
Pakistan is home to many animal and bird species. International tourists visit the country annually to explore its massive variety of birds and animals spread across the country. If you have ever wondered what the national bird of Pakistan is, we have covered all the details you need to know about it. Pakistan's national bird name is Chukar Partridge. You may have heard its name "Chakor" among the locals. This magnificent bird species is a class apart. We have shed light on some of the surprising facts about Chukar Partridge to get you started.
Chukar Partridge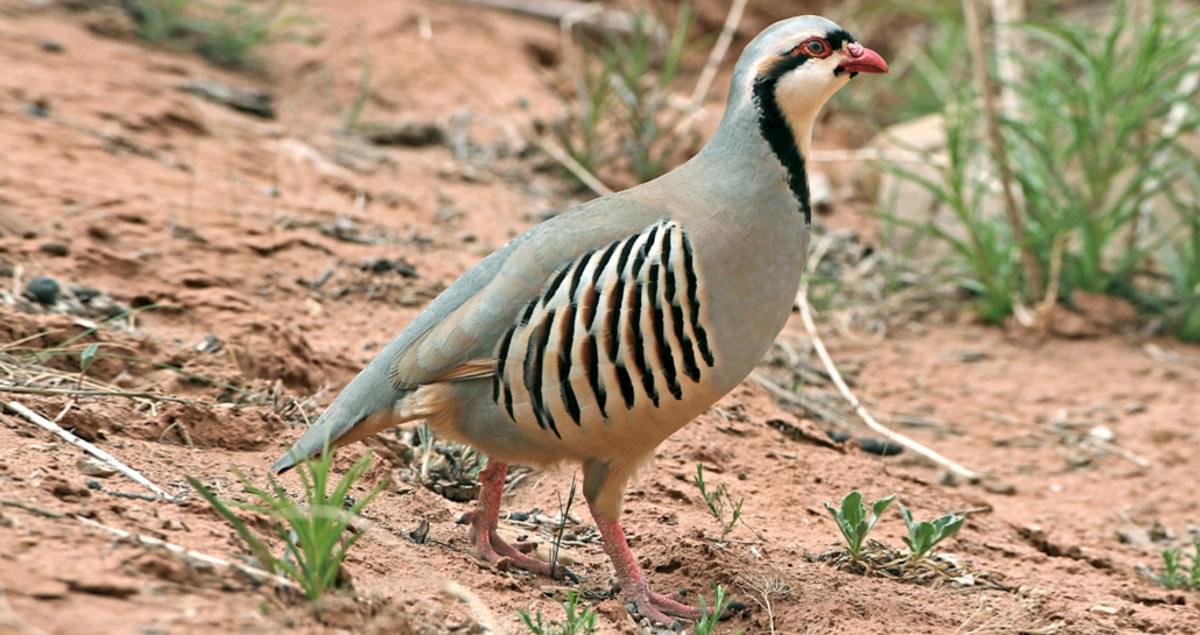 The eye-catching and glorifying presence of Chukar Partridge can never fail to impress bird lovers. This unique bird is beautiful on the outside and in its voice. People love to keep it in their homes and bird separate bird cages to fulfill their passion. Also known as the moon lover in some circles, Chukar Partridge loves the moon and spends most of their days staring at it. Communities raise the bird across different regions of the country for hunting purposes.
Chukar Partridge Facts
Chukar Partridge has a round-shaped body ranging between 34-38 cm. Typically, you can find the national bird of Pakistan in brown and grayish color combinations. The eyes of the bird remain one of the most notable features due to their red color. Moreover, Chukar Partridge also has red legs that appeal to its lovers in Pakistan. Native to Eurasian grasslands, Pakistan's national bird ranges between Pakistan, Kashmir, Afghanistan, and southeastern Europe. Here is a list of important details about Chukar Partridge that you should know.
| | |
| --- | --- |
| Scientific Name (National Bird Pakistan) | Alectoris Chukar |
| Common Regions | Pakistan to Afghanistan (Asia) |
| Common Name in Pakistan | Chakor |
| Kingdom | Animalia |
| Class | Aves |
| Phylum | Chordata |
| Order | Galliformes |
| Family | Phasianidae |
| Genus | Alectoris |
| Species | A. Chukar |
| Average Bird Length | 34–38 cm |
| Average Bird Speed | 20 km/h |
| Average Bird Weight | Male 538–765g ; Female 367-538g |
| Average Lifespan | 2-5 years in wild |
| Habitat | Preferably rocky, steep, and open hillsides |
What Does Chukar Partridge Eat?
Like many others, Chukar Partridge relies on leaves, seeds, and insects as a vegetarian bird. Chukar may be feeding on sunflowers, dwarf pine, mustard plants, and various other plant species. In North American regions, Chukar prefers seeds of perennial grasses, pinyon pine, rough fiddleneck, and grass leaves. The eating practices of birds vary with the changing weather. However, they mostly rely on a vegetarian diet.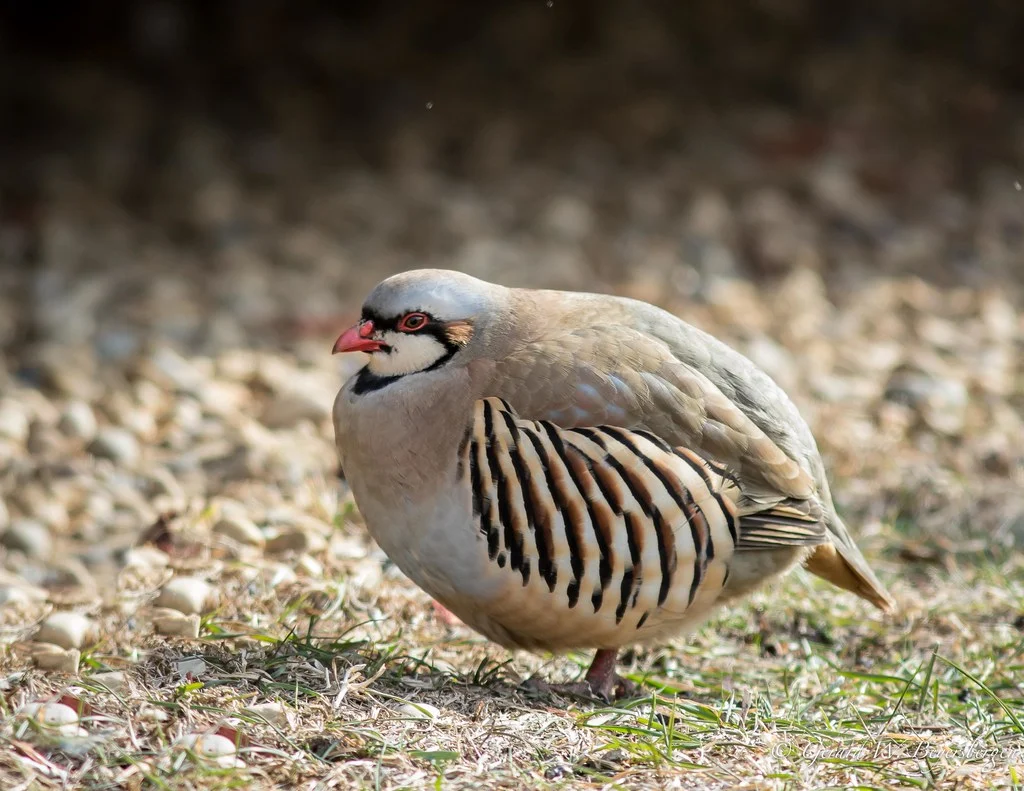 What Is the Egg Structure of Chukar Partridge?
Female birds in the species are responsible for the egg incubation process. The eggs of Chukar Partridge have reddish-brown dots and a beige shell. Female birds take 22-24 days to lay eggs. Both male and female birds look after the eggs until they hatch.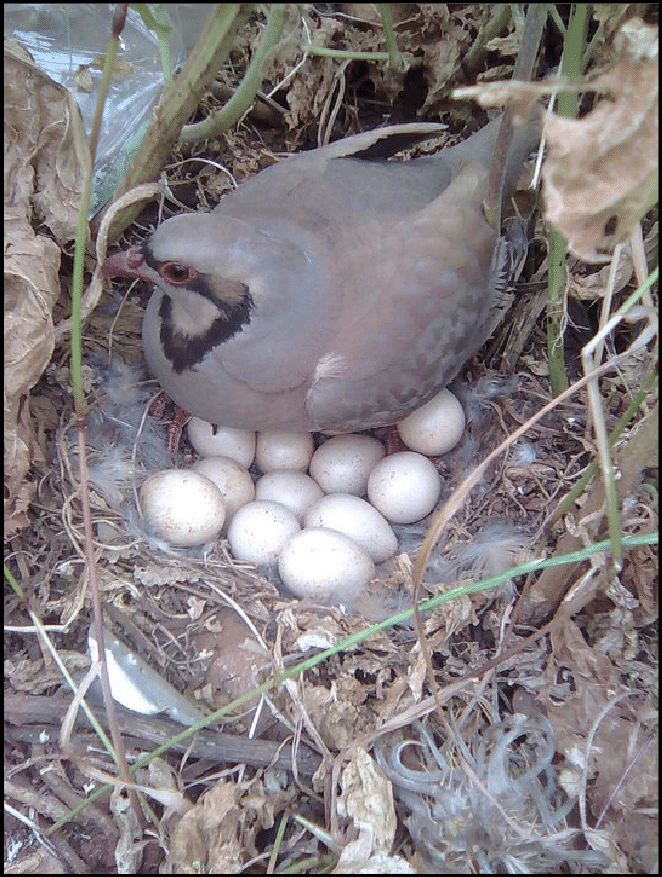 Is Chukar Partridge Endangered?
Many Chukar Partridge lovers ask if the bird is an endangered species. The answer to the question is no. Fortunately, the national bird of Pakistan has roughly 10 million individuals across the globe, according to the North American Breeding Bird Survey. Over the past decades, Chukar Partridge has been extending its habitat in the Western regions, including the states of California, Utah, Nevada, Colorado, and British Columbia (Canada). More importantly, the birds have no danger despite the annual hunting practices carried out by passionate hunters across the globe.
In Pakistan, you may not be able to see Chakor flying around in most cities like many other commonly found birds. You may have to head to specific regions where birds are abundant to explore the male and female bird species of Chukar Partridge.
What Is the National Bird of Pakistan in English?
Many local bird lovers get confused learning about Chukar Partridge. They often ask what is the national bird of Pakistan in English. Please note that the national bird of Pakistan is Chakor. However, the English name for the same bird is Chukar Partridge. When you look up the internet using any of the two names, you may find the same bird species as Pakistan's national bird.