By Shazia Anwer Cheema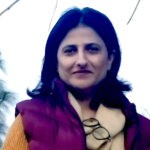 The Mongol's lightning-swift horses, surprise attacks, skillful military tactics, and use of terror to subdue populations had made them the feared scourge for ancient China as well as Europe. Genghis Khan is said to have remarked: "The greatest joy a man can know is to conquer his enemies and drive them before him. To ride their horses and take away their possessions. To see the faces of those who were dear to them wet with tears, and to clasp their wives and daughters in his arms."

Mongols are infamous for being inhuman and psychological investigation has been conducted to find, do they lack the basic cognitive component of empathy, or if their mirror neurons were not functional or properly evolved? Nothing conclusive has ever come out so far, but the idea of destroying "us vs them" is uniquely attributed by them. Throughout history fights encompass the ideology of "us" meaning we are in danger, we need to rule, we need to conquer and for that we will inflict most possible damage to "them", meaning others and the opponents.
Any destruction within "us" has always referred to as damage. Mongols were the pioneers of the orchestra of war by killing their own. One unforgettable example is putting their fastest of horses on fire and presenting a show of light and speed as a war tactic. That was a barbaric uncivilized time, humanity and humanitarianism were not the catchphrases of that time.
That barbaric and beyond cruelties done by Mongols are still in practice. Of course, not putting horses on fire but putting bullets in once own soldiers. Mongols used to do that to win a battle, BJP does that to win the elections.
There is a perception that BJP does false flag and conducts planned terrorist attacks on its own population including the army, always before its Parliamentary elections in some of its Union States to get the domestic goals by planting hatred against Pakistan because BJP's major vote bank is anti-Pakistan and anti-Muslims.
For example, Pathankot Attack took place on January 2, 2016, while Uttar Pradesh Elections were due on April 4 and April 11.
The 2016 Pathankot attack was considered a terrorist attack committed on January 2, 2016, by a heavily armed group that attacked the Pathankot Air Force Station, part of the Western Air Command of the Indian Air Force.
The same happened when we go through Pulwama Attack that took place on February 14, 2019, and Bihar Elections were due on 11, 18, 23, 29 April, 6, 12, and 19 May 2019. "Pulwama attack is one of the deadliest terror attacks in Jammu and Kashmir in which 40 Central Reserve Police Force (CRPF) personnel were killed. The attack also left many critically wounded."(India Times). Leaked chat conversation of Indian television anchor Arnab Goswami indicated that Arnab knew through BJP sources about Pulwama Attack before this attack was conducted by Indian Intelligence Agencies. Goswami's conversation was an eye-opener for Indian media that how reckless Indian agencies are that they share top sensitive information with BJP leaders and same can share top-secret information with media men like Goswami.
A similar incident again happened in the Chhattisgarh Maoist attack that took place on April 3, while elections in troubled areas of Madhya Pradesh, Mizoram, Telangana, Uttarakhand, Nagaland, and Assam were due on April 5 to onward April 20. At least 21 security personnel were killed, 31 injured and one soldier was missing after the armed forces twice came under attack by Maoists using country-made grenades, rocket launchers and machine guns near Jonaguda village in Sukma district of Chhattisgarh, said officials. (India Times)
There are few elements common among these incidents,
BJP blames Pakistan for its involvement.
Terrorists are functional in India.
The high death toll of Indian soldiers
All three serve the BJP ideology of "Hindutva" or negation of the idea of co-existence. BJP manifesto is based on Hindu First a pure land for pure Hindu upper casts, shudh bharat. For that Pakistan is a perfect scapegoat and terrorists are the best possible modus of Operandi.
Later events unfolded the actual nature of these incidents that not Pakistan but Indian agencies were involved and they staged such horrific incidents. The question is why they do such acts against their own people?
The recent event of Chatesghar is the one that triggered emotions of despair and disgust among the Indian Army. Individual videos on various social media platforms are emerging from Indian soldiers blaming politicians for the consequences. Indian soldiers are claiming that they were misguided, not properly prepared, and were unaware of the ground situation which deliberately misled them for maximum damage. They indicate that the failure of the Field Intelligence Unit (FIU) caused heavy losses to their fellow soldiers.
Their previous combat experiences have blurred the legitimacy of military operations. Having doubts in their minds, whether they are fighting against 'us" or "them" is undermining the efficiency of their operations.
Indian media is posing questions on the capability of Indian armed forces and directing towards the low morale issue. Yes, morale issue has become a serious issue of Indian armed forces, resulting in the largest number of suicides among any military of the world and half-hearted conducts during operations.
Eurasian News in one of its article reported that a low-rank officer and a soldier of the Indian army thinks (and sometimes questions and talks on social media) that the Indian Army is an army of only elite Generals who could be adjusted even after their retirements and even new job can be created for a General but rules cannot be changed for low ranking officer even for his vacations to see his dying mother or wife.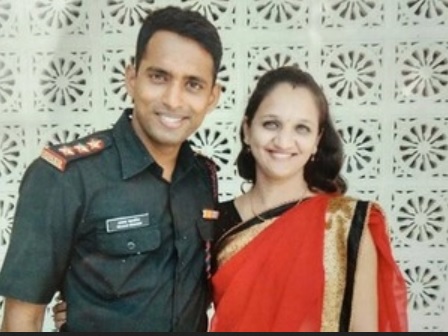 Such feelings are in reference to General Bipin Rawat became the first and current Chief of Defence Staff (CDS) of India on December 30 2019 after his retirement as 26th Chief of Army Staff of the Indian Army after Prime Minister Modi created a new slot. CDS was included in the organogram of the Indian Army to adjust him because Rawat allegedly played a pivotal role in supporting BJP politically by executing clandestine operations like Pulwama and Ori attacks that helped BJP to win elections.
That concept of martyrdom is clearly related to death, fighting against the opponents and it has different connotations across religions and cultures.
The Greek historian Herodotus says that the desire for martyrdom is linked with a reputational approach. If the reputational approach is being threatened then the desire for martyrdom diminishes in soldiers. This is what today's Indian soldier is facing.
Note: The writer Shazia Cheema is an analyst writing for national and international media outlets including the Nation, Pakistan Today, Pakistan Observer, Eurasia Diary, InSight, and Mina News Agency. She heads the DND Thought Center. She did her MA in Cognitive Semiotics from Aarhus University Denmark and is currently registered as a Ph.D. Scholar of Semiotics and Philosophy of Communication at Charles University Prague. She can be reached at her: Twitter @ShaziaAnwerCh  Email: shaziaanwer@yahoo.com
Disclaimer:
The views and opinions expressed in this article/Opinion/Comment are those of the author and do not necessarily reflect the official policy or position of the DND Thought Center and Dispatch News Desk (DND). Assumptions made within the analysis are not reflective of the position of the DND Thought Center and Dispatch News Desk News Agency.