The economy of Pakistan is under a lot of external pressure. The repercussions are being inflicted on every level of the nation's infrastructure. Pakistan's automobile industry is among those that suffered the mightiest blows. As a result, following the footsteps of almost all automakers, Master Changan Motors Limited (MCML), too, has sent an official notice instructing an increase in prices of all models available in the market. With a difference ranging up to PKR 1,050,000. Today we shed light on the latest rise in Changan Alsvin's price.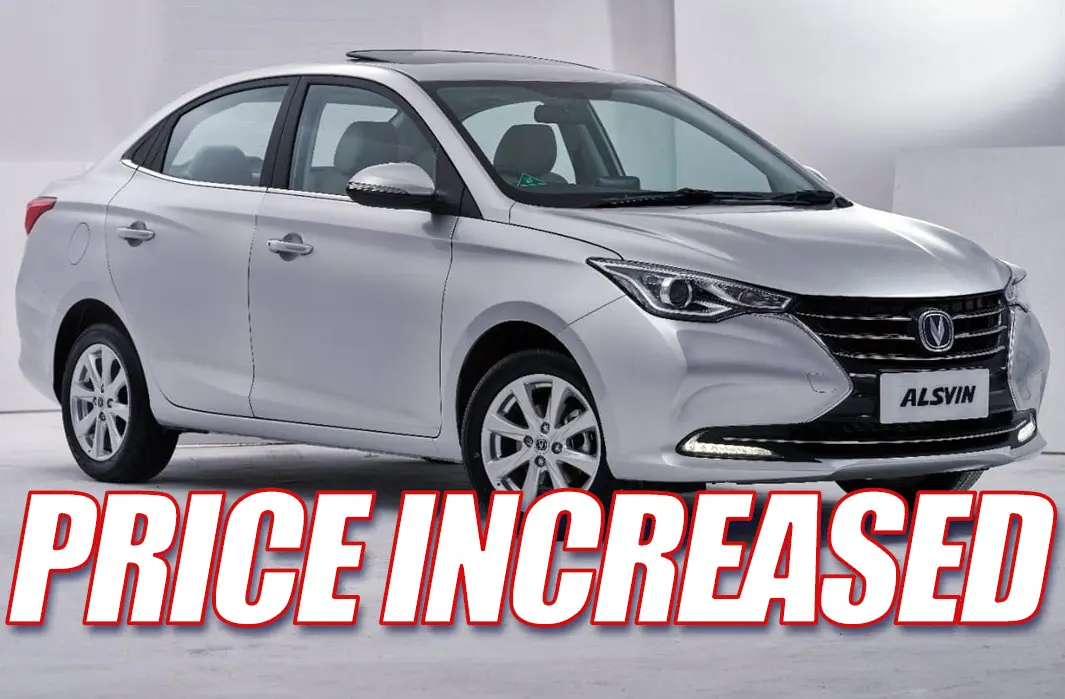 Alsvin overview
Changan Alsvin was introduced back in 2021. the car comes available in three variants, the 1.37L Comfort, 1.5L Comfort, and 1.5L Lumiere. Powered by two engine variants, a 1.5 litre Blue core engine produces 105 horsepower with 145nm of torque and is paired with a 5-speed DCT Transmission. The latter is a 1.3 litre engine that produces 95 Horsepower with 135nm of torque, paired with Manual Transmission. It comes in 14-inch steel wheels for the 1.37L Comfort and 15-inch Alloy wheels for the 1.5L Comfort and 1.5L Lumiere.
Internal features include Cruise control, Mobile Mapping, a 7-inch infotainment system, Dual Airbags on the front for passengers and drivers, Electronic stability control, Hill Assist, Rear Parking Sensors and a camera.
Alvin 2023 offers the best fuel economy for any sedan in the current market. Driving and traffic conditions play a factor, but 14 kilometres per litre in the city and up to 17 kilometres per litre on the highway are unheard of.
Changan Alsvin's price increased.
Master Changan Motors Limited was compelled to increase car prices due to uncertain economic conditions and high inflation. MCML has cited depreciation of the rupee against the US dollar, increased freight charges, and rising prices of raw materials and operational costs as reasons for the hike. With immediate effect, the new prices of all variants of Changan Alsvin are as follows:
| | | | |
| --- | --- | --- | --- |
| Models | Old Price (Rs.) | Revised Price (Rs.) | Increase (Rs.) |
| Alsvin 1.37 Comfort Manual | 3,394,000 | 3,890,000 | 505,000 |
| Alsvin 1.5 Comfort DCT | 3,649,000 | 4,199,000 | 550,000 |
| Alsvin 1.5 Lumiere DCT | 3,844,000 | 4,499,000 | 655,000 |