LAHORE, Pakistan: The Islamabad-based Center for Global & Strategic Studies (CGSS) in collaboration with the University of the Punjab organized an Interactive Session with the Ambassador of the Kyrgyz Republic to Pakistan His Excellency Erik Beishembiev on December 9, 2019 in Lahore.
The Interactive Session had the participation of distinguished guest speakers which included the Vice Chancellor (VC) University of the Punjab Dr. Niaz Ahmad Akhtar and the Member Advisory Board CGSS Brigadier (retd) Mansoor Saeed.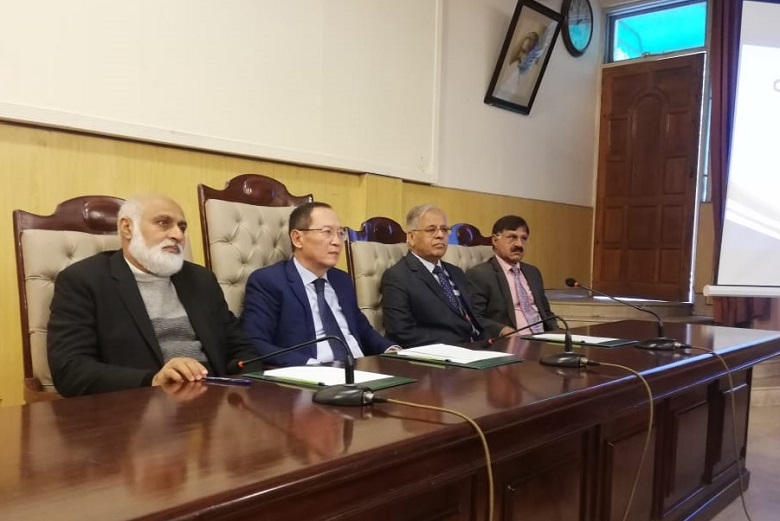 The VC Punjab University Dr. Niaz Ahmed Akhtar delivered the welcome address and discussed the positive aspects of Pakistan's cooperation with Kyrgyzstan in various departments.
Dr. Niaz Ahmed Akhtar also discussed research opportunities for Kyrgyz students and encouraged students from Punjab University to avail different opportunities in Central Asia. He appreciated CGSS for the successful ADASIA 2019 Conference and thanked CGSS for organizing the interactive session in Punjab University. He ensured further cooperation of Punjab University and CGSS in future as well.
Brigadier (retd) Mansoor Saeed introduced CGSS discussing its aim to portray a positive image of Pakistan globally. He further discussed various achievements by CGSS and its presence internationally, its collaborative activities with various countries. He concluded his speech by ensuring further cooperation of Punjab University and CGSS.
The Kyrgyz Ambassador Erik Beishembiev his speech by appreciating the recitation of Holy Quran by Punjab University's student.
The ambassador praised Pakistan and its diverse culture and history. He shed light on Kyrgyzstan's geography and its demographic importance and commented on the recent situation of the region and told the audience about natural resources of Kyrgyzstan and export opportunities.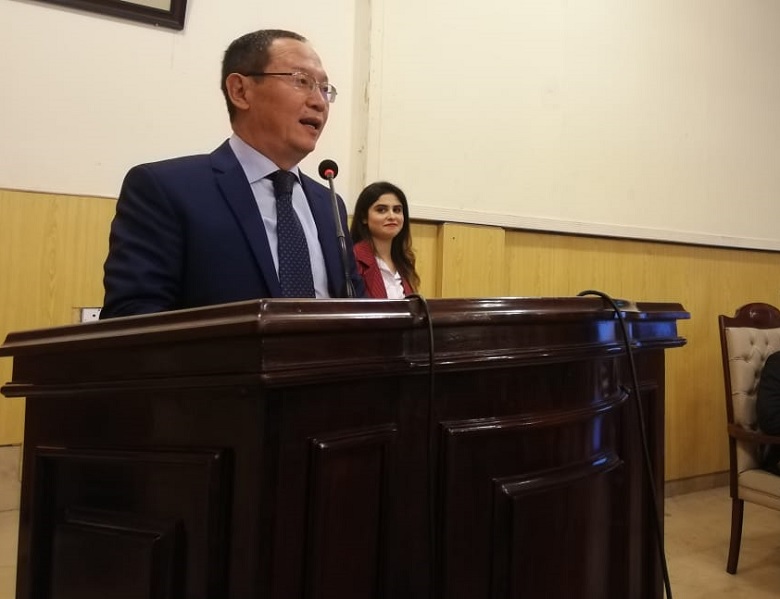 Erik Beishembiev spoke about the importance and role of China Pakistan Economic Corridor (CPEC) for the region and Kyrgyzstan's role and importance in CPEC. He also appreciated the youth of Pakistan and emphasized on the role of students and discussed education opportunities for Pakistani students in Kyrgyzstan, he mentioned that cooperation between both countries will prove to be a notorious opportunity for its students. He praised the management of Punjab University and CGSS for organizing such interactive sessions to spread knowledge.
The Conference was concluded with a Question/Answer Session with the students and the Kyrgyz Republic Ambassador Erik Beishembiev.