By Shazia Anwer Cheema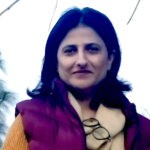 Diplomatic Corps of Pakistan is in the news as well as under-fire while Civil Administrative units like Pakistan Administrative Service (PAS –previously known as the District Management Group or DMG) is going through the Ping Pong phase.
Politicians and Parliamentarians have pastime to educate Pakistan Foreign Office Service and PAS on how to work and how to serve the country. I am a firm believer in democracy but at the same time, I am consciously aware of the importance of the parliamentarian system but also understand the malpractices of this system in many underdeveloped countries. Power is a lethal weapon if comes in the hands of ill-versed individuals. Regrettably, our political machinery is not only lack in political knowledge but also has no acquaintance regarding personal conduct on the international stage.
Repeated incidents of naivety by our political office holders create embarrassment for people like us who face the direct brunt of international media bashing. Loose statements and undiplomatic conducts create space for our opponents to mock us.
It will be just to admit that democracy and political governance are in hands of the least capable individuals, they could be excellent businessmen or exceptional landlords but surely incapacitate to hold a government office. This is our dilemma that we have to cope with this circus; a pretention to the developed countries that we have a democracy at the same time our country is run by three extensively efficient institutions, Judiciary, Bureaucracy, and Defence. Besides all the Hussite wars inside the country, this county is running and the sole reason is that three basic institutions are working day and night regardless of all the political hues and cries.
A recent incident of publicly humiliating an assistant commissioner by a politician created a debate on social media that why a less efficient politician is putting a highly efficient bureaucrat in a position to humiliate him or her?
Putting senior officials in positions where they feel cornered can create negative emotions which can lead to disrupting the auto-functioning civil government. The general public has already enough troubles, in the form of unemployment, inflation, and poverty and a less motivated civil machinery will add up the problems of a layman. On the other hand, it is also to be understood that a civil servant has his/her self-respect and dignity which must be insured, his/her state of mind must be stable; abrupt and irregular transfers, terminations will earn no good to a properly functioning institution. Piles of work would be left on tables as the individual holding that seat is not sure of the next very hour that he/ she will be at the same seat or would be transferred to a different department next day.
I am against the concept of Defenestration, but this is high time for an exception. For how long we will bear with this nonsense just to please the first world that we have a democracy, why can't we have technocracy or institutional government? At least we can save ourselves from the embarrassment we are facing due to the self-obsessed and narcissistic mindset of political power holders.
When we see the situation at our Diplomatic Arena, there is no U-turn for a lousy move, instead of dealing with the real issues such as lack of funds for the Public Diplomacy we are firefighting, instead of Narrative Building and we are living on a day to day bases. International Diplomacy does not work like that. It requires patience and endurance and by the grace of Allah, our senior Diplomats (Ambassadors) adhere to this quality at the very most. That is the reason Pakistan is keeping face internationally. The political office must provide opportunities in terms of kind and cash to facilitate our diplomats instead of making a show out of sheer ignorance.
The noun Diplomatic Corps have Two components –Diplomatic and Corps. Thereby it is clear that it is like a military unit of any country but fighting not at borders rather outside borders and fighting not with weapons rather with diplomatic skills.
Pakistan has a skillful Diplomatic Corps that is fighting successfully to protect the global interests of strategically important but vulnerable Pakistan due to its sensitive geopolitical positioning.
Nowadays, the responsibilities and Term of Reference (ToR) of Diplomatic Corps of Pakistan is categorically misinterpreted by politicians while layman has no idea of their working and consider Diplomatic Corps an institution responsible for issuing Machine Readable Passports (MRP), looking after trade interests abroad and dealing with day to day problems being faced by Pakistanis living or visiting abroad.
It is understood a common man does not understand the administrative structure and working of the Diplomatic Corps, however, educated people and politicians must understand the working of an Embassy and the role of the head of the Mission before making any perception or judgment. Many of us may not know that enhancing trade and export is not the responsibility of the Diplomatic Cadre or the Head of Mission, however, officially and technically, the Trade Attaché is responsible for this work who works not under the Ministry of Foreign Affairs but under the Ministry of Commerce and Trade. Many of us also may not know that providing visas, renewal of travel documents (passport), or issuing Machine Readable Passport (MRP) is the responsibility of the Ministry of Interior.
Our archrival India is fully exploiting the trend of public trial of our diplomats and Indian media would not let this opportunity go to drain rather would try to do everything to drain the morale of our seasoned diplomats.
Yes, helping Pakistani living abroad or visiting abroad if they are facing any problem with law agencies of the foreign country is, of course, the responsibility of Diplomatic Cadre.
According to Terms and References (ToRs) cited by best dictionaries of Diplomacy, the Ambassadors represent the policies and interests of their home country in the foreign country of his posting. He is responsible for Public Diplomacy by attending and hosting events with foreign leaders, officials, academia, traders, etc for promoting policies of his country abroad.
Ambassadors in simple words are responsible for safeguarding the nation's interests abroad by meeting with foreign leaders and officials, negotiating agreements and Treaties, and monitor national, regional, and international situations in reference to the country of his posting.
Putting Diplomatic Corps under fire publically and making a mockery of this important cadre would only help our enemies and their Diplomatic Corps. Our professional Diplomats have a long history of knocking down enemies in the international arena with minimum resources and through sheer professionalism and commitment with their country.  Our archrival India is fully exploiting the trend of public trial of our diplomats and Indian media would not let this opportunity go to drain rather would try to do everything to drain the morale of our seasoned diplomats.
A former Norwegian Minister Trygve Lie said that a real diplomat is (was) one who can (could) cut his neighbor's throat without having his neighbor notice it. Alas, nowadays throats of our own diplomats are under our own dagger. Should we not revisit our political strategy?
Note: The writer Shazia Cheema is an analyst writing for national and international media outlets including the Nation, Pakistan Today, Pakistan Observer, Eurasia Diary, InSight, and Mina News Agency. She heads the DND Thought Center. She did her MA in Cognitive Semiotics from Aarhus University Denmark and is currently registered as a Ph.D. Scholar of Semiotics and Philosophy of Communication at Charles University Prague. She can be reached at her: Twitter @ShaziaAnwerCh  Email: shaziaanwer@yahoo.com
Disclaimer:
The views and opinions expressed in this article/Opinion/Comment are those of the author and do not necessarily reflect the official policy or position of the DND Thought Center and Dispatch News Desk (DND). Assumptions made within the analysis are not reflective of the position of the DND Thought Center and Dispatch News Desk News Agency.