By Md. Kamruzzaman
Bangladesh is becoming the biggest market for the sale of Burmese drug — Yaba that is a mixture of methamphetamine (Ice) and caffeine and is infamous as a sex enhancer.
Crazy drug pill, popularly known as 'Yaba' and also locally called 'baba', has been alarmingly spread in almost every corner of Bangladesh in the last couple of years.
Millions of people, mostly youths of the South Asian delta nation of 170 million people have been addicted to this narcotic pill or tablet. Youths in remote areas, as well as university students, film artists, politicians, and youths in the upscale urban society, have been hooked on the destructive drug.
Produced and smuggled from neighboring Burma [Myanmar], the red or pink color Yaba pill is a mixture of methamphetamine and caffeine and is infamous as a 'sexually provocative' drug. Bangladeshi border force, Border Guard Bangladesh (BGB), recovers huge consignment of this drug mostly from the country's southeastern district of Cox's Bazar bordering Myanmar almost regularly.
According to BGB's official records, the force confiscated smuggled supplies including drugs worth nearly 7.4 billion Bangladeshi Taka [approximately 88 million US Dollars], and detained 3,594 alleged criminals involved in the offences. Of the seized items there were nearly 11 million 'Yaba' pills worth Taka nearly 3.3 billion [approximately 39 million US Dollars].  So in financial assessment, it stands that nearly 45% of the total smuggled items rescued by the BGB last year was 'Yaba', showing an alarming spread of the drug in Bangladesh.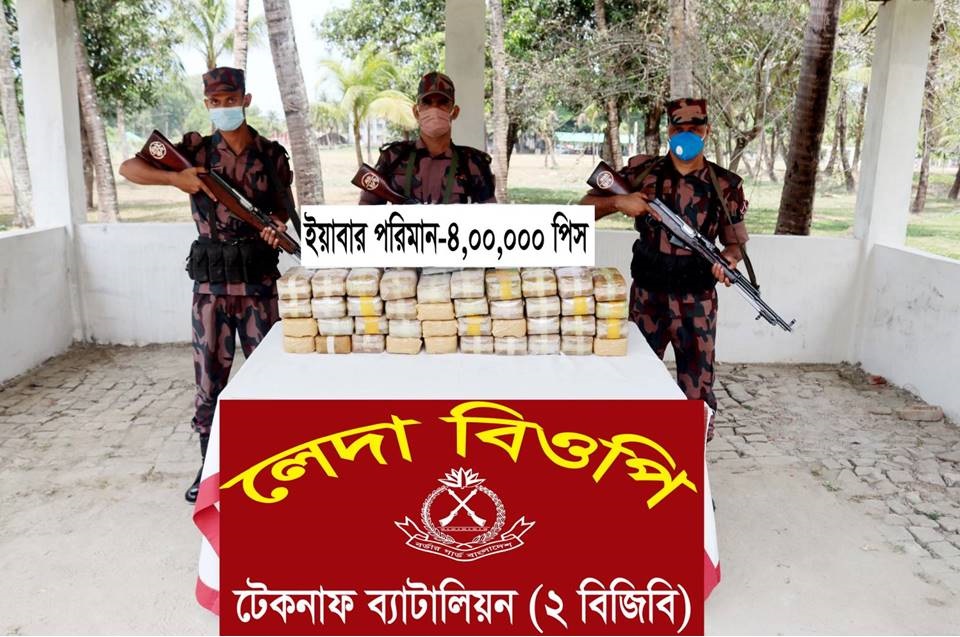 The smuggling of 'Yaba' into Bangladesh from Myanmar is still on an alarming proportion. BGB recovered a record 410,000 pieces of 'Yaba' last Thursday that cost around 123 million Taka (approximately 1.5 million US Dollar). Besides, the force also confiscated 241,000 more 'Yaba' pills since Thursday in three separate drives.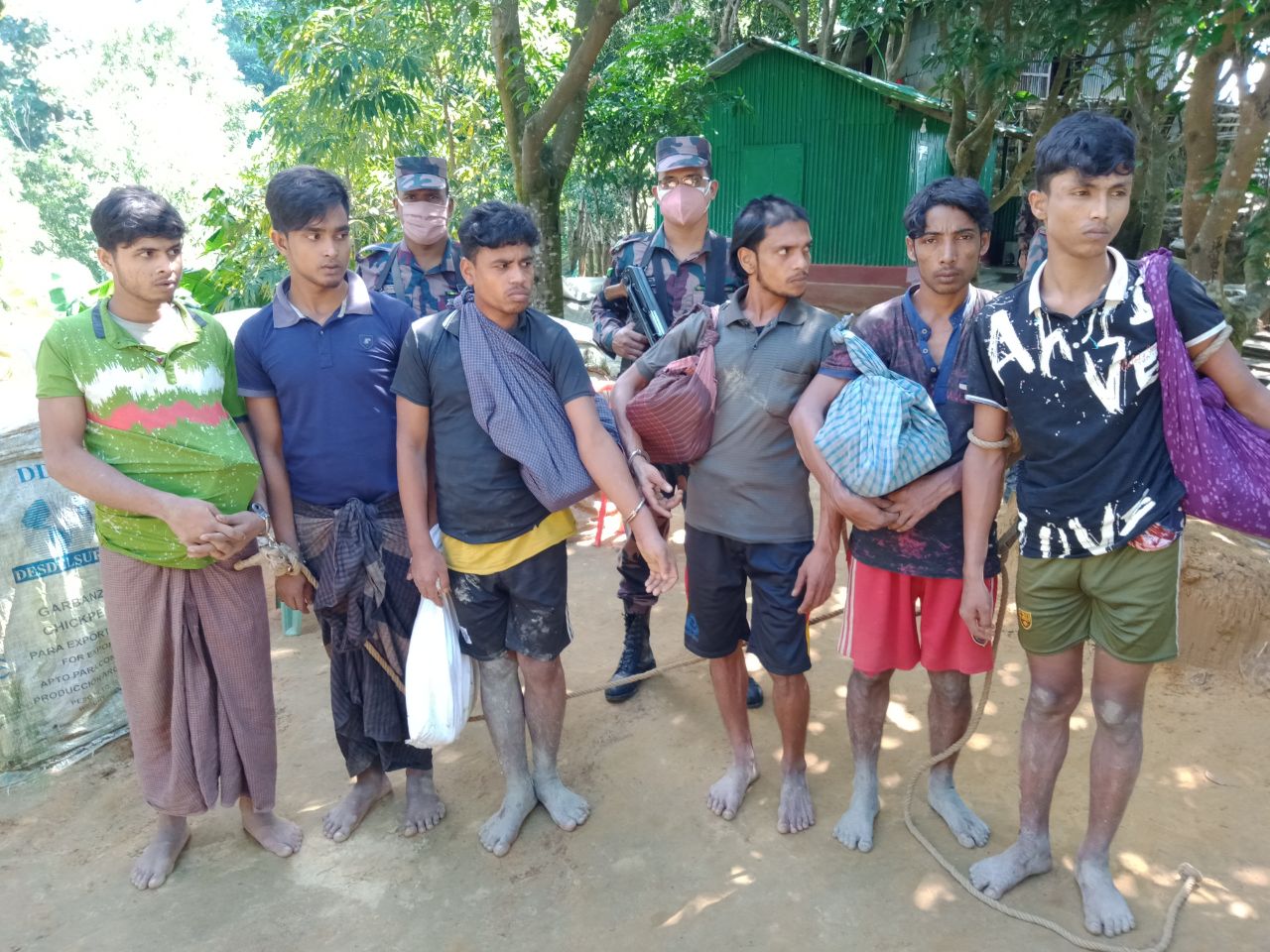 So only in the last five days, a total of 651,000 pieces of these sex provocative drugs have been recovered by the BGB that cost above 195 million Taka [approximately 2.3 million US Dollar]. The record in July this year was also alarming. In the month a total of 708,712 pieces of the 'Yaba' were recovered by the BGB worth nearly 213 million Taka, or above 2.5 million US Dollar.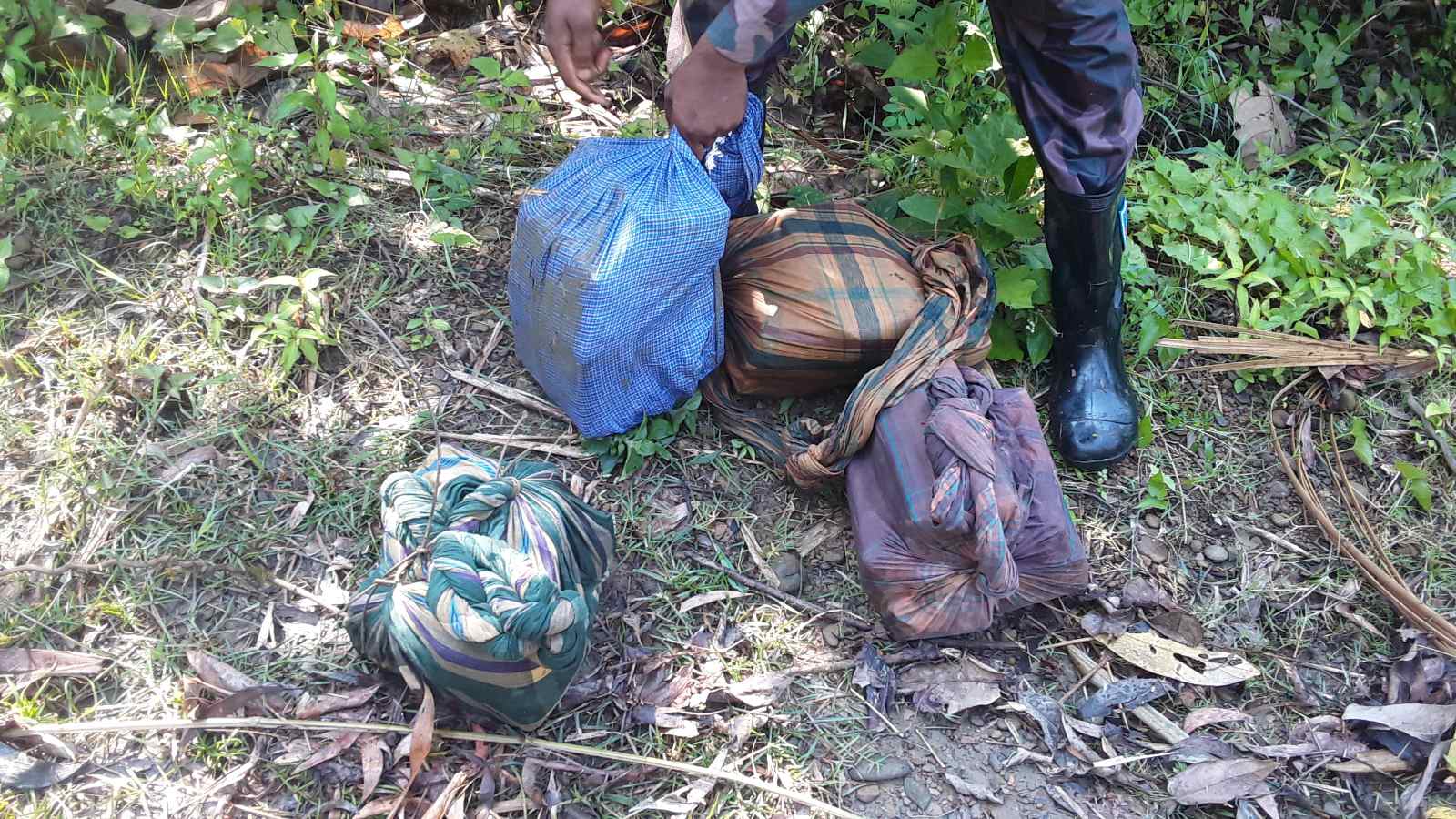 Though there is no concrete survey on the accurate number of drug addicts in Bangladesh, the government's Department of Narcotics Control assumes that there are approximately 7.5 million addicts in the country. According to an article placed at a "Meet the Press" program held in November 2020 at the Media Center of the country's National Parliament, nearly 600 billion Taka, or above 7 billion US Dollar, is annually wasted for drugs in Bangladesh.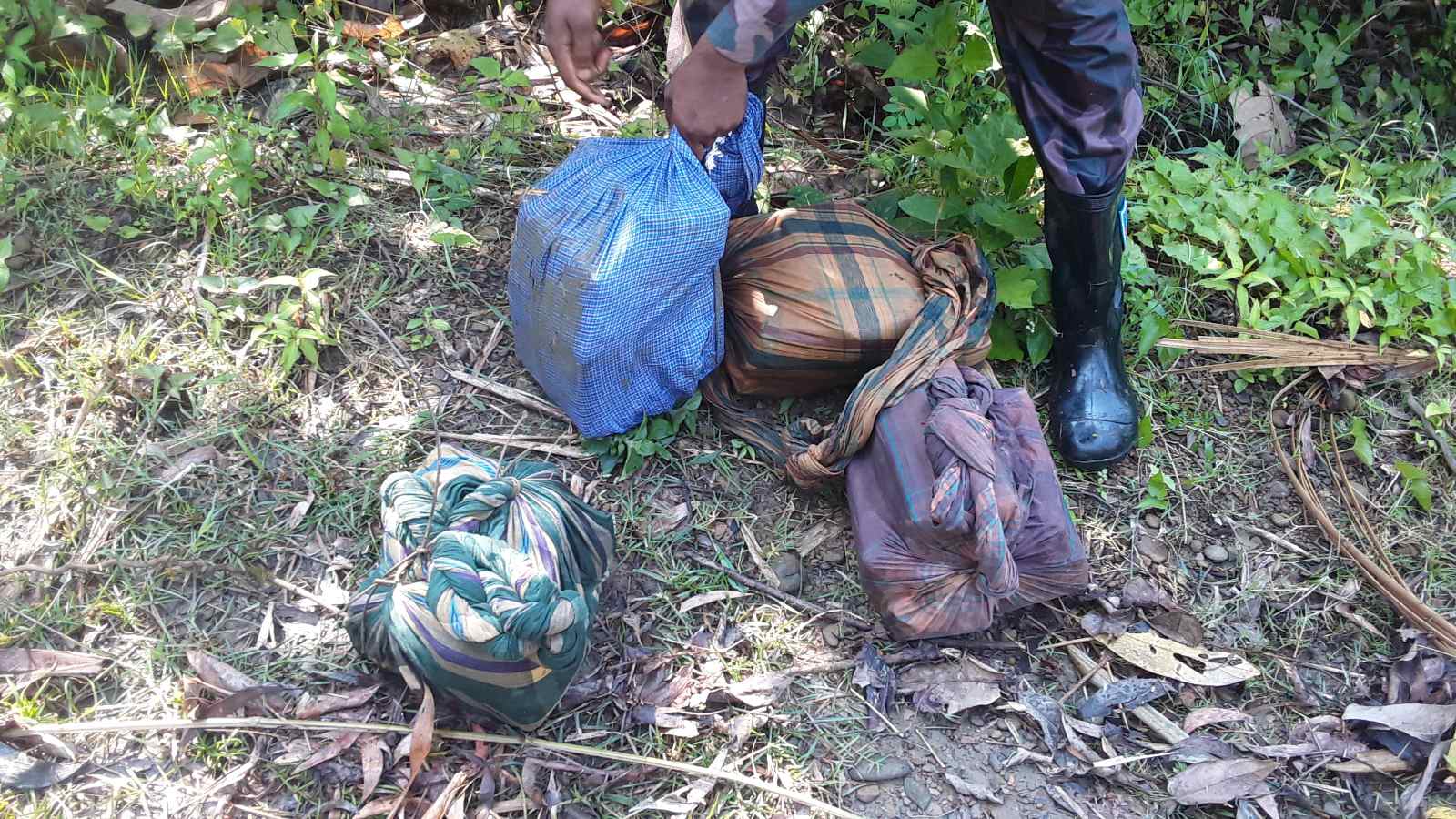 'Zero tolerance' seemingly fails
Bangladeshi Prime Minister Sheikh Hasina declared a 'zero-tolerance against the drug in early May 2018 in the wake of the alarming spread of the narcotic. Since then law enforcers and border forces have been launching anti-drug crackdowns, resulting in extrajudicial killings of hundreds of accused drug peddlers that the human rights organizations have marked as illegal and violation of rights.
In a statement in June 2018 the then UN High Commissioner for Human Rights, Zeid Ra'ad Al Hussein, condemned the alleged extrajudicial killings of suspected drug offenders in Bangladesh. He urged the authorities "to ensure that these serious human rights violations are immediately halted and perpetrators brought to justice." The UN body also recorded that some 130 people had been reportedly shot dead by the security forces across Bangladesh in just three weeks from May 15 to early June, 2018 while at least 13,000 suspected drug abusers were arrested during the nationwide anti-drug drives.
In a statement released on June 7, 2018 international rights watchdog, Human Rights Watch (HRW), also expressed concern in killings without trial in the name of the anti-narcotic drive in Bangladesh. "While drugs are a serious problem in Bangladesh, any campaign against them should be conducted within the rule of law and avoid the use of unnecessary force," Brad Adams, Asia Director of the rights defender said. He even called on the Bangladesh government to suspend the drive "until this spate of killings is independently investigated and proper procedures are put in place to protect the public."
Bangladesh's main opposition political party, Bangladesh Nationalist Party (BNP), termed the crackdown as "politically motivated". In May 2018, BNP's spokesperson Rizvi Ahmed accused that the motive of the anti-drug drive was "nothing but targeted killings of opposition party men." Referring to a ruling Awami League party's lawmaker as one of the top drug peddlers, BNP's secretary general Mirza Fakhrul Islam Alamgir also alleged that MP [Member of Parliament] Abdur Rahman Bodi of Cox's Bazar had been running drug trade. "Not only him, but also many other ruling party men at almost every place are involved in this business."
Prime Minister Sheikh Hasina while addressing the country's National Parliament in September 2020, however, termed the extrajudicial killing as a crime and accused late President Ziaur Rahman [the founder of opposition BNP] as the originator of this illegal practice in Bangladesh. "You are talking about the extrajudicial killings. But who had initiated it? It started during the tenure of Ziaur Rahman," Hasina claimed, though she assured: "We are not sparing anyone (involved in extrajudicial killings) and we never do that."
Thus politicians in Bangladesh have been practicing a blame game for years over the anti-drug drives and extrajudicial killings, creating ways for the masterminds to stay behind the screen and continue their illegal trade. Only some petty drug peddlers or drug addicts are detained occasionally and some of them are killed in the name of crossfire. As a result, the anti-drug drive has been seemingly proved to be futile in Bangladesh.
This loophole in the overall rule of law and justice, drugs including 'Yaba' have spread massively all over the country and beyond. Last week, Bangladeshi law enforcers arrested a popular film actress, two female models and a top film producer with huge narcotic items including the 'Yaba' in the capital Dhaka. A few weeks ago another popular film actress was detained from her residence in a very distressed condition who was also found addicted to 'Yaba' for a long. So, anti-drug drives should be conducted fairly and the detained should be treated according to the law so that extrajudicial killings do not occur and the masterminds can be detected.
Role of Myanmar, India
The crazy drug 'Yaba' is actually a source of tension for the leaders of the whole of Asia as it has been reportedly spread to many countries of the region. Now, it is very important to destroy the factories at which this illegal drug is being produced for a sustainable solution to the crisis.
Speaking to this journalist, Professor of International Relations at Dhaka University, Imtiaz Ahmed, said that only a little part of 'Yaba' is seized by Bangladeshi forces at times but the greater part is being smuggled to the drug addicts across the country and beyond through different channels.
"To stop it effectively we have to destroy its production and we all know very well that 'Yaba' is produced at different factories inside Myanmar and Myanmar-Thailand border," Ahmed said and added that the raw materials of this narcotic is mostly supplied from India and so the role of India is also significant along with Myanmar.
"To halt this crazy drug that is destroying the life of millions of youths across the globe especially in the South Asian region, a global initiative is important," he said, adding that Bangladesh and other countries should frequently raise the issue at different international platforms like the UN to put pressure mainly on Myanmar and then India.
The professor also opined that it was a billion-dollar illegal trade and the Myanmar authorities as well as other international mafia gangs who are economically benefited from it are desperate to continue it. "As a result, the Myanmar government falsely claims that they do not know about the whereabouts of the 'Yaba' factories. In that case, we should ask the UN to send expert teams to Myanmar to hide out those factories."
Finally, what seems to be significant is that an international initiative is a must for an effective abolition of the crazy drug 'Yaba' for the greater interest of the whole world as this is an era of globalization. If millions of youths in Asia lost their energy being addicted to the 'Yaba', there is no logic to feel relaxed by the rest of the world that they would not be a victim of it.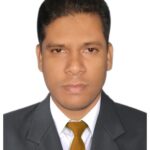 The writer is an Asia-based prize-winning freelance journalist who mainly writes on diplomacy, refugee, human rights, and climate change. His articles have been frequently published by DND News Agency, Turkish Anadolu Agency, TRT World, South Asian Monitor, and other media outlets including Aljazeera as contents of the Anadolu Agency. He can be contacted at his Twitter .