HARIPUR, Pakistan: Prime Minister Shahid Khaqan Abbasi on Wednesday inaugurated the 47-kilometre-long Burhan-Shah Maqsood Interchange of Hazara Motorway, which will connect northern areas with major seaports in the country's South.
The Prime Minister unveiled the plaque of the interchange at Lora Chowk, located at a distance of some 13 kilometres from Haripur.
The Hazara Motorway is an important segment of China Pakistan Economic Corridor (CPEC) and is the second project that attained successful completion in Khyber Pakhtunkhwa after the M-1 motorway.
The total length of six-lane Hazara Motorway (Burhan-Havelian) is 57 kilometres and is being completed in three phases. The first package is from Burhan to Jhari Kas (20.40 km), second package from Jhari Kas to Sarai Saleh (19.20 km) and the third one is from Sarai Saleh to Havelian (17.10 km).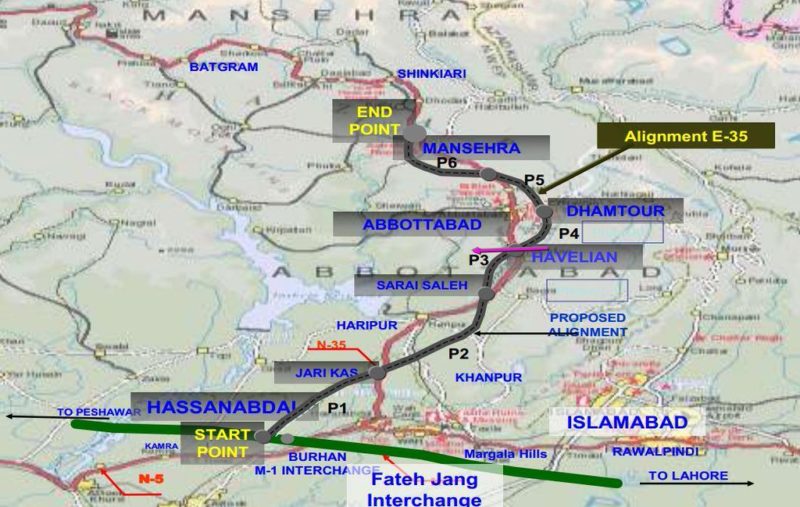 The Hazara Motorway comprises 30 bridges and flyovers, 31 underpasses and 157 box culverts.
The Burhan-Shah Maqsood section has been completed in less than three years.
The Hazara Motorway will benefit 0.6 million population of Hattar Industrial area, Haripur, Havelian, Abbottabad and northern areas.
About 28,500 vehicles will commute on Hazara Motorway with substantial reduction in travel time.
The Hazara Motorway was a long standing demand of the people of area. With completion, it has been linked with the network of national highways and motorways.
The National Highway Authority (NHA) and China's Ministry of Communications under the CPEC is collaborating on completion of several north-south road projects.
The work on Karachi-Lahore is also progressing on fast pace.
The road projects are aimed at strengthening the country's economic conditions and improve the living conditions of common man.